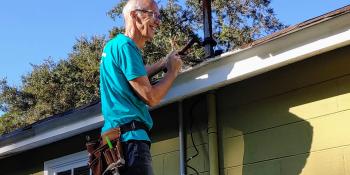 Habitat AmeriCorps member builds "because I can"
As a member of the 2019-2020 AmeriCorps class, Sea Island Habitat for Humanity construction crew leader Dean Williams spends most of his days building.
Some days, the focus is on building community — leading volunteers, from first-time teens to construction veterans, to work in concert to raise roofs, lay flooring and take on dozens of other tasks as they help families build homes across coastal South Carolina.
Other days, the emphasis is on helping future homeowners build self-reliance — guiding them as they earn their required sweat equity hours while gaining a thorough understanding of the ins and outs of the house they are helping construct.
Every day, no matter who is beside him, Dean is building. He's doing his part to help families achieve the safety and stability that those homes can provide and doing it at a time when rising costs continue to push that opportunity out of reach for so many.
It's largely been the story of his life — traveling the globe to make use of the random and sometimes eccentric experiences, talents and skills he's gathered to serve others. "I'm a wanderer at heart," the 59-year-old says. "Wherever I am at the time, I just look around to see what opportunities are available to give back."
When asked why he chooses to spend his time serving others, instead of, say, catching rays on the beach or sights in the city, he responds simply, "Because I can."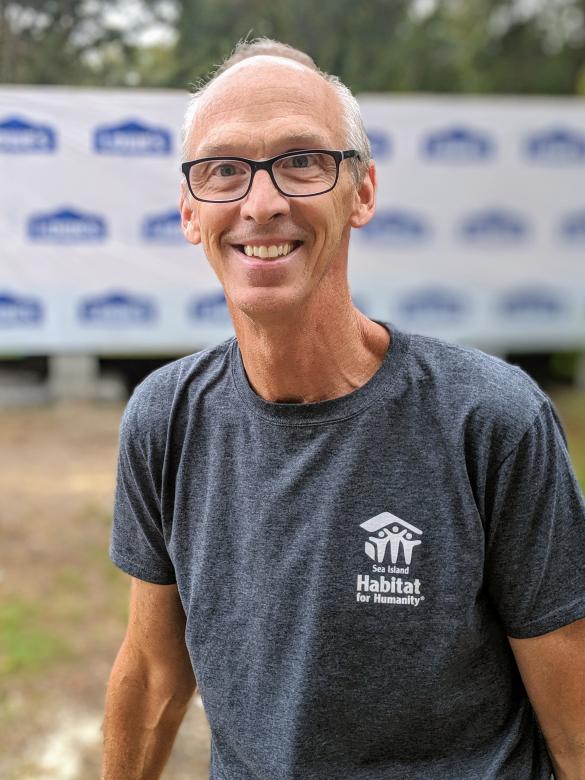 Dean has served his country through the U.S. Air Force and his community via volunteer firefighting. He also has served other countries as a member of the Peace Corps and other people's communities through Teach for America.
All because he can. "It sounds so cliché," he admits, "but that's it. I'm able, so why wouldn't I?"
The Habitat opportunity to serve stems from an often-overlooked struggle that millions of American families are dealing with every day: the ability to secure and retain a stable roof over their heads. "I've been dumbfounded at how severe the housing crisis is, especially here," in the communities surrounding Charleston, says the Michigan native. "It's some of the highest cost of housing, and the locals just aren't making the kind of money they need to be able to afford it, to actually be able to live and stay here, to be able to begin building equity and move their lives forward."
And so, because he is here and he is able, Dean builds. The work isn't always easy, he says, but it is always "absolutely rewarding."
"It's been amazing to build alongside future homeowners because they're simply amazing people," he says. "It's very inspiring to see people who, on the one hand, are struggling to make ends meet while, on the other, they are continually working and putting hours in toward their dream of homeownership."
Their refusal to give up motivates everyone on the build site, Dean says, himself included. "Their positivity and enthusiasm — it's incredible. They're just beautiful people."
The construction crew leader assignment is a "natural fit" for the DIY-er who, in the course of his many lives ranging from financial advisor to sailor, at one time earned a builders license and at another traveled to the U.S. Gulf Coast to assist Habitat's rebuilding effort following Hurricane Katrina. Plus, his relatively short 1-year AmeriCorps service term provides Dean with the flexibility he enjoys to continue traveling and finding the place and purpose where he can do the most good — like the building of homes and of hope here in South Carolina's Lowcountry.
Dean deeply understands the impact that showing up can make. "People need the opportunity to thrive, and community helps get them there," he says. "If we all do something, it adds up — building on itself and helping everybody in it."
Ready to build something bigger than yourself? Visit our AmeriCorps page to view and learn more about current opportunities to serve.