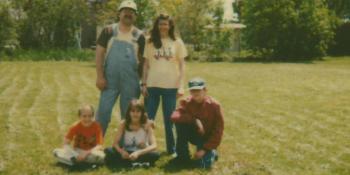 A Habitat family finds the freedom to dream
When Ben Frederick thinks back to his childhood, one thing stands out: the ever-present boxes in the closet.
"I always had boxes in the closet because my family didn't know if we were going to be living at a place for six months or a year or what," Frederick says. "So I always had boxes with my toys and belongings in them — always ready to be picked up and moved to the next place."
Frederick grew up in Central Michigan and is now a state representative. He still recalls the strain of constantly moving between rental units in varying levels of disrepair, and how hard that was on the whole family. That's because when you're dealing with poverty, Frederick says, there's an impression of uncertainty that pervades every decision, every aspect of everyday life.
"You get the tunnel vision of 'What am I going to do this week? Are we going to make rent? How are things looking for food? How are things looking for utilities? What's the job situation?'" he says. "So you don't dream a lot — you don't think about what your five-year plan is. It's a very closed and short-term vision because it's about necessity."
It wasn't until Frederick's parents became owners of their own home through what is now Saginaw-Shiawassee Habitat for Humanity that the family finally found the freedom to dream, to plan and to think outside of the moving boxes.
"Suddenly, Habitat took away one of the many key stress points of poverty. Housing was no longer a constant point of concern or instability," Frederick says. "So my parents could start thinking 'What is our five-year plan as a family? And how can we do more with experiences to nourish this life?' And I'm grateful every day for that having happened to our family."
As a grownup, Frederick sought an answer to the question: "How can I, in some small way, be worthy of all this?"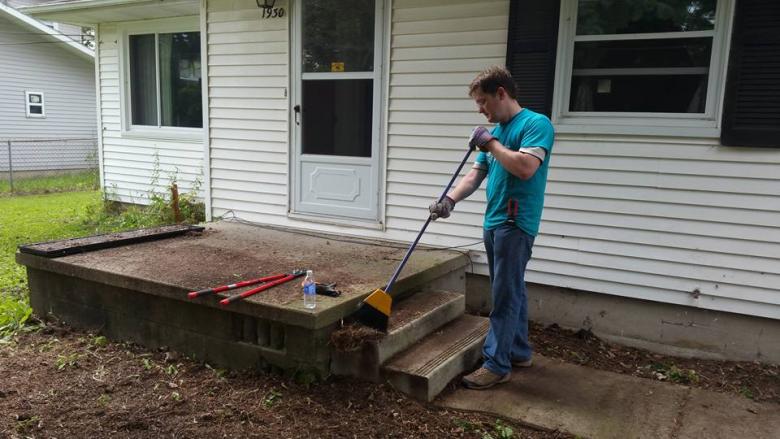 A career in public service is his way of answering that question, he says, and a way to help ensure that everyone is afforded the support to grow, succeed and contribute to society — the way his family was.
He fulfilled this calling first in the Michigan legislature, where he worked as a staff member. From there, Frederick advanced through the ranks of local government — serving on Owosso City Council for nine years, including three consecutive terms as the city's youngest mayor. His agenda focused largely on economic development, workforce readiness through skills training, and not surprisingly, safe and affordable housing.
Frederick is now in his second term as representative of Michigan's 85th district, which encompasses his home county. He continues to focus on housing issues, lending his voice and time to build the capacity of local Habitat affiliates as well as advocating for change through policy.
Meanwhile, Frederick's parents still reside in their Habitat home. The closets in the house look a little different from the rentals of Frederick's youth. To make room for everything the Frederick family gained — safety, permanence, hope — they got rid of something else.
"One of my most powerful memories is from right after we moved in to our Habitat house," Frederick says. "I went out to the curb, and we threw the boxes away."