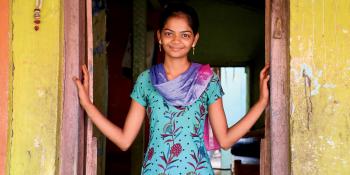 Healthier homes in Paraguay and India
Habitat's work in many countries focuses on an important, but often overlooked, aspect of decent housing: reliable access to clean water and proper sanitation. When families don't have access to safe sanitation, they often face disease, unsafe and unhygienic alternatives, and environmental risks for their community.
Because Habitat believes in helping families build healthier lives, we recognize that the definition of an adequate, decent place to live includes the structures that promote safe and sanitary living environments, and we work to help make this a reality for families around the world.
In Paraguay, 23-year-old Angel lives with his grandmother and extended family in the town of Limpio. Like many Paraguayans, his family did not have an indoor bathroom, using instead an outdoor latrine. But thanks to Habitat Paraguay, Angel was able to install a new bathroom in his grandmother's house, improving the family's living conditions and helping them be healthier and safer.
"My grandmother's latrine was used by six people. Two are small children, and that always worried me," Angel says. "I wanted to have a clean, healthy bathroom where everyone felt comfortable and safe and we did not have to go outside late at night or during the winter."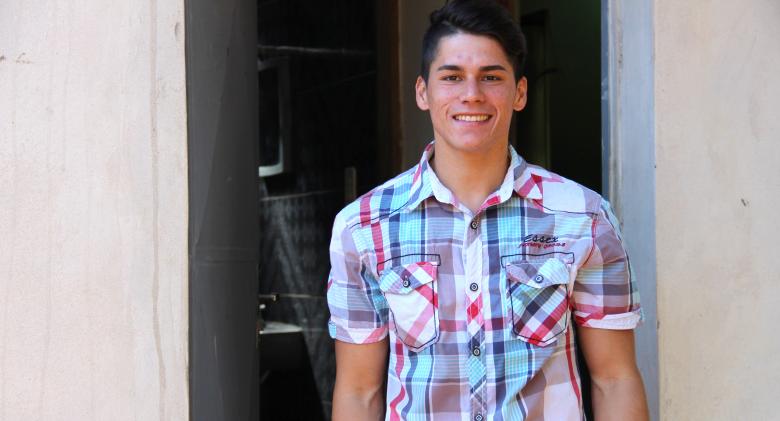 Angel's family is just one of 100 Paraguayan families who have partnered with Habitat to make this much-needed improvement to their quality of life.
Similar work in India has brought together a coalition of partners from the public and private sectors and nongovernmental organizations through an initiative called "Sensitise to Sanitize." The coalition works collaboratively in marginalized communities to provide access to sanitation facilities and to educate families about their own health and environment.
Sixteen-year-old Rohini is among the residents of the village of Nandgaon in India's Maharashtra state who has benefited from improved sanitation. With Habitat India's help, her grandfather has added a toilet to their home.
All together, the coalition has helped nearly 580,000 people improve their homes in this same way. They've also helped 2,400 schools improve their facilities, making healthier lives possible for even more children.