In October 1998, Hurricane Mitch blasted Central America just a month after the devastation of Hurricane Georges. One of the most powerful Atlantic hurricanes ever, Mitch dumped more than 2 feet of rain in a single day in some areas, erasing whole towns and causing a reported 19,000 deaths.
In El Salvador, Emilio Gomez lived with his wife Ana Arquidia and their three children in a shelter with tin walls and coconut palms for a roof. After Mitch left only their kitchen standing, the family moved into that one room and started to rebuild, using the same flimsy but inexpensive materials.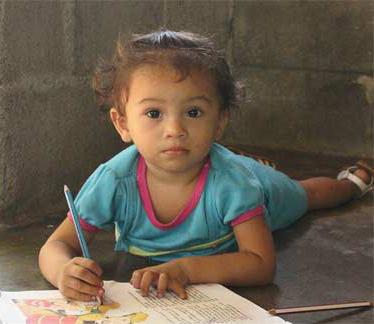 Then a Habitat loan enabled the family to build a sturdy concrete block home with a separate kitchen and room to expand. Today, the grown children still live at home, mostly working as farmers, and they've added a granddaughter, 2-year-old Ana Rosemary, who has a safe space to crawl and learn to walk.
"My life is much happier and safer," Emilio says. "It is wonderful what Habitat for Humanity does; I thank God for having found them."