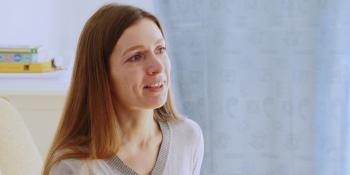 Peace in Poland for Ukrainian refugees
When Marina and her daughters left their home outside Dnipro in central Ukraine, their destination was unclear.
"We were looking for a safe place, because, well, like all mothers who are taking their children away, they simply worry and want their children to stay alive," Marina says.
With bombings only intensifying as Russia invaded Ukraine, and Marina, her husband and 10-year-old Kristina and 5-year-old Alisa crowded into the hallway of their apartment every time the air raid sirens sounded. Concerned that their block of flats would simply collapse if anything were to hit or land nearby, the family made their decision. Marina and the girls would leave on a bus supplied by the bank where she works as a business analyst. Her husband, an industrial engineer, would remain.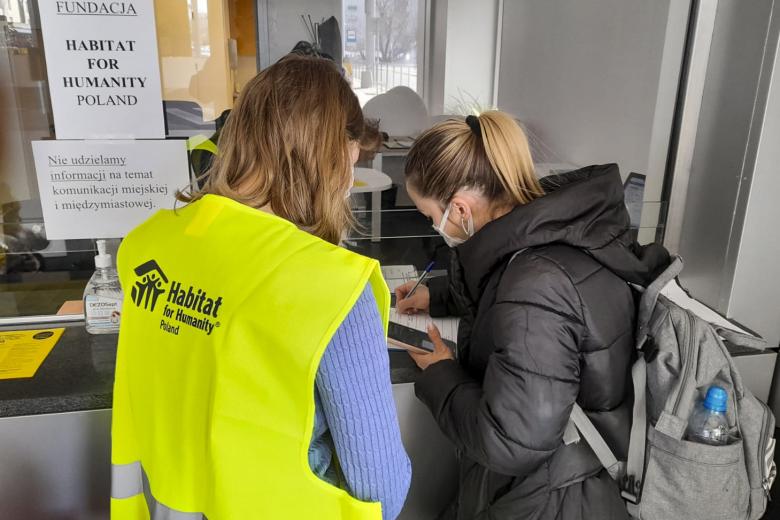 As Marina and the girls headed west, she frantically tried to determine where they should go. Family friends told her about Habitat for Humanity Poland's housing help desk at the Warsaw East transit station. Through this kiosk, Habitat helps connect families to apartments through a city of Warsaw database of more than 4,000 residents who have agreed to open their homes. Habitat also has arranged hotel rooms for refugees who are headed to other destinations in Poland or other parts of Europe. Habitat also works in Romania, Hungary and Slovakia to help meet the shelter needs of displaced families like Marina's.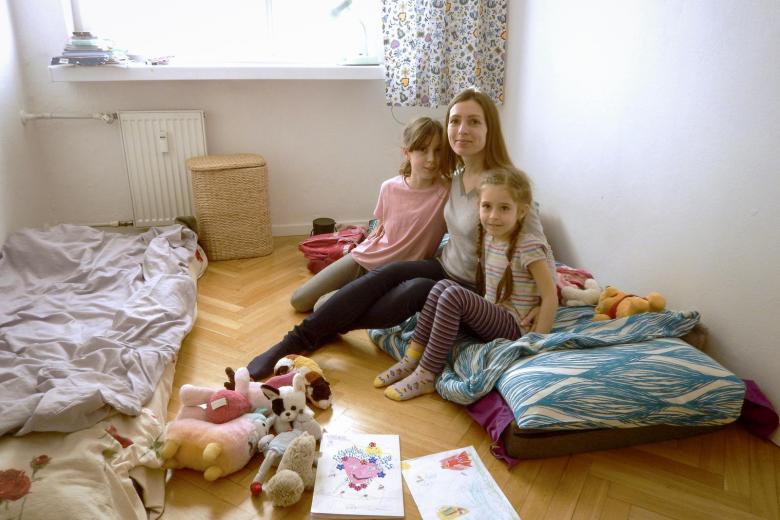 Habitat Poland placed Marina and her two daughters in a Warsaw apartment. The owner has said they can stay for at least six months. "I am very grateful that we have a roof over our heads, that my children live in safety," Marina says.
Alisa attends kindergarten, meeting several other Ukrainian refugee children in her class. Kristina attends remote classes because her school back home went virtual when the war started.
The girls have begun to decorate. Magnetic butterflies adorn the stainless steel refrigerator in the kitchen. In the bedroom, stuffed animals — some brought from home, others donated by Polish families — surround their mattresses on the floor. Soon, the Habitat ReStore in Warsaw will deliver a bunk bed for them, as well as other furniture and household supplies.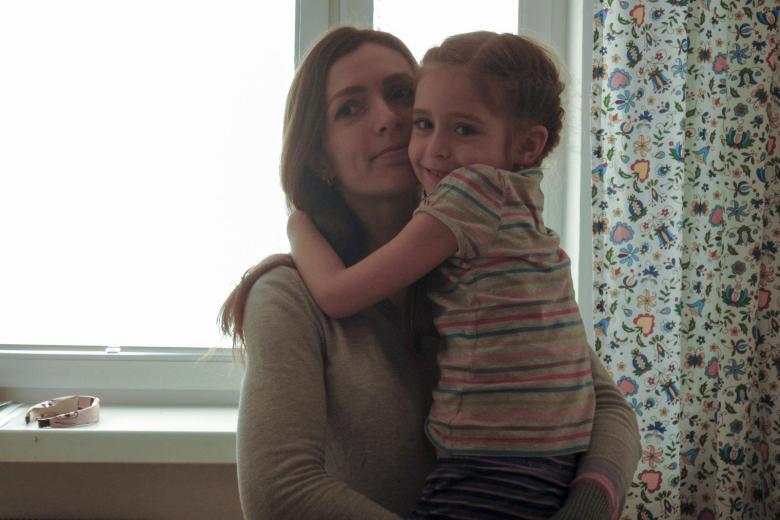 "This is some miracle, how my friends found this organization, Habitat," Marina says. "When we entered the flat for the first time, it seemed to us that here was a place where we can now sleep in peace, without being woken by sirens in the middle of the night, without having to sit in the hallway for three hours in a row. My children had a good night's sleep for the first time."
Marina fully expects to return home, but has no idea when. She speaks with her husband often, worries about his well-being and misses the time spent together in their daughters' sunny room, playing.
"We were always on the go, never had the time for everything we wanted to do," she says. "We didn't realise that this was simply great. It was life. And that things may somehow go otherwise."