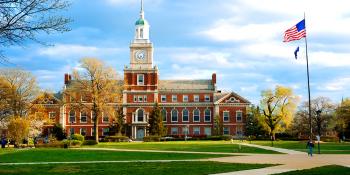 "Reforming how we look at housing"
Brianne Reese shares her experiences and insights as a student attorney at Howard University School of Law's Fair Housing Clinic.
Through her clients, Reese gets an up-close look at the successes and shortcomings of the Fair Housing Act and the Washington D.C. laws and regulations pertaining to discrimination, housing conditions and landlord-tenant issues.
Q: Why did you sign on to the Fair Housing Clinic?
A: Before law school, I attended Arizona State University where I worked as a leasing agent at an apartment complex. I came to understand the value that people place on where they live.
The tenants, mostly students, would come into the office to report a crack in the wall or a microwave that wasn't working. Some were so focused on the conditions that they couldn't focus on school.
Because of that experience, the Fair Housing Clinic sounded like something I would be interested in. I also am interning at the U.S. Department of Housing and Urban Development, investigating complaints of discrimination under the Fair Housing Act that seem systemic in nature.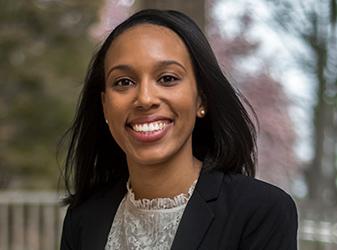 Q: What kind of clients do you represent through the Fair Housing Clinic?
A: One of our clients is in D.C.'s Rapid Re-Housing program which offers people from shelters rental assistance for a year to help them stand on their own and transition into the community. One problem with the program is that the price of housing in D.C. is so high that after that first year, many people still aren't able to afford to live on what they make.
If you can't pay your rent, you are evicted and that goes on your record. I first started working with our client, who has a young daughter, over housing conditions: holes in the walls that served as access points for rodents and pests, appliances that didn't work, a problem with the bathroom. We were negotiating with the landlord to get these things fixed when our client received an eviction notice.
We started doing some digging and, after many months, we learned that she had been dropped from the rehousing program through no fault of her own and that she hadn't been properly notified. We were able to get her reinstated, but had we not been working with her, she and her daughter would have been evicted.
There is this narrative that people can just pull themselves back up if they work really hard or that it is their fault they come upon hard times. I don't think there is an understanding what people who are low-income or in subsidized housing go through.
Q: What should people understand?
A: My experience in the clinic has been a true eye-opener.
When I speak to clients, I hear the emotion and the sadness in their voice, the frustration of trying to deal with administrative problems. A lot of people are ashamed of the conditions of their apartments, but it is not their fault.
Our clients are not construction workers who can fill big holes in the walls. They are not exterminators who can rid their home of pests. Those are the landlord's job, but there are landlords who do not do their jobs. There are government systems in place that are not as thorough or effective as they could be.
Q: What should we be doing?
A: We should make a commitment to reforming how we look at and deal with housing in this nation.
As attorneys, we really are fighting for people to have safe, stable and habitable housing. We know children in stable housing do better in school. That people, in general, have less mental stress and less hardship and can focus on pursuing better job opportunities and being involved in their communities.
At the end of the day, so much stems from a safe and stable home, which I believe everyone is entitled to. Not just people who make a certain amount of money or who are a certain race or who live in a certain part of the country. Everyone.