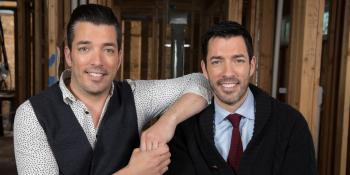 The Scott Brothers: The value of home
A house is more than the sum of its parts. Every piece of lumber, every nail, every hour of sweat equity — they all come together to build something so much bigger. Habitat Humanitarians Jonathan and Drew Scott share the intangible benefits of having a place to call home.
As a result of their commitment and passion for our vision of a world where everyone has a decent place to live, Habitat has recognized The Scott Brothers as Habitat Humanitarians. The brothers also play a pivotal role in Habitat's annual Home is the Key campaign, which unites sponsors, ambassadors and community leaders every April to shine a spotlight on how access to decent, affordable housing can transform lives.
More on The Scott Brothers