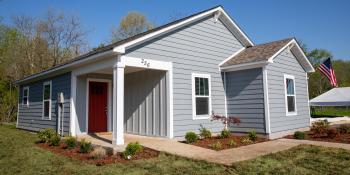 Every day, families partner with Habitat for Humanity to build homes and, as a result, better lives. Over the course of their journey, each family invests hard work and dedication on an intensive path to homeownership. From attending homeowner courses to completing sweat equity hours, each step empowers future homeowners and helps create the access and foster the skills they need to succeed. 
Come along!
Step 1: Inquire
Local Habitat affiliates often host information sessions where potential homeowners can learn about their homeownership program. This gives potential future homeowners time to ask questions and make connections. In light of COVID-19, many affiliates made their homebuying process digital. In California, for example, Habitat San Diego is hosting initial orientations over video conferences that are offered in both English and Spanish. The digital format makes it easier and safer for families to get the information they need to determine if partnering with Habitat is right for them.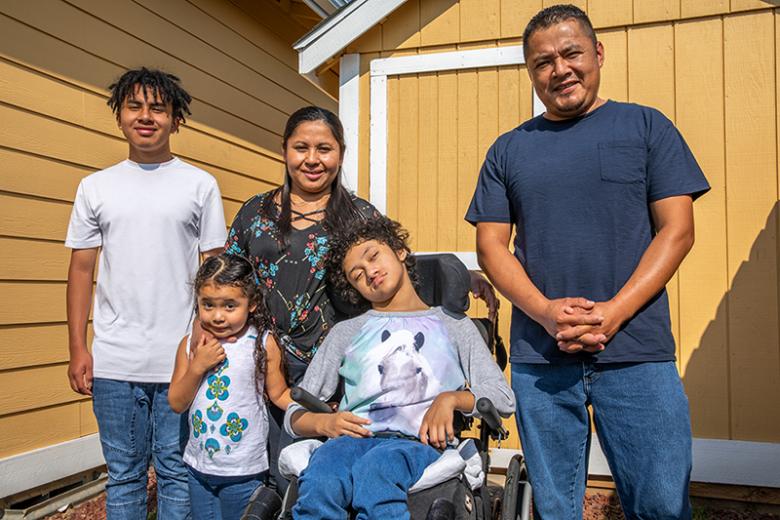 Step 2: Apply
If Habitat's homeownership program is the right fit for a family, they can apply locally during an open enrollment period. Local Habitat staff consider a family's eligibility. They review each application carefully while focusing on the following main criteria:
Need for housing: Prospective Habitat homeowners must demonstrate a need for safe, affordable housing.
Willingness to partner: Once selected, Habitat homeowners must partner with Habitat through the process, including performing sweat equity.
Ability to pay: Homeowners must also be able and willing to pay an affordable mortgage. Habitat mortgage payments are cycled back into the community to help build additional Habitat houses.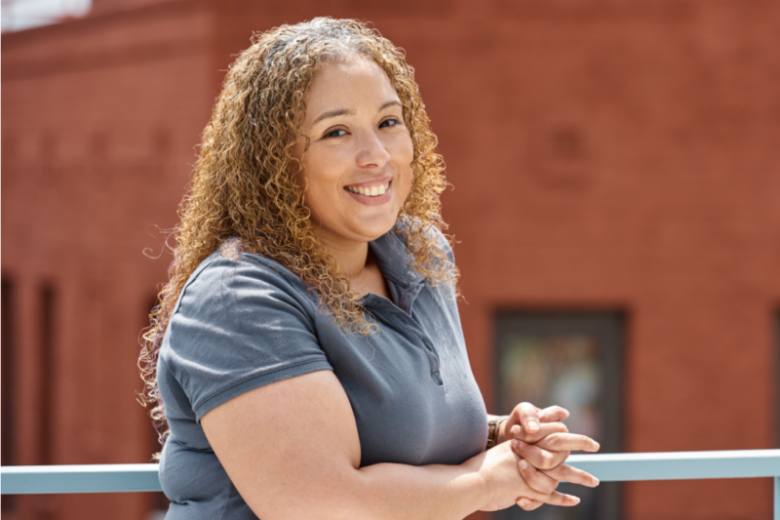 Step 3: Interview
The next step is an in-person interview. Habitat staff and/or volunteers make a home visit to hear more about a potential future homeowner's desire to partner with Habitat, to get to know the family, and to learn about their current housing status and future housing needs.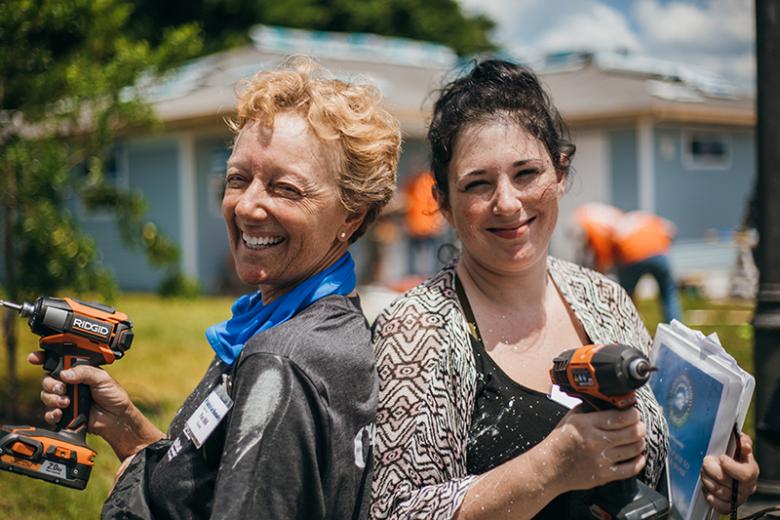 Step 4: Approve
After careful review of each family's full application packet, Habitat staff and/or volunteers present their recommendations to the local board of directors. At most Habitat affiliates, the board makes the final determination.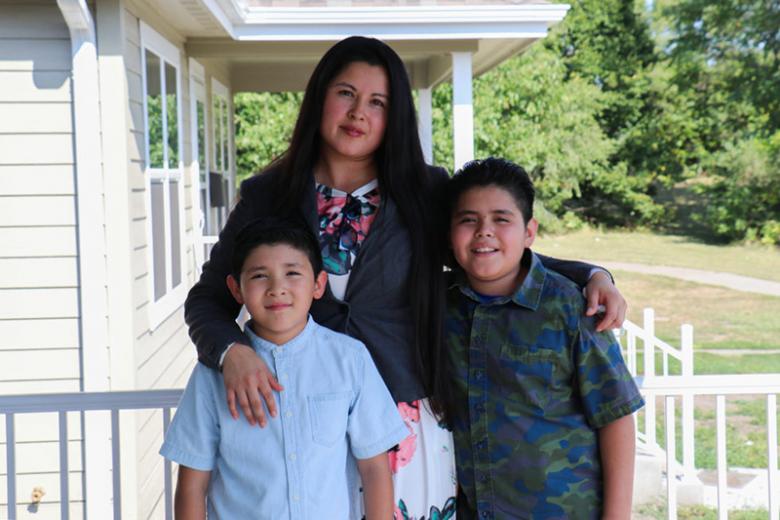 Step 5: Participate
Once selected, a family is officially on their way to becoming a homeowner. Early on in the process, Habitat provides a mix of hands-on and classroom learning through homebuyer education classes. From budgeting to small home repairs, landscaping to retirement planning, each course is aimed to help homeowners achieve success in their new homes, all while developing connections with their fellow future Habitat homeowners.
Each family who partners with Habitat completes a certain number of hours of sweat equity — typically between 200 and 400 — before move-in day. Often, any adult member of the immediate or extended family can contribute to this total; sometimes volunteers, co-workers and friends also help out. Hours can be accrued in a variety of ways, including working on a Habitat build site (their own or someone else's), helping out in the Habitat ReStore, and assisting with administrative tasks in the Habitat office. Many Habitat affiliates also offer creative solutions so that children can be a part of the process by accruing sweat equity hours. For example, Chipola Area Habitat in Florida awards one hour of sweat equity for every "A" that a child earns in school.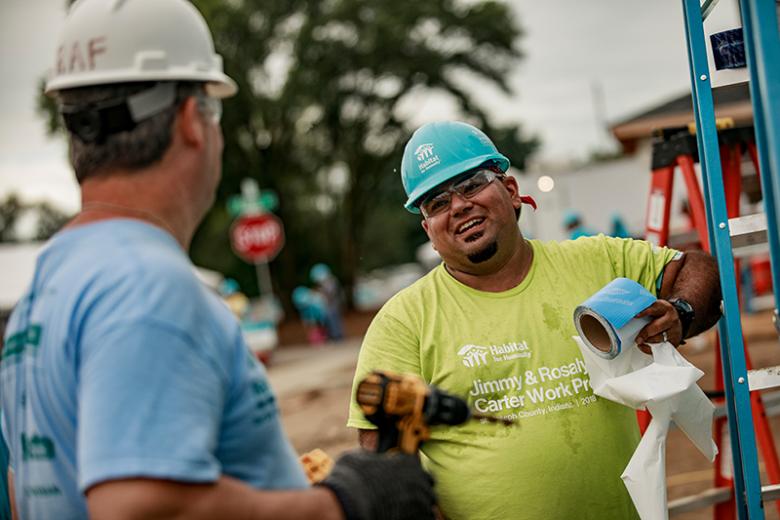 Step 6: Close
Next, homeowners complete the paperwork for a mortgage. Habitat offers homebuyers an affordable mortgage with monthly payments taking into account household income. Mortgage payments made by Habitat homeowners help build more affordable homes.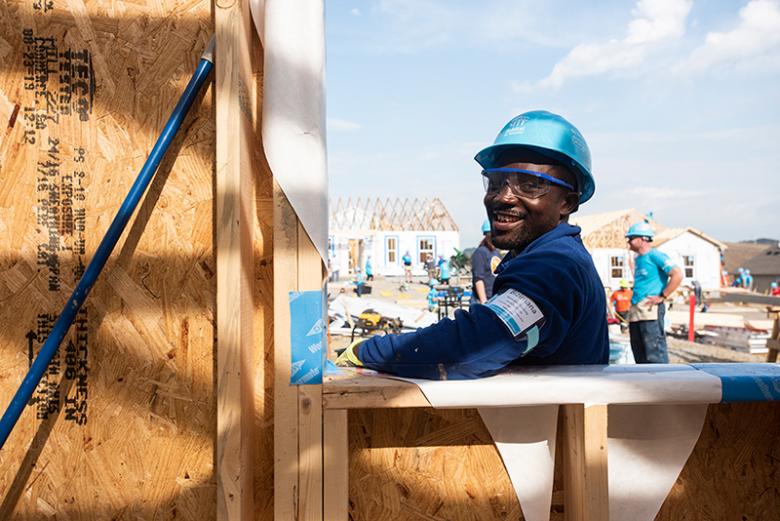 Step 7: Move in
Once all of the forms are signed and all of the construction is complete, it's time to celebrate! Friends and family, as well as the Habitat staff and volunteers who worked alongside the family on this journey, come together to dedicate the home. It's the first of many joyous occasions to be celebrated in the new home.
Now, with the stability of a home they helped build, families have the foundation they need to climb higher. They can invest more in their family's health and education. Others continue to find ways to give back to the community that welcomed them home. Many Habitat homeowners go on to pursue secondary degrees and career goals. But no matter where their journey takes them, they'll achieve their dreams through the opportunities that homeownership helps create.