Marie Solange Beauvil is a lifelong resident of Simon-Pelé, a densely populated neighborhood of Port-au-Prince, Haiti. After the 2010 earthquake crushed a large section of her home, the 66-year-old grandmother first slept on the streets, then moved to a camp for displaced families. "Living conditions were terrible," Beauvil says.
Beauvil often returned to her uninhabitable house with her son Jean Murat Saint Surin and her grandchildren, 7-year-old Danielle and 8-year-old Solange. "I missed my home so much that I would just spend the day there," she says.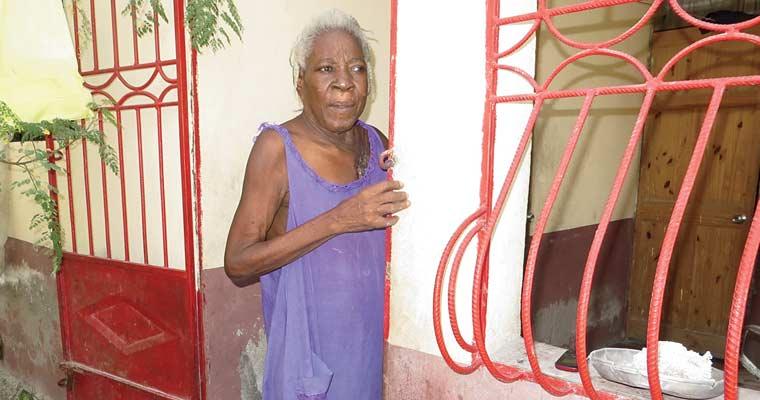 Today she's back with friends and neighbors, living in the only permanent home she has ever known. Her son has a job in the community, and her grandchildren are back in school.
Beauvil's home, retrofitted by Habitat Haiti as part of its community action plan to spur renewal in this urban neighborhood, is now a place of peace and refuge. "When my home was fixed, it was a time the Lord had made," Beauvil says.
Thanks to the support of individual supporters and key donors and partners including UN-Habitat, the World Bank, and Foreign Affairs, Trade and Development Canada, Habitat Haiti's work has benefitted thousands of residents since the earthquake. In addition to retrofitting 650 homes, Habitat is helping to rebuild roads, clear canals, provide safe drinking water, improve sanitation and lighting, upgrade a health clinic and provide an array of training.
"There are a lot of changes in the life of the people here," Beauvil says. "My neighborhood is safe. People respect each other."