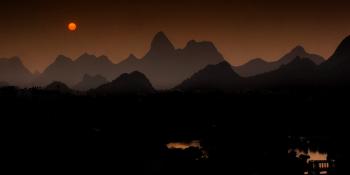 Volunteer abroad: Choose the Global Village destination right for you
Take a volunteer vacation with Habitat for Humanity and help build decent, affordable shelter in one of the many locations around the world where we work.
The benefits of our Global Village program are many:
The opportunity to create positive change in the world
A chance to learn about substandard housing, development challenges and Habitat's mission to eradicate them
The experience of different cultures, languages and social practices while working alongside homeowners and volunteers of all backgrounds, races and religions
A transformative, lifelong journey that might ignite your passion for making this world a better place
Ready to travel with a purpose? A few Global Village veterans share insights on how you should begin.
Start with the simple things
Picking the right destination can be overwhelming. The best place to start is your time! During what months are you looking to leave? From there, narrow down locations that are available. Flight costs and other country-specific costs can help you tailor your destination decision. And always follow your heart: Where do you want to build and make an impact?
— Kristen Burgen, Women Build team leader
Ask yourself some questions
What areas of the world interest you, and how much time are you willing and able to give to a Global Village experience? Are you healthy enough to do the kinds of work commonly performed in your chosen destination? I've been a part of teams with members aged 16 to 76 with various medical conditions and levels of fitness. All have contributed greatly to our efforts and brought something special to the teams.
— Brendalyn Shird, Greater Des Moines Habitat director of strategic initiatives
For existing groups, connection is key
Our church is a strong advocate for finding an area where you make a connection and explore it together. We choose a location only when there is a solid group of leaders who are connected and informed about the area. We focus on building relationships with the local community and Habitat partners.
— Michelle Thomas-Bush, Myers Park Presbyterian Church team leader
Get to know your team before takeoff
If it's possible to develop relationships with your team members before you go, that is helpful . In my first open trip, the team leaders were very good at getting team members to introduce themselves via email and pictures, even though we were from all across the country.
— Kip Coerner, St. James Episcopal Church team leader
Don't forget the down time
Nearby cultural experiences after a meaningful build can provide a great time to reflect, rest and process.
— Kevin Campbell, Habitat Wake County president
Subscribe to our monthly newsletter
Get our latest news, volunteer opportunities, DIY tips and other ways to get involved with Habitat for Humanity.