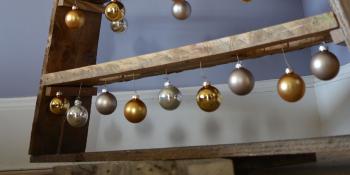 We made a DIY pallet Christmas tree
Pallet projects are fun for my husband Mark and I. This year we were inspired to make a Christmas tree out of wooden pallets.
We've had real trees and a little fake tree that I inherited from my grandmother, but we have never made a tree before.
So we broke out the power tools and decided to get creative this holiday season. Instead of going to the lumberyard or home improvement center to pick up new wood, we chose to make a DIY pallet Christmas tree. Used pallet wood is inexpensive, and you can find it at many Habitat for Humanity ReStores.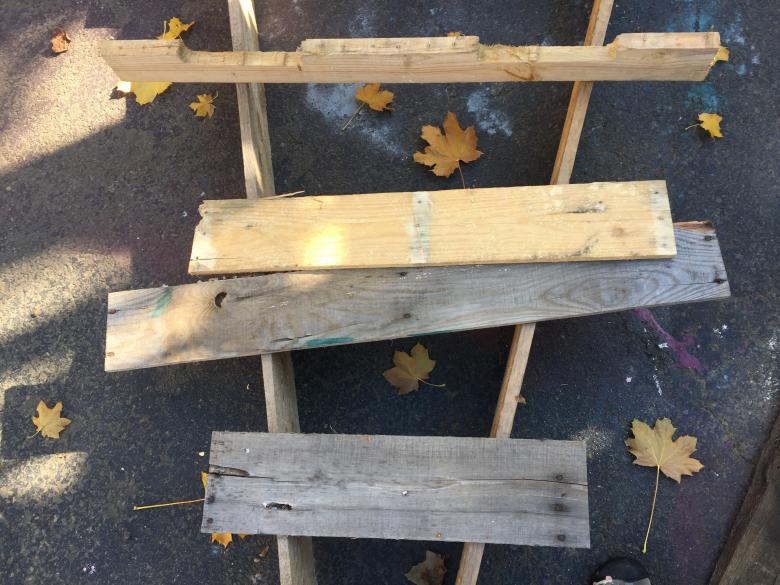 After deciding where the tree would sit inside our home, we determined the height and width we would make the tree based on what would best fit the space. 
First we created a triangular frame, starting by cutting the bottom piece of pallet wood according to our width measurement.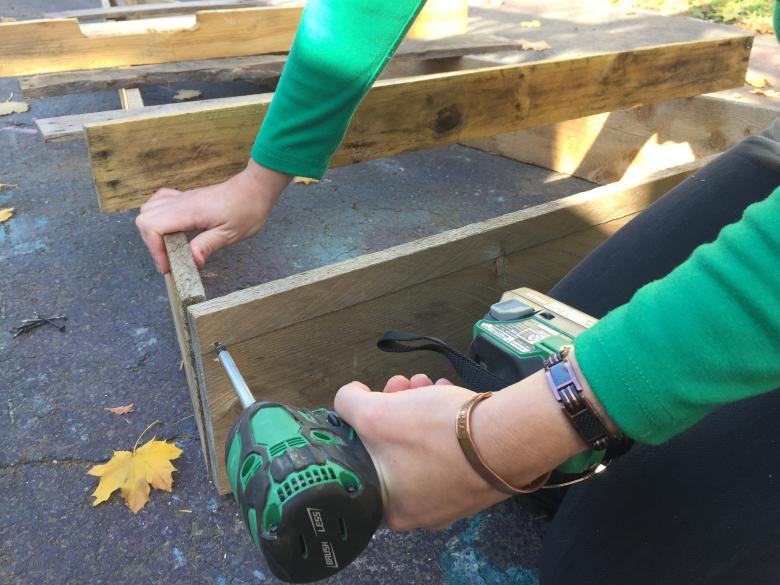 After completing the frame, I used a carpenter's pencil to trace the top of the triangle on a scrap piece of pallet wood and then cut it out with a jigsaw.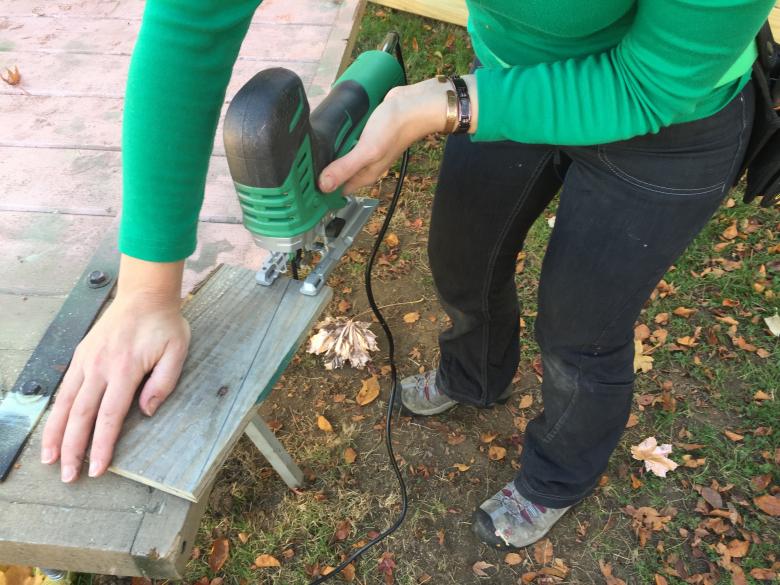 This cut piece of wood sits at the top of the triangle to create a brace for the frame.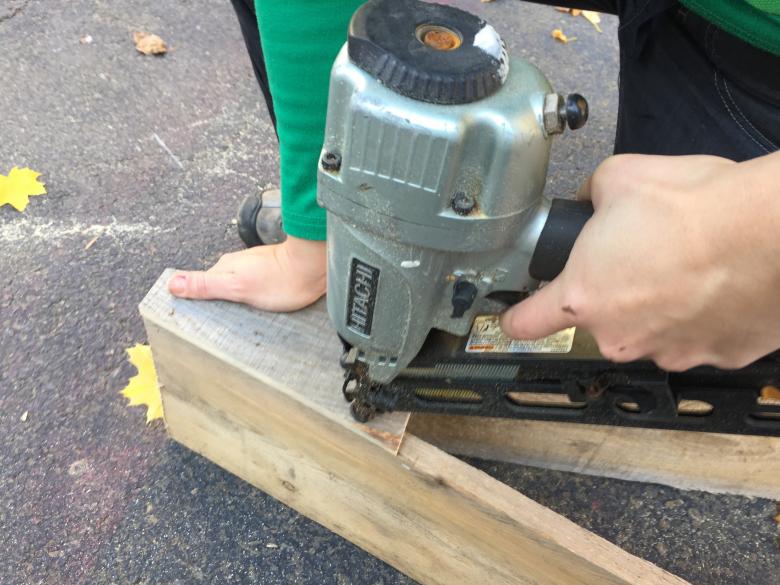 After securing the frame, it is time to move onto the shelves. I decided to place each shelf about 8 inches apart to hold decorative items and hang holiday ornaments. I marked where each shelf would go in the frame.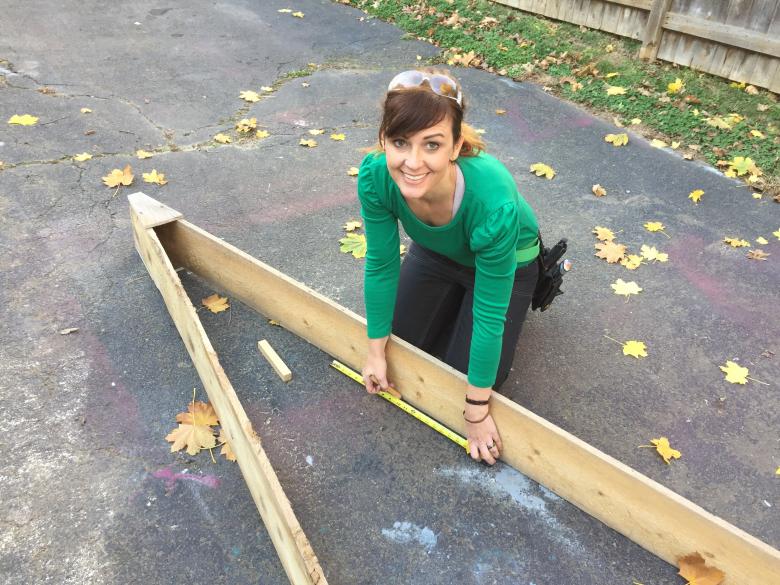 Mark and I ripped down pallets into 1-inch by 1-inch pieces to make the cleats to hold each shelf, then installed them on the marks I made on the frame.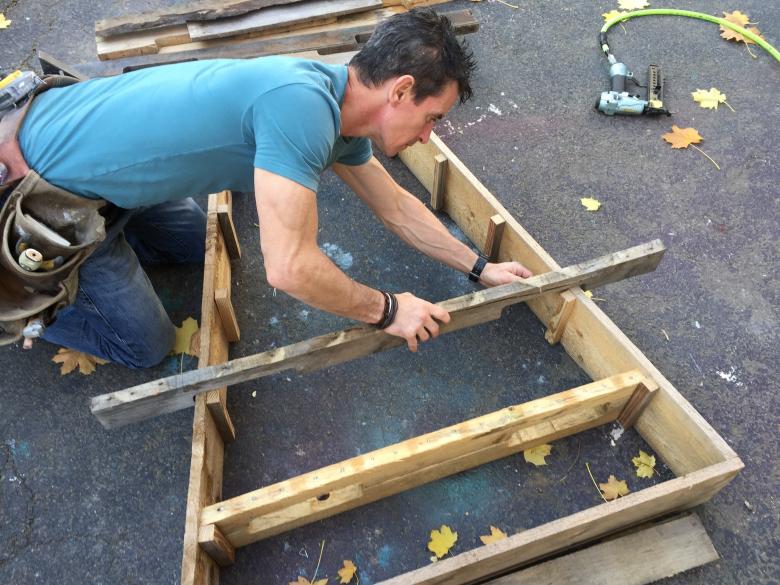 I looked through our collection of pallet wood to find pieces that would be perfect for the shelves. Mark cut the pallet shelves to length as I culled through the pile, marking the lengths of each.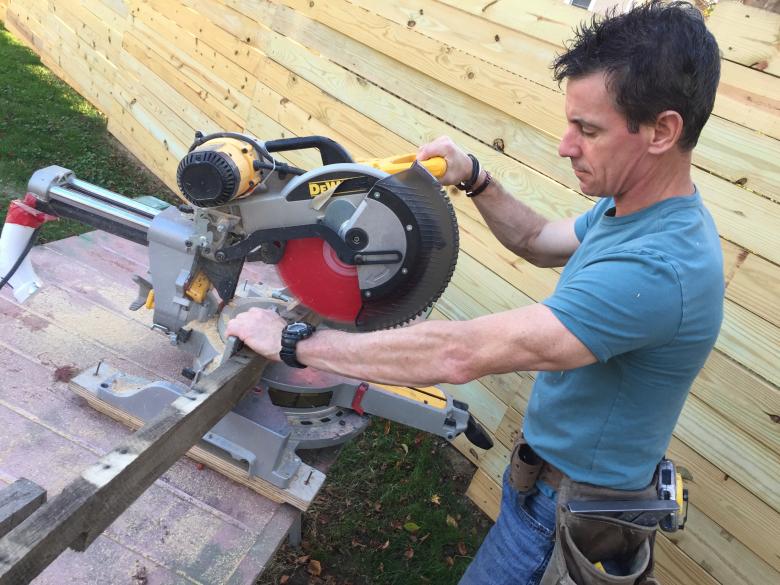 After cutting all of the pieces, we used a sealer for the entire tree shelf before moving it inside to decorate.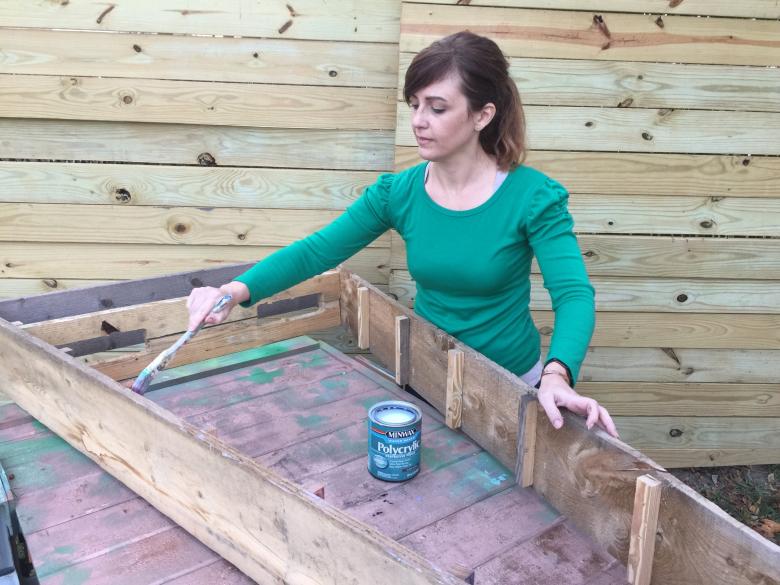 I decided to paint the hooks for the ornaments; changing them from the dark green to a rose gold that fits in better with the pallet wood look.
Our wooden pallet Christmas tree is looking very festive in our living room. I'm excited to share this project with you. I hope you have a very happy holiday season.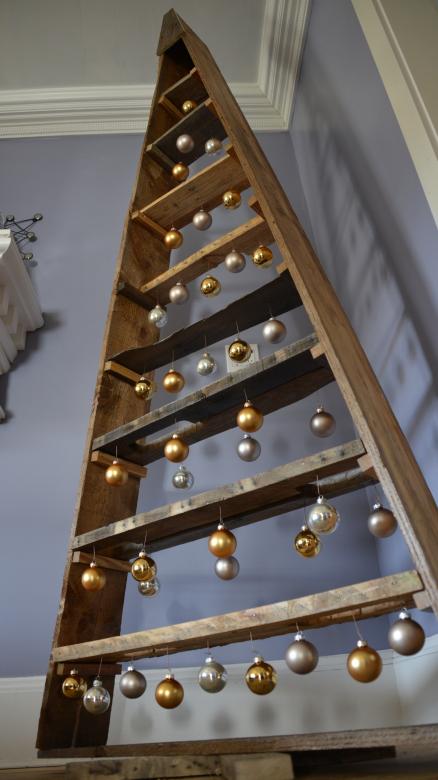 Theresa Clement co-hosts the MyFixitUpLife talk show with her husband Mark, who is her partner at work and at home. She is the designer for Food Network's "Save My Bakery,"and designed for "Extreme Makeover: Home Edition." She is a licensed contractor, certified color consultant and certified aging-in-place specialist with a focus on Alzheimer's. She is an author of Do-It-Yourself Home Improvement, DIY Quick Fix and Complete Guide to Shelves & Built-Ins.