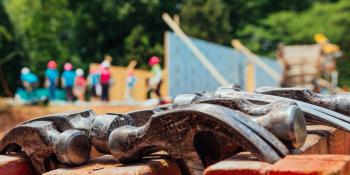 Why get involved with Habitat?
People like you contribute talents and time to Habitat for all kinds of reasons: to lift up other families, to lift up your own, to bond with others, even to get in shape.
Regardless of the "why," every Habitat homeowner, volunteer and staff member has one thing in common. We all love the work — and the reward.
Anthony Hawkins
Habitat Forsyth County construction supervisor
"Nine years ago, the universe opened up this position, and the rest is history. Over the years, I have built so many incredible relationships with the people I work with, homeowners, volunteers. I have been on three Global Village trips.
"No matter where I work, the mission is the same. I love teaching and building. I'm not just building a house with a family, I'm building myself and creating opportunities for growth, expansion, and transformation in the lives of others. How cool is that?!"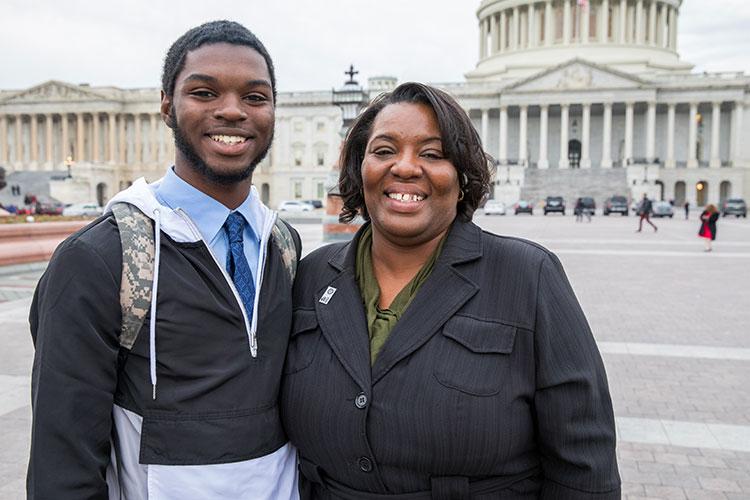 Latasha
Habitat Wake County homeowner and advocate
"My advocacy work started a year after becoming a homeowner by encouraging members of my church family and friends to volunteer on a construction site. I recently had the pleasure to attend Habitat on the Hill with my son Christopher and to talk to my representatives about the importance of affordable housing.
"I do this work voluntarily because someone did this for me. As a young mother, someone was pushing for me to have the opportunity of homeownership. I get to write a new legacy for our family. Moreover, I do this work, specifically with Habitat, because of their belief and mine: putting God's love into action.
"I can't find anything else that gives me more joy than yelling, screaming and even building to give another family the thing that has been one of the greatest blessings in my life."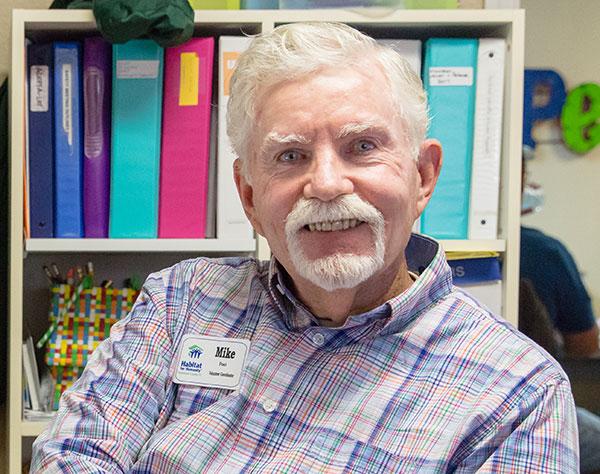 Mike Post
Disaster response volunteer working with Habitat Highlands County since Hurricane Irma
"I am an operations guy so I really like exactly what I've been doing: coordinating volunteers. I like meeting kindred spirits.
"We get drained sometimes with the things that we have to do. Volunteering fills you back up. I stay filled up."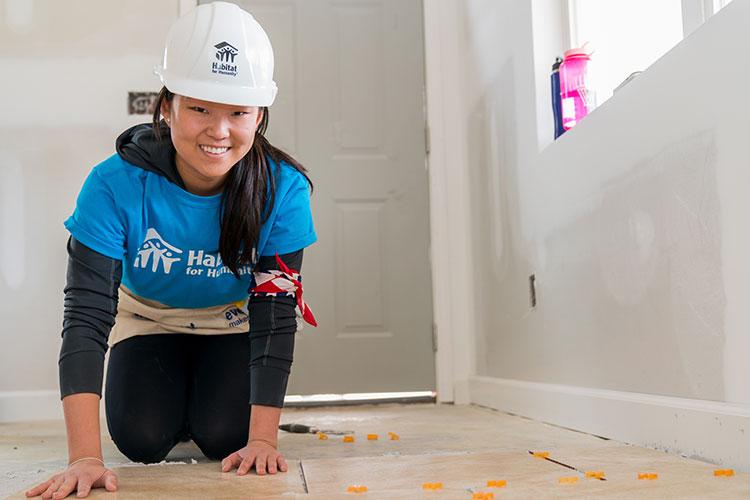 Michelle Milone
Villanova Habitat campus chapter volunteer
"My favorite part of working on Habitat projects is adding the finishing touches to the homes. The windows, the doors, the flooring, the trim. Each and every step of building a Habitat house holds equal importance, but when I work on the details, I begin to imagine the home that it will become. I can visualize a child's bedroom, a kitchen filled with laughter and love, and ultimately, a home where a family will build lasting memories together."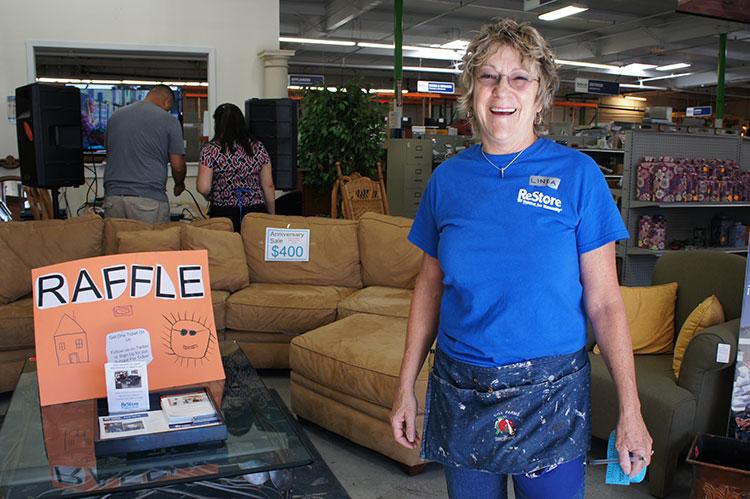 Linda Knox
Habitat Greater San Francisco ReStore volunteer
"The most gratifying factor to me is the incredibly loyal crew I have been able to assemble over the past four years. I have been honored to work with such a devoted team of volunteers who are dedicated to the Habitat mission."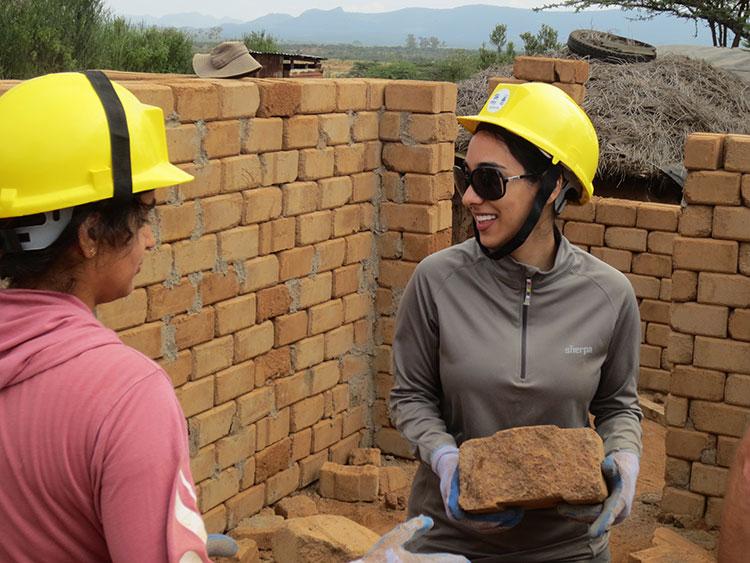 Fatima Al Awadi
Habitat Global Village volunteer
"My favorite job on the build site in Kenya was using the hammer and nails. I used to challenge my friend Maha to see who hammers faster. Of course, I won every time.
"I also enjoyed working with the cement and filling the holes between the bricks and smoothing the edges. I enjoyed the yummy tea that was offered on the site. I enjoyed everything."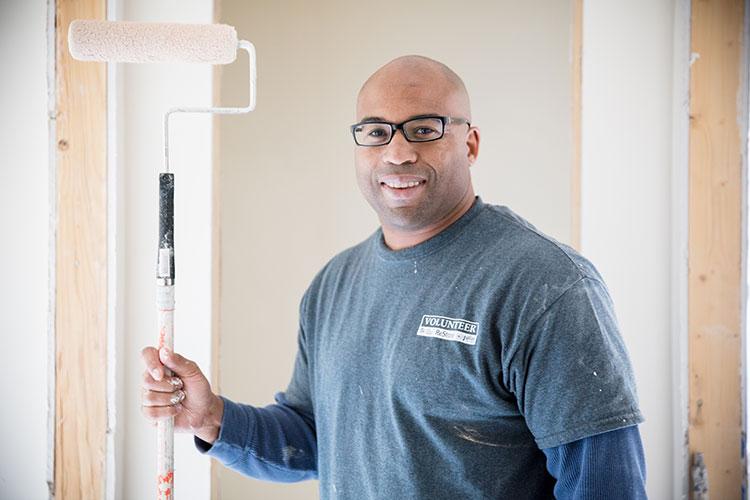 Boris Henderson
Grew up in a Habitat Charlotte house, now a member of Habitat for Humanity International's board of directors
"I thoroughly enjoy meeting future Habitat homeowners on site as family members and friends work the required sweat equity hours. I have heard so many extraordinary stories of triumph, love, joy and God from our homeowners.
"I am especially touched by stories of how other family members and friends are inspired by our homeowners' new outlook on life and commitment to a better future. These experiences force me to deeply think about and appreciate the great work we do as an organization, which impacts many, many more lives than we are aware of."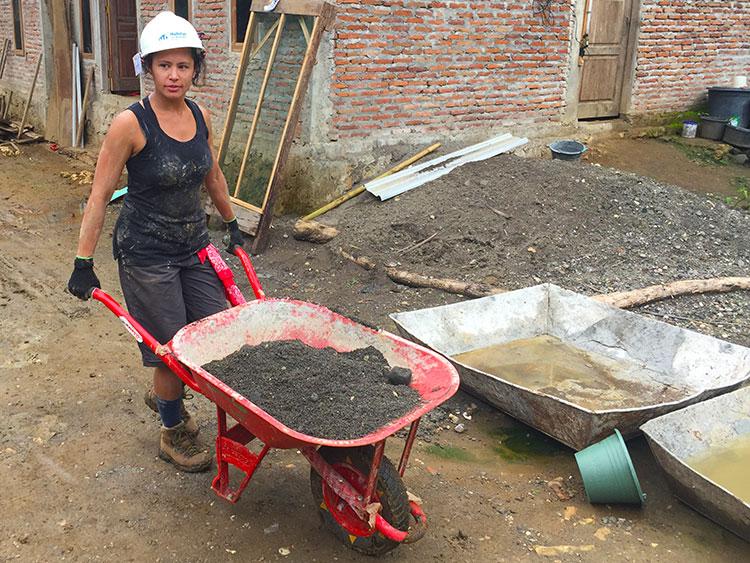 Colleen Fish
Habitat Greater Vancouver volunteer
"After being introduced to Habitat on a corporate build, I was hooked. I bought my first pair of steel toes and went on to learn dry walling and basic tool use, as well as the value of being the designated sweeper. Every role is an important one.
"I have met families in my own community and that is powerful. I have done several Global Village builds in Indonesia and the Philippines, an important exercise in bridging understanding and fostering compassion.
"Habitat also sparked my interest in construction and inspired me to pursue plumbing as a trade."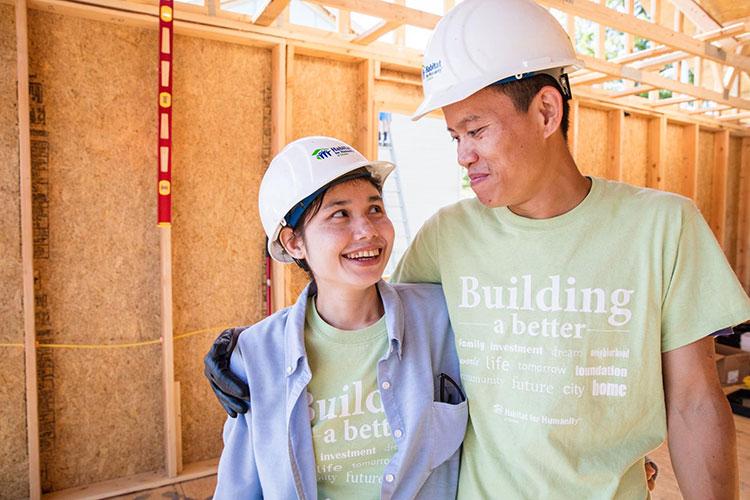 Har Dee and Tint Tun
Habitat Omaha homeowners
"What we love was working on our own home. There is tons of space for the kids to play. They love having a backyard. They love playing in the neighborhood."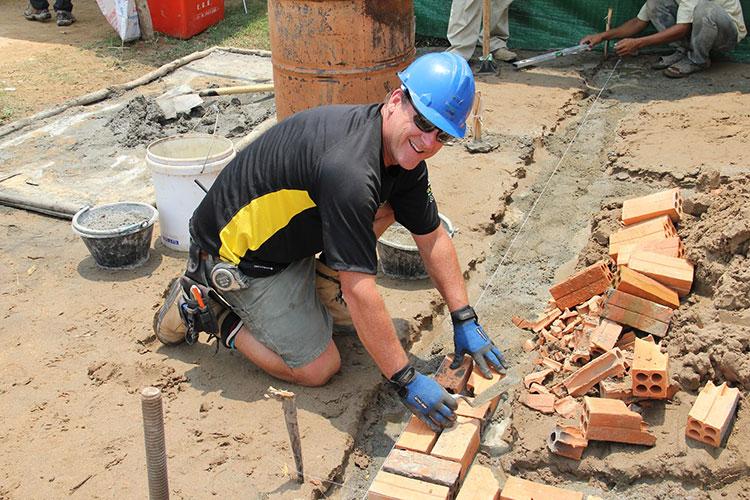 Neale Kemp
Habitat Global Village volunteer
"I've been a team leader for builds in Sri Lanka, Thailand, Vietnam, Malaysia, Cambodia, Indonesia and Argentina. I thoroughly enjoy encouraging volunteers to tackle building tasks which are out of their comfort zone and to see the joy and confidence they express when they succeed. I enjoy teaching teams the fundamentals of how our houses are constructed and why we build them the way we do.
"But mostly, I am at peace and at my happiest when I am laying bricks, knowing with every brick I place, I am building a safe, sturdy and secure home for a family — not only for now but for the next generation."