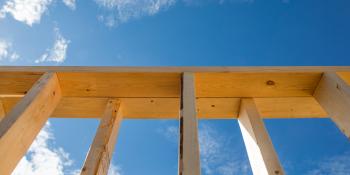 Habitat for Humanity's 34th Carter Work Project begins in Canada July 9. During the week that follows, hundreds of volunteers will build homes alongside 150 families, including Indigenous families, at sites across Canada.
Habitat's most famous volunteers — former U.S. President Jimmy Carter and former first lady Rosalynn Carter — and country music stars Garth Brooks and Trisha Yearwood will participate at the two main build sites, hosted by Habitat Edmonton in Alberta and Habitat Manitoba in Winnipeg.
"What a great time to celebrate the 150th anniversary of our confederation," says Mark Rodgers, Habitat Canada president and CEO. "But also, we want to ensure that every Canadian is looked after and that we do the right thing by making sure that every family in our country has a safe, decent, affordable place to live. Together, we can tackle a serious social issue: a looming affordable housing and homeownership crisis in Canada."
"We are excited to head to Canada in 2017 with President and Mrs. Carter," says Jonathan Reckford, CEO of Habitat for Humanity International. "Their longstanding commitment to helping families build a better future for themselves has been a blessing to us and continues to inspire people everywhere to help us fulfill our mission."
Subscribe to our monthly newsletter
Get our latest news, volunteer opportunities, DIY tips and other ways to get involved with Habitat for Humanity.