International Women Build Week
Habitat for Humanity's International Women Build Week is an annual weeklong event created by Habitat's Women Build program in partnership with Lowe's. The 2021 virtual event was March 8-15, starting on International Women's Day.
During the COVID-19 pandemic, Habitat for Humanity's top priority is the health and safety of our staff, volunteers, partners and the people we serve. That's why Habitat went virtual for International Women Build Week 2021. 
More than 300 Habitat locations in the U.S., Canada and India organized ways for volunteers to get involved virtually to support our mission to raise awareness of the challenges women face in accessing safe, affordable housing.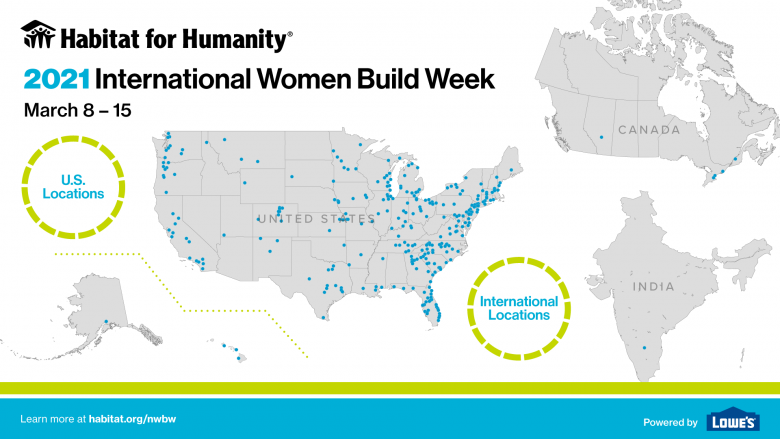 Valuable support from Lowe's
Lowe's has contributed more than $78 million to Habitat for Humanity International, including underwriting the Women Build program, International Women Build Week and sponsoring Habitat's Neighborhood Revitalization program. Additionally, Lowe's Heroes have volunteered at home builds for more than 17,000 Habitat families around the country.
International Women Build Week is grateful for the generous support of Lowe's.
Please donate now
Families who partner with Habitat for Humanity are extremely grateful for your help.