Habitat partner: Whirlpool Corporation
Our work
For 24 years, Whirlpool Corporation has partnered with Habitat for Humanity to help improve and broaden the ways Habitat can assist more families to achieve housing stability. Since 1999, Whirlpool Corporation has helped improve the lives of nearly 1 million people in more than 45 countries through supporting house builds, engaging in U.S. advocacy efforts and donating appliances. Now, Whirlpool Corporation's goal is to double their impact by supporting new programs like Habitat for Humanity's BuildBetter with Whirlpool. This three-year program will expand upon Habitat's current efforts to help homeowners mitigate the impacts of extreme weather events by supporting the building of 250 energy-efficient and resilient homes. The aim is to produce a long-term reduction in operating costs for homeowners through an expected improvement in energy efficiency of approximately 15% compared to homes built to the current local government code.
Whirlpool Corporation's support of the Cost of Home advocacy campaign enables Habitat organizations, partners, volunteers and community members in the United States to help 10 million people have access to an affordable home. Through sponsorship of Habitat's global housing forums, Whirlpool has helped to increase access to shelter for vulnerable populations around the world by joining housing organizations and nonprofit, for-profit, public sector, academia, philanthropic and global institutions to create innovative housing solutions. Whirlpool employees around the globe are engaging in the building of Habitat houses in the Asia-Pacific region, Europe, Middle East, Africa and Latin American and Caribbean countries. Whirlpool is also commissioning an energy efficiency study of the refrigerators and ranges that are donated to Habitat families in the United States.
BuildBetter with Whirlpool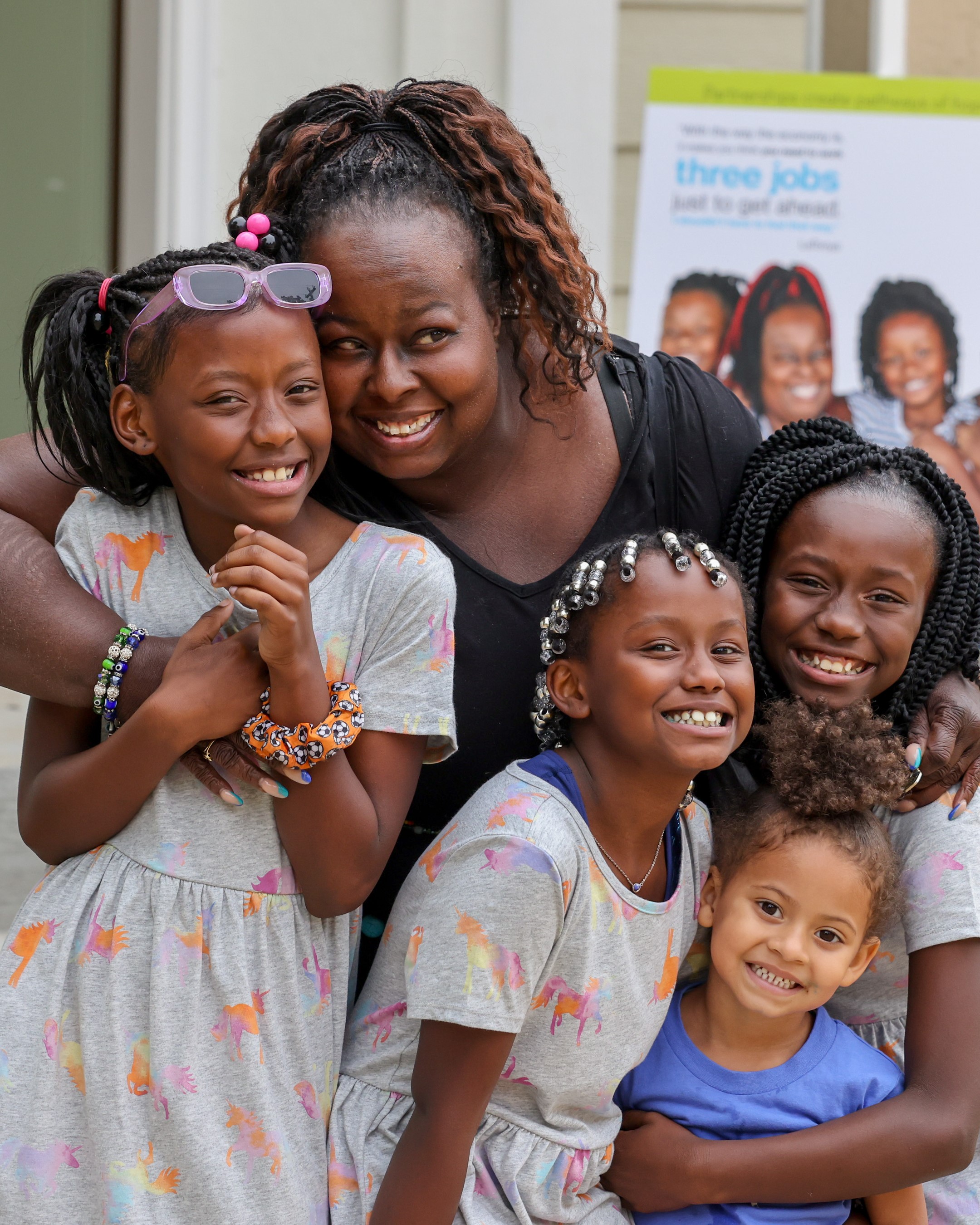 Habitat for Humanity's BuildBetter with Whirlpool initiative is an expansion of Habitat's existing BuildBetter initiative that will build climate-resilient and energy-efficient homes to help hundreds of families in need of affordable housing over three years.
BuildBetter with Whirlpool aims to help deliver an approximate 15% increase in energy efficiency compared to homes built to current government code. Ultimately, 260 resilient, energy-efficient homes will be completed, and findings from the initiative will be used to create resources that can be scaled and implemented across the U.S.
Whirlpool funds two types of grants that Habitat for Humanity affiliates use to help construct BuildBetter with Whirlpool homes:
These grants are used to increase the efficiency and resilience of a new home build through both energy-efficiency and hazard-resilience measures. Construction practices or materials used in the homes will exceed building code minimum requirements. Most of the projects of this type will be funded over the three years of the program.
These grants are used to install a solar power system on at least one home. For the first two years, these grants were only open to California affiliates. In the third year, any affiliate in the U.S. can apply. Nine projects will be funded over three years.

Energy-resilient homes are designed and built to conserve energy, resulting in lower operating costs and the ability to better maintain interior temperature and function in times of energy scarcity. This is accomplished by increasing insulation, using high-efficiency heating and cooling equipment, and installing energy-efficient appliances.

Hazard-resilient structures are designed and built to reduce damage caused by disasters. Affiliates may choose to use these grant funds to improve hazard resilience by adding more roof-fastening hardware, tape-sealing roof deck seams and using water-resistant insulation and fire-resistant siding.
Measuring outcomes
BuildBetter with Whirlpool homes will also measure resiliency using the Home Energy Rating System, or HERS, a nationally recognized energy use rating scale for residential construction. The lower the number, the less energy is used. A typical home in the U.S. usually rates 100 or more. The homes in BuildBetter with Whirlpool will rate 60 or below, with some going below zero due to on-site power generation and renewable energy systems.
Results from the first phase of the program have been positive. A total of 58 energy and hazard resilience projects were completed in 20 states. The average HERS rating was 54, with the lowest being 11. Twelve of these homes are in areas where Whirlpool has plants. The second phase of the program, currently in progress, will build upon the success of the first phase. Upon completion, there will be 85 energy and hazard resilience projects in 31 states, with 12 in areas where Whirlpool has plant locations.
The goals for the third phase of the program include 120 projects in 82 locations, 70 additional U.S. markets in a minimum of 30 states, and three renewable energy installations using solar panels. At the end of year three, a formal evaluation of post-occupancy energy use and performance measurement of BuildBetter with Whirlpool homes will be conducted by Habitat for Humanity's U.S. Research and Measurement team in partnership with Auburn University Rural Studio®. The study will collect data from homeowners, including a Homeowner survey on energy use habits and utility data collection at the monthly aggregate level. Energy data collection equipment will be installed in some homes for real-time information. The results, which will be published in 2025, will be compared to non-BuildBetter with Whirlpool Habitat homes and to national Residential Energy Consumption data. The results are expected to show that Whirlpool's investment in affordable, climate-resilient housing helps protect the planet and passes on energy reduction cost savings to homeowners who need it most.
Cost of Home advocacy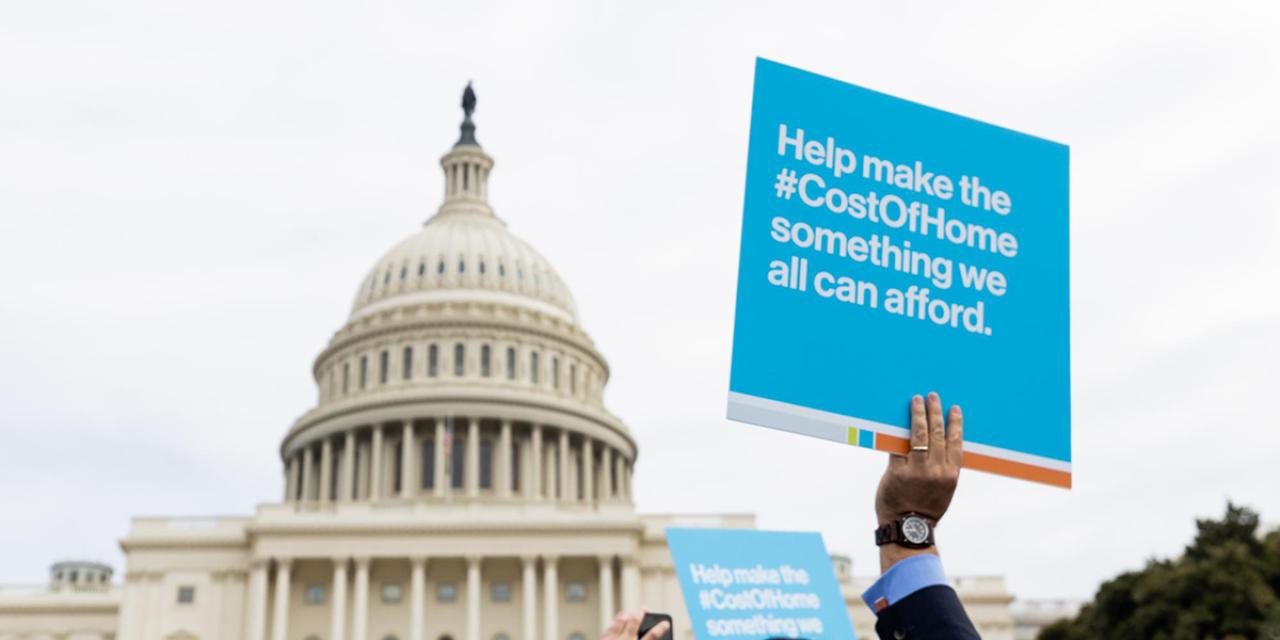 Since Habitat's Cost of Home campaign launched in 2019, Whirlpool has been a partner in the work the campaign has done to access more stable, affordable homes for people like Mattie — helping to secure more than 200 policy wins across the U.S. Through the five-year Cost of Home campaign, Habitat for Humanity is mobilizing local Habitat organizations, partners, volunteers and community members across the country to find the solutions and help create the policies that will allow 10 million individuals to meet their most basic needs.
Below is a roundup of the policy wins experienced through the Cost of Home campaign to date by Habitat for Humanity affiliates in areas where Whirlpool has a presence through manufacturing facilities or offices.
Fiscal year 2022
Since May 2021, Habitat Michigan has advocated for budget items in Senate Bill 565 relating to critical home repairs, missing middle housing, and development of a Housing and Community Development Fund. In March 2022, the legislation was signed by Governor Whitmer. This effort was a collaboration between Habitat Michigan, the state's network of affiliates, and partner organizations like Community Economic Development Association of Michigan (CEDAM), Michigan Community Capital and the Michigan State Land Bank. Habitat Michigan was touted as influential on these budget items thanks to the network's increased education of Legislators.

Habitat Ohio successfully lobbied the Ohio Department of Development to increase its Ohio Housing Trust Fund grant allocation from $90,000 to $500,000 over a two-year period. The pilot project in 2020 was successful despite the pandemic. The increase in funding will enable Habitat Ohio to now serve 50 families statewide.

In partnership with the Marion Housing Coalition, Buckeye Ridge Habitat for Humanity advocated for The Marion County Land Bank to focus on neighborhood revitalization, rehabilitation standards, threshold requirements for purchase of Land Bank properties, and developing capacity for affordable housing. The County Land Bank voted to adopt these 10 recommendations from the Housing Coalition.
In Indiana, Habitat affiliates advocated against Indian SB 352, a harmful policy that would target low-income families and high-cost subprime lending. They reached out to legislators and mobilized the influence of the board. Because of their coalition efforts, the bill was stopped and did not come to a vote, protecting low-income families in the state from high-cost lending.

As Habitat continues to scale our collective impact through policy solutions at the local, state and federal levels all across the U.S., we are grateful for Whirlpool Corporation's support and look forward to together, helping more people have access to an affordable home.
Fiscal Year 2021
In Ohio, Preble Habitat advocated locally for their commissioners to allocate $50,000 of the local Coronavirus Aid, Relief, and Economic Security Act funding for a housing program to assist homeowners with mortgage and utility payments. Once this allocation was made, the affiliate's executive director chaired the allocation plan's working committee. This funding will assist approximately 50 individuals.

Under the leadership of Habitat Michigan, a sign-on letter was organized, which influenced Governor Whitmer to include $100 million in the budget for the state American Rescue Plan Act. The Governor said those funds will assist 6,000 Michigan residents with their housing needs.

Good News Habitat, in Richmond, Indiana, worked in conjunction with the local economic development committee to attract housing developers and the local Wayne County Foundation to promote affordable housing. Their goal was to lobby the city to make affordable housing more accommodating, rather than restricting, in their economic revitalization efforts. They partnered with neighborhood associations through the Neighborhood Involvement and Community Engagement Program and received funds to help build 15 homes.
Lower Price Hill apartment rehabs — Cincinnati, OH

Habitat for Humanity of Greater Cincinnati partnered with the Lower Price Hill neighborhood to provide affordable homeownership opportunities for parents of students at the school at the center of the community. This is a significant commitment for the affiliate because the rehabs are costly and take a long time. In October 2020, the affiliate joined three other non-profits to advocate for $1 million in project funding from the City of Cincinnati to support a project planned by one of the organizations to rehab 46 apartment units in Lower Price Hill. Unfortunately, the City of Cincinnati denied the funding request, putting the first major rehabilitation of multi-family units in the neighborhood in jeopardy. Habitat Greater Cincinnati joined the advocacy effort and testified at a Cincinnati Council committee hearing to advocate for the funding, encouraging the city to reconsider investing in the project. Subsequently, the City Administration found the funds and committed $1 million to the project to enable the rehab of 46 apartment units to move forward. This effort resulted in improved housing conditions for an estimated 96 individuals.

At-Home in Pittsfield — Pittsfield, MA

Central Berkshire Habitat for Humanity, in Pittsfield, Massachusetts, successfully advocated for the At-Home in Pittsfield program, which is an exterior renovation loan program that enables eligible homeowners to renovate the outside of their homes through a combination of funding from local lenders and the City of Pittsfield. Central Berkshire Habitat played a leading role in advocating for the program, and the affiliate will also be a partner in its implementation. The city will receive $500,000 from this Cost of Home policy win. Central Berkshire Habitat also successfully petitioned Governor Baker for COVID relief funding for non-profits and small businesses. This advocacy resulted in $78,500,000 for non-profit organizations and small businesses that experienced economic hardship due to the pandemic.
In 2020, Habitat for Humanity affiliates in Michigan advocated against House Bill 5097, which would allow payday lenders to give out small loans for up to $2,500. The monthly fees on the loan would be 11% of the principal of the loan, with an annual percentage rate of 132%, meaning a borrower could end up paying more than $7,000 on a $2,500 two-year loan. In addition, HB 5097 established no term limits on the length of the loans, resulting in borrowers getting into a perpetual debt trap. Habitat for Humanity of Michigan and affiliates across the state collaborated with several other housing organizations and met with 35 legislators, urging them to vote against HB 5097. Ultimately, HB 5097 died before getting a vote in the Michigan Senate committee.
Housing Forum: Latin America and the Caribbean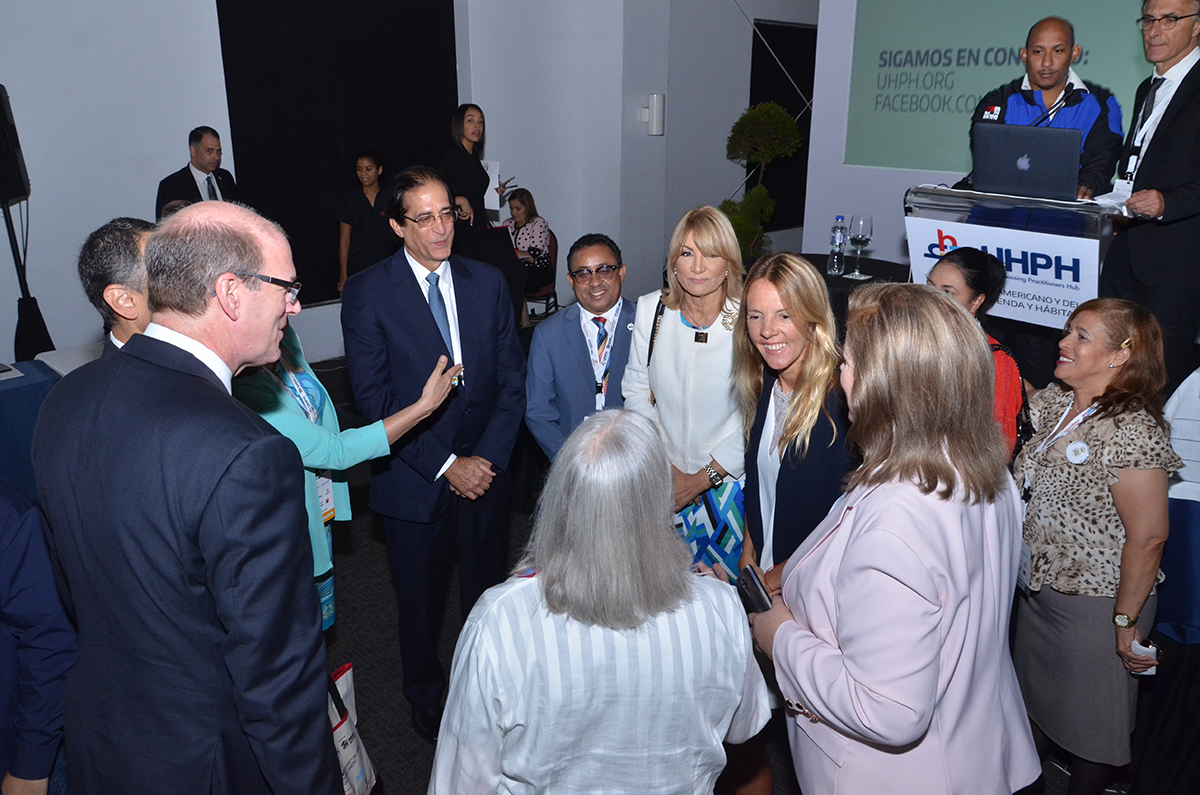 Whirlpool Corporation is a strong supporter of Habitat for Humanity's Housing Forums. In 2023, the company will participate in and sponsor the Latin American and Caribbean Housing Forum, which will be held in Bogotá, Colombia. Attendees represent private sector companies, public sector agencies, civil society organizations, academia and global institutions. The conference will focus on:
Increasing impact on living conditions in slums and informal settlements.
Addressing the quantitative and qualitative housing deficits.
Strengthening climate resilience for low-income communities.
Terwilliger Center for Innovation in Shelter
Whirlpool Corporation collaborates with Habitat for Humanity's Terwilliger Center for Innovation in Shelter — or TCIS — to conduct activities aimed at delivering creative and innovative solutions to large-scale, complex societal problems.
Learn more about how Habitat and Whirlpool are working together

Learn more about Whirlpool Corporation's approach to social responsibility and partnership with Habitat.