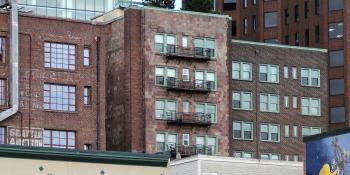 2020 State of the Nation's Housing report
4 key takeaways for 2021
Harvard University's State of the Nation's Housing 2020 report, sponsored by Habitat for Humanity, arrives at an exceptional time for the U.S. The COVID-19 pandemic, outcry for racial justice and intensified storms and wildfires have seriously tested our nation, elevating housing insecurity, racial discrimination in housing and the critical link between health and home to front page news.
As a new Congress and administration prepare for 2021 and as housing providers plan for the coming year, Harvard's 2020 report provides a touchstone for developing a shared understanding of our nation's housing challenges and what it will take to solve them.
Four key findings from the report are particularly relevant to Habitat's mission and advocacy efforts.
1. Persistent unaffordability
The coronavirus pandemic came as the U.S. was facing crisis-level housing affordability issues, especially for low-income households. In 2019, 37.1 million households were "housing cost burdened," spending 30% or more of their income on housing. This represented 30.2% of all households nationwide. One in 7 households — 17.6 million in total — were "severely cost burdened," spending half or more of their income on housing.
Renters were more cost burdened than homeowners, with 46% of renters cost burdened compared to 21% of homeowners. Also, 24% of renters and 9% of homeowners were severely cost burdened. In total, though, homeowners made up 40% of all households with severe housing cost burdens, given the larger number of homeowners in the overall population.
Cost burdens were greatest among lower-income households. For households earning less than $30,000, 81% of renters and 64% of homeowners were cost burdened. This includes 57% of renters and 43% of homeowners with severe cost burdens. For those earning between $30,000 and $45,000, 57% of renters and 36% of homeowners were cost burdened, including 15% of renters and 13% of homeowners with severe cost burdens.
High housing cost burdens were driven by persistently high housing costs relative to income. In 2019, the median sales price of existing single-family homes rose faster than median household income for an eighth straight year.
When cost burden data for 2020 is available next year, it will likely show greater unaffordability still in the homeownership market. Despite the spike in unemployment in 2020, home prices were up 5.7% in September 2020 year over year according to the S&P CoreLogic Case-Shiller Home Price Index. Modestly priced homes, valued at 75% of the area median, increased even more, growing 7.5%. More millennial households turning to homeownership, record low mortgage rates and limited supply combined to drive up prices for those who have been able to avoid the economic fallout of the pandemic.
Renters may not fare much better when 2020 housing cost burden data comes out. Rents softened nationwide by 0.6% in 2020, and declines were greater in several markets. But renters disproportionately faced job losses and cutbacks during the pandemic. And rent declines were largely confined to luxury apartments, providing less relief for low-wage workers more likely to lose income. Heading into 2021, ongoing low rental supply and continuing barriers to homeownership will likely restore pressure on the rental market.
The report points to various reasons for the continued undersupply of affordable homes, including:
Low-density zoning restrictions

Excessive parking requirements

High development fees
These factors increase the cost of homebuilding for developers and restrict the availability of land for construction. Evidence of the impact of land use regulations on overall housing costs can be seen in data cited from the Federal Housing Finance Agency, which reported that the median price per quarter acre of land for single-family housing was $144,100 in 2018, up 56% from 2012.
2. Growing racial disparities
The report documents the persistence and growth of significant racial disparities in housing. Chief among these is the racial gap in homeownership. The gap between households of color and white households continued to grow in 2019 — especially between white and Black households. That gap is now more than 30%, the largest it's been since 1983. While white household homeownership increased slightly to 73.3% in 2019, the Black household homeownership rate remained virtually flat at 42.8%. The homeownership rate for Hispanic households was 46.3%, and for Asian households 57.3%.
Housing cost burdens were greater for households of color, especially among renters. Black renters had the highest share of cost burdens (53.7%), followed closely by Hispanic renters (51.9%) and households identifying as multiracial or another race (46.6%). By comparison, 41.9% of white renters were cost burdened last year, along with 42.2% of Asian renters.
Similarly, among homeowners earning less than $25,000, homeowners of color were 5-10 percentage points more likely to have cost burdens than white homeowners.
The report also highlights the significantly higher rate at which households of color live in neighborhoods with concentrated poverty. Nearly two-thirds of low-income Black, Hispanic and Native American individuals live in high-poverty areas, compared to one-third of low-income white individuals.
3. Widespread housing insecurity
The economic fallout of the pandemic, combined with ongoing housing unaffordability, put millions of renters and homeowners at risk of losing their homes in 2020. Despite various policy protections for renters and homeowners enacted during the crisis, housing security remains tenuous for too many heading into 2021.
Renters of color, homeowners of color and low-income households disproportionately lost income following the onset of the pandemic, and these households disproportionately struggled to make housing payments as of September 2020.
According to data highlighted from the Census Bureau's Household Pulse Survey in late September, 36% of all homeowners lost employment income between March and the end of September. Among homeowners, income loss was most common for those earning less than $25,000 (44%), Hispanic homeowners (49%) and Black homeowners (41%).
As of late September, 18% of Hispanic homeowners, 17% of Black homeowners and 12% of Asian homeowners were behind on mortgage payments, compared to 7% of white homeowners. Among those earning less than $25,000, 32% of Hispanic, 26% of Black, 18% of Asian and 15% of white homeowners were behind on payments. Homeowners of color earning between $25,000 and $50,000 were also disproportionately behind on mortgage payments.
Similarly, 23% of Black, 20% of Hispanic and 19% of Asian renters were late on their rents compared to 10% of white renters as of late September. For all renters earning less than $25,000 a year, one in five were behind on rent.
4. Major barriers to homeownership
Supply shortages, down payment barriers and tighter credit continued to pose challenges for renters seeking to achieve their dream of homeownership. The report highlights Freddie Mac's 2019 Profile of Today's Renter and Homeowner survey, which found that 41% of respondents considered their inability to afford monthly mortgage payments a "major obstacle" to becoming a homeowner.
The same survey found nearly half of current renters believed lack of enough money for upfront costs, like the down payment, would be a major obstacle to buying a home. Meanwhile, lending standards tightened considerably during the past six years. As evidence, the report cites the Mortgage Bankers Association's Mortgage Credit Availability Index, which declined by 34% from February to September 2020, reaching its lowest level since 2014.
Greater caution from lenders following the pandemic, depleted savings due to job cutbacks and reduced income overall pose major ongoing barriers to homeownership heading into 2021, especially for lower-income renters and household of color.
Making a change
Calling for "a comprehensive re-envisioning of national housing policy," Harvard's report recommends multiple policy changes to help address our nation's housing challenges, including:
Remedying both the legacy and continuing presence of racial discrimination in housing markets.

Creating new sources of subsidy to support the development of affordable homes for lower-income households.

Using regulatory and tax incentives to promote more efficient, private production of housing.

Investing in the housing stock of distressed, high-poverty communities.

Expanding housing choice vouchers and other forms of rental assistance to meet the entire need of very low-income renters.

Expanding homeownership by supporting housing education and counseling, providing greater assistance with the down payment and broadening the availability and affordability of safe mortgage financing with the help of strong incentives.

Addressing our growing housing needs brought on by climate change by investing in the resiliency of the nation's housing stock and making housing more energy efficient.
Many of these reforms align closely with those we are pursuing through Habitat's Cost of Home campaign. This five-year campaign aims to improve affordability for 10 million people across the housing continuum through coordinated policy advocacy at all levels of government. Read more about our policy platform, and learn how you can get involved.
2020 State of the Nation's Housing report
Read the full report, released by Harvard University's Joint Center for Housing Studies and proudly sponsored by Habitat for Humanity through the Cost of Home campaign.
Learn more