Habitat's advocacy efforts during the COVID-19 pandemic
The Cost of Home campaign works to address the U.S.'s staggering housing affordability and housing stability issues. The abrupt arrival of the novel coronavirus and its effects on the country's health and economy have only compounded the need for this vital housing advocacy work.
Habitat for Humanity quickly expanded our existing advocacy efforts to help the millions of individuals in the U.S. now struggling with housing insecurity as a result of the economic impacts of COVID-19.
Use this tracker to stay up to date on innovative ways that Habitat's network is advocating across the nation. Check back often for updates and to learn how Habitat is leading housing advocacy across the U.S.
You can also read more about some of our past Cost of Home campaign advocacy achievements.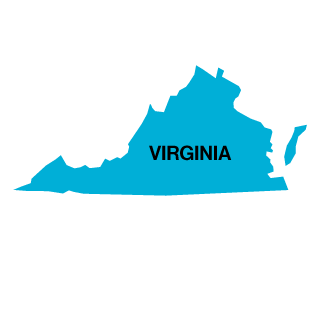 Virginia
Obtained record investments in housing
Affiliates across the state of Virginia successfully lobbied the Virginia Legislature to increase funding to the state's housing trust fund as well as its COVID rental and mortgage relief program.
At the onset of the pandemic, a coalition of Virginia-based Habitat organizations, including several affiliates and the overarching state support organization, Habitat Virginia, began advocating for housing relief. Once they decided on their agenda, the group went about garnering support for the measures in their localities.

By drafting petitions and templated letters, the coalition aimed to make it easy for anyone to help ensure that the Virginia Housing Trust Fund continued to be funded and that CARES Act funding would be used to help families make their rental and mortgage payments — the two central goals of the group. "We all made efforts to contact as many people as we could, and as a result, we saw a lot of engagement across the state," says Kristin Vinagro, director of communications at Richmond Metropolitan Habitat for Humanity. "Habitat homeowners sent out letters to their representatives, our staff members made calls, and our volunteers and even board members participated in whatever way they could."

Because of the economic downturn, there was the potential to lose funding for the trust fund, a source of capital that helps developers like Habitat affiliates meet the rising cost of construction of affordable housing units. Instead, due in part to the collective advocacy and organizing work of affiliates across the state as well as Habitat Virginia, the fund was not just kept at its fiscal year 2020 funding level of $30 million but was increased to a total investment of $55 million in the construction of affordable housing for fiscal year 2021.

Their efforts to secure emergency funding to help Virginians affected by COVID remain housed during the pandemic were also successful — twice. In June, the state launched a rental and mortgage relief program with $50 million in federal CARES Act dollars. And, in October, when that money was depleted, the statewide Habitat coalition successfully advocated for an additional $12 million for the program.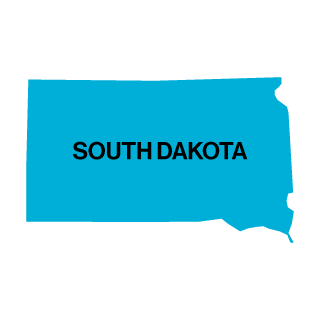 South Dakota
Emergency funding supplies relief
Black Hills Area Habitat for Humanity, in partnership with local housing organizations, successfully advocated for the use of CARES Act funding to help families pay housing expenses during the pandemic.
As a member of Homes for South Dakota — a coalition of 30 nonprofit, public and private entities — Black Hills Area Habitat for Humanity regularly advocates for affordable housing across the state. When COVID hit, that work took on a new urgency.

"The need for safe and stable housing is greater than it's ever been," says Scott Engmann, executive director of Black Hills Habitat. "We knew if we were going to get folks the assistance they needed, we needed to put a request out in front of our elected representatives clearly and quickly." 

In tandem with other members of the coalition, Black Hills Habitat mobilized supporters to raise awareness of this need. Volunteers signed petitions on the importance of housing that were sent to their state representatives. Members of the Black Hills Habitat board of directors wrote letters to contacts in political offices. Engmann and other staff held one-on-one video conference calls with representatives. "Every letter and call are about creating a connection and helping people understand the true need and impact of housing — especially at a time like this," says Engmann.  

The coalition's collective effort paid off in October when Gov. Kristi Noem awarded $10 million from the state's CARES Act funds to help South Dakotans cover housing expenses, including rent and mortgage payments and utility bills. The funding will help families "bridge the gap," says Engmann.

California
Residents unite to improve living conditions, delay rent hikes
As a continuation of their neighborhood revitalization initiative in Fullerton's Woodcrest neighborhood, Habitat for Humanity of Orange County helped residents advocate for improved living conditions and stabilized rent during the economic downturn.
Since 2012, Habitat for Humanity of Orange County has helped empower the residents of Woodcrest, a working-class neighborhood in Fullerton, to advocate for and implement improvements that benefit the entire community, like safety measures, educational opportunities and green spaces. A major focus of their work is the quality and affordability of nearby low-income rental housing.

"The Woodcrest neighborhood itself was the driving force behind concerns for two large apartment complexes," says Sharon Ellis, president and CEO of Habitat Orange County. "The poor living conditions in those units not only affected the families living there but were causing other issues in the community." And so, with support from Habitat Orange County, the resident-led Woodcrest Association engaged in advocacy efforts at the city level that have led to the gradual completion of repairs and improvements to the complex, helping residents remain healthy and safe while sheltering in place.

In late April 2020, the same low-income renters, most of whom had lost some portion of their wages, were given notice that their rent would be increasing on June 1 — the same date that Fullerton's eviction moratorium would expire. Once again, through the Woodcrest Association, residents directed their efforts toward city leaders, reiterating the importance of stable housing, especially now, through calls and letter writing. Their grassroots efforts proved successful. The city council delayed the increase, allowing roughly 250 families to remain in their homes through summer.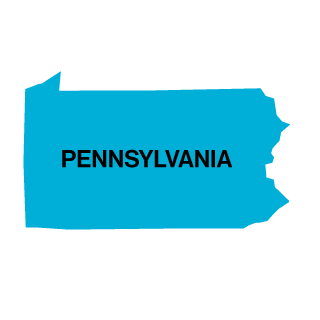 Pennsylvania
Community-wide collaboration propels statewide policy wins
Habitat for Humanity of Montgomery and Delaware Counties harnessed the power of community to help secure rental and mortgage assistance funding and eviction and foreclosure protections for tens of thousands of Pennsylvania families impacted by the pandemic.
Through weekly alerts, Habitat for Humanity of Montgomery and Delaware Counties mobilized local housing advocates to help renters and homeowners maintain the roofs over their heads. "We shared updates and actions to take every week on social media — and people responded," says Rebecca Cain, CEO of Habitat Montgomery and Delaware Counties. "They understood there's no better time to talk to legislators and leaders about the importance of home than when everyone has to be in theirs during this crisis."

It was these efforts — taken in collaboration with health and human service organizations — that helped convince the Pennsylvania legislature and governor to suspend evictions and foreclosures through the end of August 2020. According to the Centers for Disease Control and Prevention, ensuring tenants have space to practice social distancing and comply with stay-at-home orders is vital to reducing the further spread of COVID-19. These advocacy efforts also resulted in $175 million of federal CARES Act funding to be put toward rental and mortgage assistance for low-income families. The fund is estimated to benefit more than 50,000 Pennsylvanians who have been economically impacted by COVID.

"This collaborative advocacy has allowed us to enlarge our outreach and our mission to meet the growing need," says Cain. "By working together, we can make sure we have the right resources — whether it's programming, policy or funding — plugged into the right spots to make the most impact."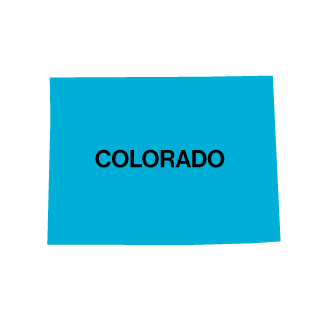 Colorado
Joined partners to garner support, obtain funding for growing housing need
Habitat for Humanity of Metro Denver worked in coalition with other member organizations of the Neighborhood Development Collaborative to raise awareness of COVID-19's impact on residents and the city's existing housing crisis and advocate for support. The group's collective effort helped procure funding for rental relief and mortgage assistance, helping residents safely remain in their shelter during the pandemic.
According to the Colorado Division of Housing, in 2019 roughly 280,000 Colorado households spent 50% or more of their income on housing. With many jobs lost and hours reduced as a result of the pandemic's economic fallout, local experts are worried that number could nearly double — leaving families either too strained to afford other necessities like utilities, health care and groceries, or potentially without a home at all. 

In response, the Neighborhood Development Collaborative has rallied its 15 member organizations, including Habitat for Humanity of Metro Denver, to educate members of city and state governments on the growing need for stable housing at a time when it has become both increasingly difficult and important to access and retain it. To make their case, Habitat Metro Denver and fellow housing affordability advocates of the NDC provided data from their respective programs to help calculate the anticipated need for housing assistance. With evidence in hand, they called and wrote local leaders in support of funding that would help prevent mass evictions and foreclosures across the metro area.

"This real-time information about delinquencies and the affordability gap along with state-wide data helped us make the case for COVID-relief funding," says Maria Sepulveda, vice president of community and government partnerships at Habitat Metro Denver. As a result of their data-driven outreach, the City of Denver approved $6.5 million in mortgage relief and rental assistance for local residents. Habitat Metro Denver and other Habitat offices also teamed up with the overarching Habitat Colorado organization to convince the state legislature to set aside $20 million from CARES Act funding for housing needs, including an eviction legal defense fund and payment assistance.   

"We can't build our way out of this challenge," says Sepulveda of the deepening housing crisis during COVID. "Which is why, especially now, collaborative advocacy efforts are imperative to increasing and preserving the supply of affordable housing."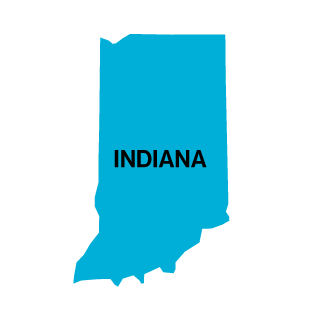 Indiana
Revived mortgage crisis fund for homeowners, established new funding for renters
Habitat Indiana worked with the Indiana Housing and Community Development Authority to reinvest in an existing mortgage assistance fund for Indianans facing COVID-related financial hardship. The success of that effort paved the way for the creation of a similar statewide assistance program for renters.
In 2010, the U.S. Treasury established the Hardest Hit Fund to help the areas of the country most impacted by the mortgage crisis. Indiana was among the 18 states chosen to receive that targeted assistance. "Most of the funding in those states has been spent long before now. But our state had a little bit left and some systems and administrators of the program still in place," explains Gina Leckron, state director of Habitat Indiana. So Habitat Indiana urged the Indiana Housing and Community Development Authority to put that remaining money to work helping families impacted by the latest crisis.

Not only was Habitat Indiana successful in their advocacy efforts to reinstate the Hardest Hit Fund and to rework the cumbersome filing requirements that had prevented many families from receiving the help they needed the first time around, but they also persuaded IHCDA to secure an additional $30 million for the fund. This relatively quick success helped smooth the way for a similar program to assist renters. In coalition with other housing organizations, Habitat Indiana convinced the state to set aside $25 million from state reserves and CARES Act funds to provide economically impacted renters with up to $2,000 to help cover past due and ongoing monthly rent payments or late fees.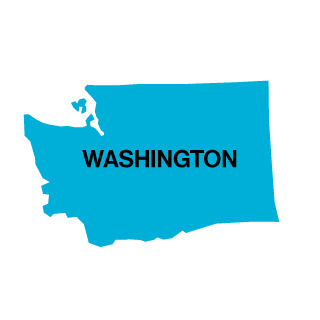 Washington
Helped stabilize homeowners through financial assistance and counseling
Tacoma/Pierce County Habitat for Humanity secured CARES Act funding from their local city and county governments to address the rising insecurity among homeowners in their community as a result of the COVID-19 pandemic.
"I remember how many foreclosures we had with the last recession. Complete city blocks flipped from ownership to rentals owned by big investment firms," says Maureen Fife, CEO of Tacoma/Pierce County Habitat for Humanity. She didn't want to see that happen to hardworking families again. "When families lose their homes, the stability of the neighborhood suffers. Cohesion drops. It affects everyone."

For Fife, the answer lies with advocacy. "It's important for communities to be heard — and advocacy is how we make our elected officials know what we value as a community," she says. Tacoma/Pierce County Habitat worked with the city and county governments to ensure federal CARES Act funding was reserved to help families maintain their housing during the pandemic.

Through their effort, $2 million in mortgage assistance is available to homeowners who have experienced job loss or reduction in wages due to COVID-19. In recognition of their deep engagement with the community over the past 35 years, Tacoma/Pierce County Habitat will help administer the program. County residents can apply for up to three months of assistance, which is sent directly to their loan servicer or mortgage holder. An additional $200,000 in funding was set aside for community partners like Tacoma/Pierce County Habitat to provide foreclosure prevention counseling to residents. Through counseling, partners will help homeowners determine if they can avoid foreclosure through forbearance, loan modifications and mortgage assistance, among other solutions.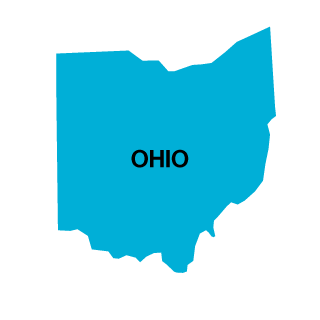 Ohio
Procured funding to help renters remain stably housed during the pandemic
Habitat for Humanity MidOhio, the Affordable Housing Alliance of Central Ohio and the city of Columbus partnered to use supplemental Community Development Block Grants from the CARES Act to help low-income families make rent and stay in their homes.
As a result of the collective work of their 21 members, the Affordable Housing Alliance of Central Ohio has been able to help families tackle their housing needs — even as they navigate a public health crisis. Habitat for Humanity MidOhio President and CEO E.J. Thomas helped found the AHACO after realizing that there is "power in numbers" when it comes to permanently addressing the unmet need for decent and affordable places to live in central Ohio.

Of the $5 million grant the Columbus city government received through the CARES Act, Habitat MidOhio and AHACO was able to put more than half of it — $3.6 million — toward rental assistance for the city's lowest-earning families.

"In helping families cover rent, not only are we helping stabilize them and their communities, but we're keeping the entire housing continuum protected," explains Thomas. The rental assistance acts as a safety net — catching families before they fall into further economic distress and homelessness. "Plus, by helping them stay home, we can help them stay healthy — which is most important of all."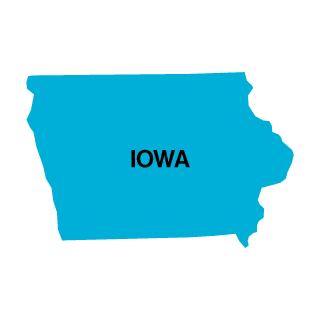 Iowa
Extended protection for families at risk of eviction or foreclosure
Habitat Iowa successfully advocated for the funding of both the State Housing Trust Fund as well as eviction and foreclosure prevention measures to ensure that Iowans continue to not only have access to shelter but can sustain it.
Since March, Habitat for Humanity of Iowa's advocacy committee has been working with state leaders to help Iowans weather the pandemic. Over teleconferences and email, the committee has convinced state leaders of the importance of housing in keeping families stable and healthy.

As a result of the committee's outreach to legislators, the state will continue to fund the State Housing Trust Fund — a program that incentivizes the development of affordable housing. Through their outreach to the governor, Iowa became one of the few states where unrestricted funding from the CARES Act was designated to help families stay in their homes. Through the creation of the Eviction and Foreclosure Prevention Program, renters and homeowners who have been economically impacted by COVID-19 can receive CARES Act funds to help cover housing payments.

"It's hard for families now, but once those federal stimulus programs go away, that's when we're really going to see the housing crisis hit across the country," says Lisa Houser, executive director of Habitat Iowa. "So, we're happy that our governor has proactively put this program in place so that we're prepared when it hits Iowa."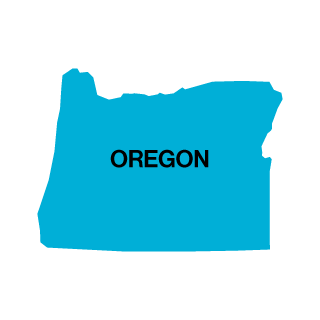 Oregon
Secured emergency funding for homeowners
Habitat Oregon successfully led efforts to extend state and federal emergency relief for thousands of homeowners in the state affected by the coronavirus.
In late March 2020, when the impact of statewide shutdowns began to take effect, Habitat Oregon successfully led efforts lobbying the governor's office to secure statewide access to the Federal Small Business Administration disaster relief programs, including the Economic Injury Disaster Loan. Access to these loans helped thousands of homeowners and small businesses in Oregon stay afloat during the early economic shocks of the coronavirus pandemic.

Another important advocacy win for Oregon came with their successful effort to extend federal funding for the Oregon Homeownership Stabilization Initiative, created during the Great Recession to help cover mortgage holder's payments in arrears. Before COVID-19, the state was winding down the program since federal funding would be lost. However, Oregon Housing and Community Services leaned in with other affordable homeownership advocates to win a portion of the program's and Habitat Oregon leftover federal funding. In June, with the help of Habitat Oregon and other housing advocates, the Oregon state legislature set aside $25 million in federal Coronavirus relief  funds for the OHSI. This funding is expected to assist 5,000 Oregon households, helping them to maintain stable homeownership during the COVID-19 pandemic.

Massachusetts 
Parents' advocacy results in learning resources for students
Central Berkshire Habitat for Humanity's Neighborhood Revitalization initiative has helped train and empower community members to advocate for the tools and attention students need to excel during COVID-19.
Habitat's neighborhood revitalization work is a collaborative approach aimed at improving the quality of life for all residents in neighborhoods across the U.S. Throughout the pandemic, Central Berkshire Habitat for Humanity has continued their investment in this work, helping connect residents and institutions for the purpose of revitalizing their shared hometown.

As a member of Berkshire Bridges, a citywide coalition of residents and organizations committed to helping both their neighbors and neighborhoods reach their potential through sustainable policy and programmatic solutions, Central Berkshire Habitat facilitates regular community forums where residents raise concerns and discuss areas of opportunity for their city. The socially distant meetings are held in both Spanish and English. "It was at that meeting that the Spanish-speaking community identified their biggest needs at that time, which was their ability to communicate with the schools," says Dubois Thomas, Central Berkshire Habitat's neighborhood revitalization director.

Their concerns prompted a series of meetings with the city's public school board. As a direct result, the board created two permanent translator positions for the school district that will help make school resources more accessible, both during and after the pandemic. The parents' consistent advocacy also resulted in additional support for Spanish-speaking students as they navigate the hybrid learning model that the city has adopted. Although hybrid approaches might help reduce the spread of COVID-19 by splitting time between online learning and the classroom, without equitable support the set-up often leaves behind families living in poverty — contributing to worsening inequality. Part of the solution now allows Spanish-speaking students more in-person learning so they have access to the resources they need to progress. These are only the first in what the advocates hope will be a series of ongoing improvements to how the local government and school system serves its residents, Thomas says.

Already, the community is seeing the impact of their effort. "Not only are students seeing the improvement in their schoolwork and feeling empowered, but their parents are, too," says Thomas. "A year ago, [these families] wouldn't have felt they had the ability to even interact with the school system. Their overall leadership capacity has grown immensely — and they feel a world of difference in the fact that the schools and their city are listening to them."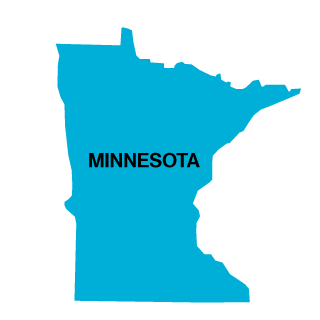 Minnesota
Activating advocates virtually for housing funds
Habitat for Humanity Twin Cities quickly made their annual lobbying day happen online, and ended up with a record number of participants working to secure emergency housing funding.
In response to the economic fallout from the coronavirus, Habitat for Humanity Twin Cities began working tirelessly to lobby for increased funding for the Family Homeless Prevention and Assistance Program, which provides emergency housing assistance funds that can be used for rent, mortgage or utility payments. They also pushed to make housing infrastructure bonds a priority in the package to help fund affordable housing developments and boost the economy.

Their annual Hill Day couldn't go on in light of social distancing requirements — but that didn't stop them. Habitat Twin Cities, in partnership with Habitat Minnesota and other affiliates in the state, built a Virtual Hill Day landing page in the span of a single afternoon. They provided customized materials, easy-to-use resources on virtual lobbying, media outlines and talking points. The team hosted its first-ever Twitterstorm to boost social media engagement with lawmakers. The event was seamless, and moreover they had a record number of participants — a 39% increase from last year's Hill Day, with a greater statewide reach!
Hard-fought housing assistance program stabilizes hardest-hit households 
Through persistent advocacy, Habitat for Humanity of Minnesota worked in coalition with state housing organizations to successfully secure $100 million for a statewide program to maintain housing stability for both renters and homeowners who have been economically impacted by the coronavirus pandemic.
As a statewide organization, Habitat for Humanity of Minnesota monitors what hardships Minnesotans are facing when trying to secure and maintain decent housing and fights for solutions that can systematically address them across the state — most often in the form of public policy. When COVID-19 hit, the team immediately began advocating in partnership with the Minnesota Homeownership Center for legislation to help families brace for the resulting widespread economic fallout.

In the course of their letter-writing and phone call campaign to raise attention to the issue, Habitat Minnesota contacted Gov. Tim Walz and Minnesota Housing Commissioner Jennifer Ho for assistance. They hoped the two could help convince the state legislature to increase the appropriations for an existing renter assistance program. But noting the worsening gridlock and the growing need, Gov. Walz and Commissioner Ho instead were convinced to act themselves, allocating $100 million from the state's CARES Act funding toward the creation of a new program that would go further by protecting homeowners as well as renters, on top of offering utility assistance to those who qualified. 

Named one of the grant administrators, Habitat Minnesota has helped oversee the application process since the program's launch in late August. In the first three months alone, close to $70 million in rental, mortgage and utility assistance for households has already been allocated — showing a clear and overdue need for support. "We're grateful for this investment that will help stabilize families who are struggling through no fault of their own," says Cristen Incitti, president and CEO of Habitat Minnesota. "But we know work is not done. The housing crisis is worsening. It's everywhere, it's visible. And Habitat Minnesota will continue to advocate to make sure we get assistance in the hands of the households who need it."
Sign up for advocacy updates
Get email updates on the Cost of Home campaign and how you can get involved.