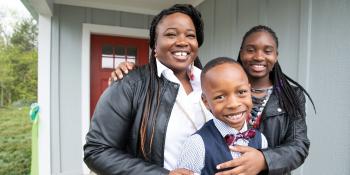 Why they matter: Housing counseling and education programs
Housing counseling and education programs can be funded by state and local governments and are frequently facilitated by nonprofit organizations such as Habitat.  
How does housing counseling work? 
Housing counseling provides individualized, one-on-one support for prospective or current homeowners. Counselors can assist homebuyers with a variety of issues, such as finding a home, selecting an appropriate mortgage product and resolving credit issues. Counselors can also help current homeowners navigate the obligations of homeownership and help homeowners at risk of foreclosure to keep their home, such as by assisting them in applying for a loan modification. Housing counseling is typically offered in person or over the phone. 
What are homeownership education programs? 
Homeownership education programs are usually delivered in a group setting, either in person or online. Programs are geared to both homebuyers and homeowners. Prospective homebuyers are guided to decide if homeownership is a good fit for them. Classes teach about the purchase process and cover topics like credit, home budgeting, selecting a property and financing it. Existing homeowners may also participate in educational seminars to learn about the financial obligations of homeownership, home maintenance and community involvement, and how to avoid delinquency and foreclosure. 
What are the benefits of housing counseling and education? 
Programs help to improve financial literacy, expand homeownership opportunities, grow access to affordable housing and preserve homeownership in communities of need.  
They also assist prospective homebuyers to determine if they are ready for homeownership and can assist participants with access to safe and affordable mortgage products. 
Homeowners who participate in pre-purchase education are less likely to become 90 days delinquent on their mortgages in the first two years of their loan. Post-purchase education classes assist homeowners with refinancing their mortgages and avoiding high-cost loans. 
The U.S. Department of Housing and Urban Development Office of Housing Counseling supports these programs by outlining standards and curricula that certified housing counseling agencies must follow. 
Local nonprofits that provide housing counseling can become HUD-certified, although it's not required. About 2,000 HUD-certified housing counseling agencies across the country have helped more than 1 million households per year and have prevented more than 200,000 foreclosures. 
Disparate opportunities and access to financial resources for people of color contribute to a significant homeownership gap in the U.S. Expanding resources for housing counseling and education programs can help address this gap by providing participants with the opportunity to develop the skills needed to reach financial goals, increase savings, and secure financial stability and homeownership.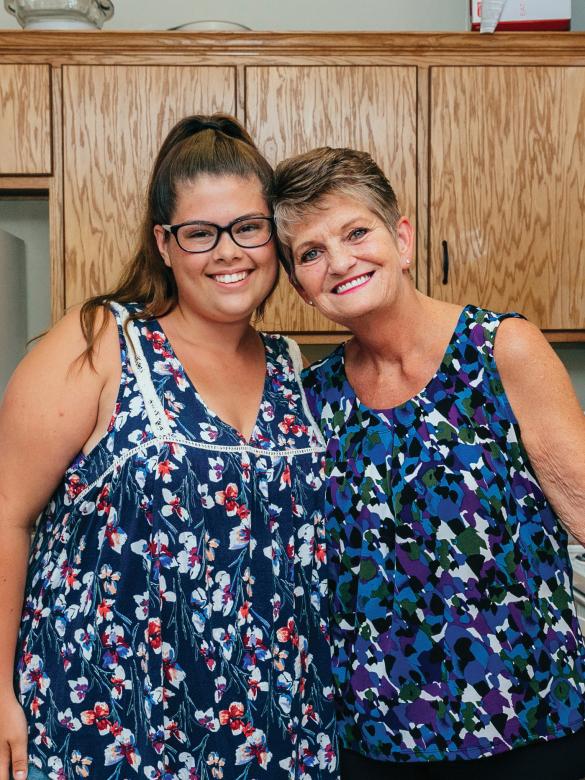 Habitat in action
Education is an important step in setting families up for financial success and helping them become homeowners. That's why Austin Habitat offers a variety of counseling and education programs open to all area families. Austin Habitat's housing counselors provide assistance to both prospective and current homeowners. Community members work with a Habitat counselor to better understand the purchase process and the financial requirements of homeownership. Austin Habitat partners with the Financial Planning Association of Austin and the Foundation for Financial Planning to provide free financial counseling to help clients better understand their finances and plan for their futures.
Things to keep in mind  
Homeownership counseling and education courses are commonly required for those participating in local, state and federal homeownership programs or down payment assistance programs. 
Online, over-the-phone and in-person programs have proved to be equally effective, meaning these activities should be structured in a way that ensures they are accessible and are tailored to meet participants' needs. 
Research shows that pre-purchase counseling and education are more effective for the people who receive it early in the homebuying process. Homeowners who receive foreclosure prevention counseling in the early stages of delinquency also generally have better outcomes compared with those who receive assistance when they are further behind. 
When local or state housing programs require the completion of homeowner education or counseling courses, they should consider also providing funding to the organizations that put on these training sessions. 
Nonprofit organizations that become certified HUD housing counselors are eligible to receive support and grants from HUD for their programs. 
Increased funding for homeowner education and housing counseling programs has a direct, positive impact on the number of prospective homebuyers and current homeowners that the organizations administering these programs are able to serve.