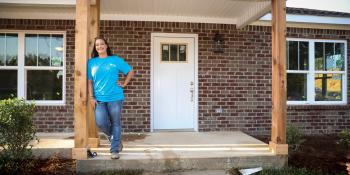 Why they matter: Housing trust funds
Having a stable, flexible source of funding can be a critical advantage for communities looking to address the home affordability needs across the housing continuum. 
Housing trust funds offer this advantage. They can be established at the city, county and state levels, which makes it easier for localities to prioritize housing investments and programs. Housing trust funds typically have dedicated sources of funding, such as taxes or fees, and thus provide more predictability and stability than relying on general appropriations. 
Housing trust funds at a glance 
These types of programs can be structured to address the demands of various housing markets. Programs can operate in both large and small communities, whether rural or urban, and administered funds can take many forms, including grants, loans, lines of credit and rental assistance.
Housing trust funds can meet different types of housing needs by:
Supporting specific populations.
Providing accessibility for people with disabilities and the elderly.
Supporting the development of affordable rental and homeowners' units.
Housing trust funds can be used to support activities such as:    
New construction.
Home preservation.    
Emergency repairs. 
Property acquisition. 
Nonprofit capacity building. 
Did you know? 
There are more than 800 city, county and state housing trust funds operating across 48 states and the District of Columbia. 
Housing trust funds can help improve equity 
As housing costs increase, it is harder for low- and moderate-income families — particularly households of color — to access safe and affordable homes. A lack of dedicated resources for the development of affordable homes can further exacerbate these challenges. Housing trust funds are designed to provide dedicated resources to flexibly meet a variety of housing needs and can be a key tool in increasing housing equity.