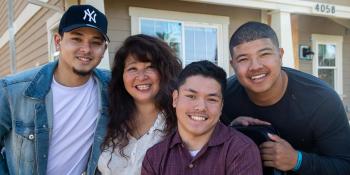 Why they matter: Local and state zoning reforms
Zoning and land use policies can be an important tool to ensure affordability in communities. Drawn-out review processes and expensive permitting processes can increase development costs and prevent the construction of new, affordable homes.  
What are local and state zoning requirements? 
Most jurisdictions have zoning policies or ordinances that indicate where residential and commercial buildings can be located, and in what form. Land use regulations play an important role in our communities, and state and local governments need to ensure that these guidelines are informed by the needs of community residents. Overly restrictive zoning regulations and high permitting fees make it challenging for Habitat and other homebuilders to develop affordable homes that support the type of safe, healthy and connected communities everyone deserves. 
How do local and state zoning policies work? 
Depending on how a zoning ordinance is designed, a locality may permit a range of housing types throughout communities, ensuring that there are affordable options within well-resourced communities, with access to good schools, jobs and health care. Zoning designations can also isolate affordable homes in more at-risk areas, such as neighborhoods with greater exposure to health hazards and unsafe streets. 
How can localities implement more inclusive and affordable zoning policies? 
Localities can update their zoning codes in various ways to reduce development costs and encourage home affordability across a wider landscape. 
What's the impact?
Too large requirements for home and lot size, which prevent homebuilders from developing more modest, single-family houses and drive up land costs. 
Overly restrictive regulations on the types of housing allowed in communities put ownership of lower-cost homes out of reach. 
Along corridors and other areas that support apartments or condominiums, certain height and density restrictions can prevent the development of affordable and space-efficient homes. 
Overly restrictive zoning ordinances that leave too little land for development drive up housing costs because of a scarcity of affordable, buildable lots. 
Drawn-out, discretionary approval processes increase capital costs, soft costs and development timelines. 
Outdated, high parking requirements add considerably to the cost of homes in multiunit buildings because they require additional land or expensive construction of underground parking. 
Reduce minimum requirements for home and lot sizes to enable the development of modest homes. 
Expand the types of housing that are permitted in localities to include accessory dwelling units, duplexes, triplexes, apartments, condominiums and manufactured homes. 
Re-examine height and density limitations that prevent affordable apartment and condominium communities. 
Reduce permitting fees for affordable housing initiatives, enabling and encouraging developers to provide lower-cost homes for rent or sale. 
Streamline the approvals process by setting maximum timetables for permitting decisions and allowing administrative approvals for compliant projects. 
Allow homes to be built in more types of places, such as obsolete office parks and unused parking lots. 
Encourage localities to consider all residents' needs in their design requirements. 
Prohibit localities from excluding certain types of affordable housing in their development plans. 
Offer more flexible zoning to affordable home providers and others agreeing to price their homes more affordably. 
Create overarching planning guidelines that each municipality would incorporate into their general plan and zoning code. 
Establish standards that simplify approvals processes for housing developments that meet minimum affordability standards. 
Issue remains at the local level.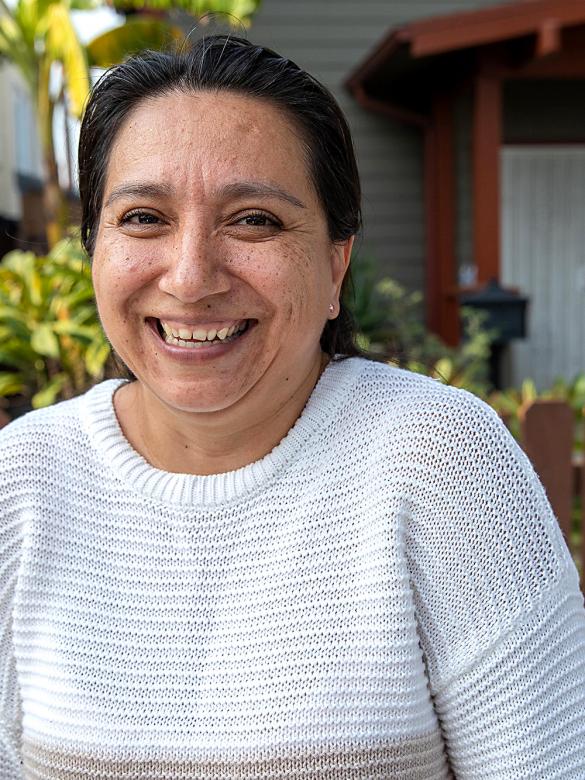 Habitat in action 
When states and localities address overly restrictive zoning through reforms, the results can be transformative for neighborhoods across the country. Zoning changes can help communities bring down the cost of building and stimulate the production and preservation of affordable housing. For example, the booming tech industry has had a major impact on the housing market in Austin, Texas. With more people competing for a limited number of homes, the City of Austin was forced to take action. In 2019, Austin Habitat and coalition partners successfully urged the City Council to pass the Affordability Unlocked legislation that eases zoning restrictions for new housing developments as long as they meet certain affordability requirements. 
Things to keep in mind with zoning rules 
Historically, many states and localities used zoning to enforce racial segregation. Today, restrictive zoning policies continue to prevent working-class people of color from accessing affordable housing in communities with sound infrastructure, health care and schools. To ensure new zoning policies serve as a tool for advancing health, vibrancy and quality of life, they must be implemented with the needs of all residents in mind. 
Transit corridors and commercial districts with excess surface parking can be great settings for growing height and development intensity, mixed-use development and lower parking requirements. 
Running pilot programs for major, jurisdiction wide zoning changes in targeted districts can be a useful strategy to assess the likelihood of both predicted and unforeseen outcomes. 
Achieve a better balance among community voices by incorporating their feedback and preferences before the development of the zoning ordinance itself. This process should help reduce the amount of subjective, public review on the back end.