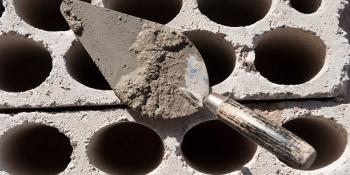 Product Donations
Europe, Middle East and Africa
Product donations are a great way to support Habitat in line with your business and an amazing opportunity to use your products for a practical and socially responsible activity. It is also a good way to introduce your products to a new potential market group in an area of planned business expansion.
Product donations can range from insulation material to innovative design consultancy, pro bono media coverage to corporate advocacy. We accept all products that will benefit the families in their new home such as building materials, tools, and safety equipment.
Examples of donated building materials:
 Bricks | Doors | Timber | Windows | Cement | Flooring goods | Plywood | Laminates |  Drywall | Electrical Components |  Shingles | Finishing Materials |  Tiles | Paint | Fiberglass
Other types of product donation:
Innovative design consultancy
Financial education training for families
Pro-bono media coverage
Appliances
Corporate advocacy
Gifts from Habitat's partners have included everything from paint for the exterior of the home, appliances for the interior of the home, and financial education training for the future of the new homeowners. Keep in mind that Habitat cannot secure transportation of donated products. There are many other ways a corporate or foundation partner can support Habitat.
Other ways to support Habitat:
For more information or to start a partnership, please contact:
Heather Alner
Manager Corporate Engagement
Habitat for Humanity
Europe, Middle East and Africa
Zochova 6-8
811 03 Bratislava, Slovakia
Direct: +421 2 336 690 23
General: +421 2 336 690 00
Fax: +421 2 524 970 73
Email: [email protected]