Accelerating Start-ups in Affordable Housing in Kenya
Nairobi, Kenya, June 2019 – Five Kenyan start-ups (A-Homes, Gjenge, ManPro, Mycotile and The VLage) and two scale-ups (Corec and MaliJKodi) that are working to provide affordable housing solutions have been selected to start investment negotiations to scale up their business.
All the companies are graduates from the first cohort of the Habitat for Humanity's ShelterTech Accelerator program that has been running in Kenya from August 2018 to May 2019. Each company stands a chance to raise up to $50,000 investment. Investors to support the selected businesses include Habitat's Terwilliger Center for Innovation in Shelter, Pangea Accelerator, through its Oslo Investor Program and local investment companies including Viktoria Ventures.
Habitat's ShelterTech Accelerator program, designed and implemented by its Terwilliger Center for Innovation in Shelter, aims to facilitate housing markets to meet the needs of the low-income households. It seeks to identify, nurture and accelerate start-ups and growth-stage companies that bring shelter products and services to the low-income household market. In Kenya, it was implemented by BDO East Africa in collaboration with Pangea Accelerator, a platform connecting African start-ups with local and international investment and expertise. Habitat's Terwilliger Center has implemented similar ShelterTech accelerators in Mexico and India, also supported by funding from the IKEA Foundation and Hilti Foundation.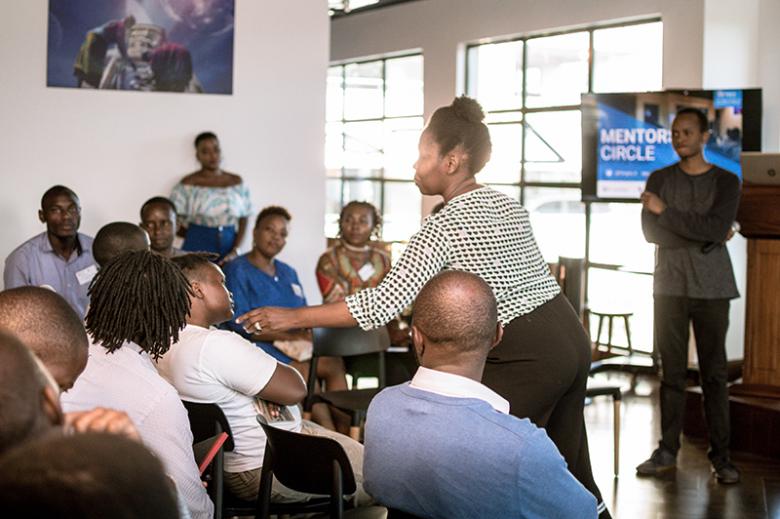 In Kenya, more than 90 start-ups and growth-stage companies submitted initial applications to the program. Out of these, 30 were selected to undergo an intensive six-month business mentoring and coaching, which entailed intensive advisory and consulting to redefine their business models and set priorities and road maps for business growth. Only 15 of these companies made it into the final round at the end of May, when companies pitched their business development ideas to investors. 
Access to adequate housing for low-income households is a critical development issue facing many countries around the globe. Kenya, where housing is recognized in the constitution as a basic human right, is no exception. According to the Centre for Affordable Housing Finance Africa, Kenya has a shortfall of 2 million adequate houses. Approximately 61 percent of Kenyans live in temporary shelter or extremely low quality housing.
"In Kenya, the ShelterTech Accelerator is important as it will contribute to the government's affordable housing pillar that aims to deliver on least 500,000 affordable homes," says Jane Otima, Habitat for Humanity's Associate Director for Market Systems and Entrepreneurship.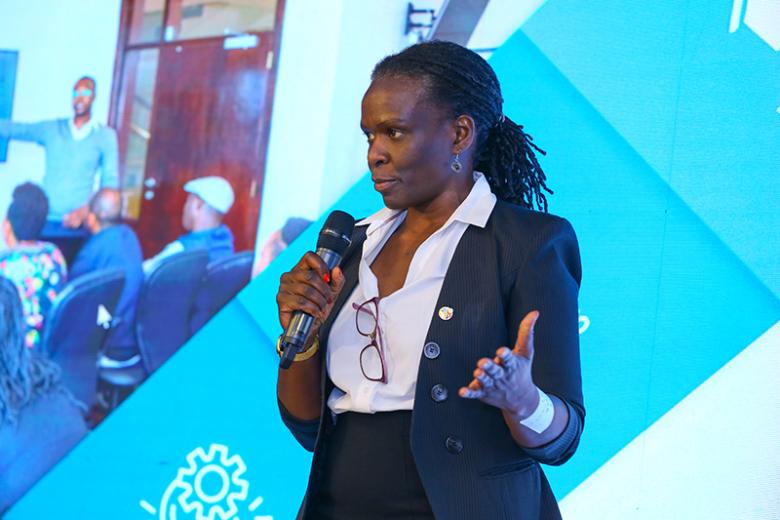 Dr. Bitange Ndemo, former Permanent Secretary of the Ministry of Information and Communications Technology, who attended the final round of the ShelterTech Accelerator in Kenya, talked about the need to keep supporting initiatives that produce innovative solutions for the African market. He noted that it was the time to drive the fourth industrial revolution in Africa and position accelerator programs to further support and ultimately produce more innovation for the continent.
Jonas Tesfu, CEO of Pangea Accelerator, highlighted the need to keep supporting businesses, especially aligning policy to improve entrepreneurial environment in Kenya. Habitat for Humanity's Terwilliger Center for Innovation in Shelter views the ShelterTech Accelerator as an efficient and structured mechanism aimed at building a strong entrepreneurial ecosystem in the still nascent affordable housing space.
To learn more about Habitat's Terwilliger Center, visit habitat.org/tcis.
About Habitat for Humanity
Driven by the vision that everyone deserves a decent place to live, Habitat for Humanity began in 1976 as a grassroots effort. The housing organization has since grown to become a leading global charity working in more than 70 countries. Habitat for Humanity works in partnership with families and individuals in need of a hand-up to build or improve a place they can call home. Learn more at habitat.org/emea or follow @HabitatEMEA.