Habitat for Humanity's ShelterTech reveals the 10 startups joining its sub-Saharan Africa accelerator
Startups will be part of a selected portfolio of over 70 ventures globally who are tackling the housing crisis through market-based solutions
NAIROBI (Aug. 30, 2022) – Habitat for Humanity's Terwilliger Center for Innovation in Shelter revealed today the 10 startups and scaleups joining its ShelterTech sub-Saharan Africa accelerator. With ventures focusing in areas from construction materials to online marketplaces, each will receive US$10,000 in catalytic funds and will go through a six-month program, where they will refine their business and build capacity to scale operations and better meet the shelter needs of low-income families in the region.
With 60% of urban households in Africa – equivalent to 238 million people – living in informal settlements, housing plays a key role in boosting economic development and social wellbeing. As the world's leading platform for affordable housing innovation, ShelterTech connects cutting-edge innovations with private sector players, investors and other stakeholders to help address the regional deficit for affordable and quality housing products and services.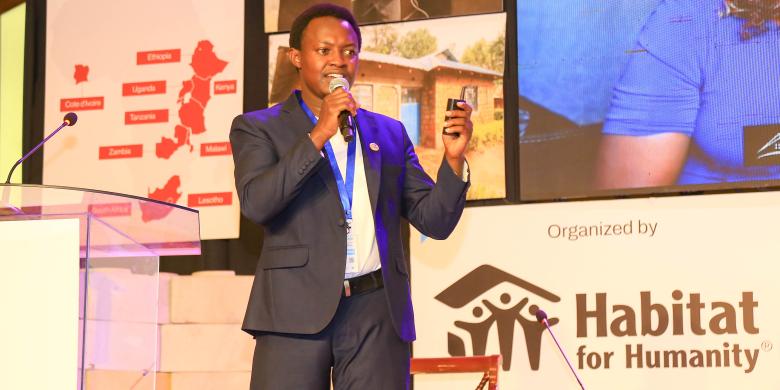 The following companies are part of ShelterTech's sub-Saharan Africa cohort:
"We are thrilled to partner with the next generation of changemakers in the housing sector, and to help them further develop and grow their technologies," said Maurice Makoloo, Habitat for Humanity's Africa vice president. "By enabling startups to experience firsthand the immense opportunities that exist in the affordable housing sector and work alongside industry leaders, they will be exceptionally positioned to provide the innovations that the market needs, so that families can improve the places they call home," he added.
This is the second accelerator by Habitat for Humanity in Africa, following a Kenya-focused program in 2018. ShelterTech is supported by the Hilti Foundation, Autodesk Foundation, Dow, the Keith V. Kiernan Foundation, the Dotson Family Fund and the J. Ronald Terwilliger Foundation. Plug and Play will help lead the delivery of the program. 
"The caliber of applicants was very high. Selecting the top 10 was a tall order," said Johann Baar, member of ShelterTech's selection committee and director of affordable housing and technology at the Hilti Foundation. "It is rewarding to see the startups grow and expand the platform as it brings in new mentors, investors and partners to realize existing opportunities in the affordable housing space," he added. Those interested in learning more about ShelterTech's upcoming events and joining the ecosystem can visit habitat.org/sheltertech.
Note to editors
To set up interviews, receive photos or further information, please contact Caroline Nyamamu at [email protected] or +254 722772370.
About Habitat's Terwilliger Center for Innovation in Shelter
The Terwilliger Center for Innovation in Shelter, a unit of Habitat for Humanity International, works with housing market systems by supporting local firms and expanding innovative and client-responsive services, products and financing so that households can improve their shelter more effectively and efficiently. The ultimate goal of the Terwilliger Center's market systems program is to make housing markets work more effectively for people in need of decent, affordable shelter, thereby improving the quality of life for low-income households. To learn more, visit habitat.org/tcis.
About Habitat for Humanity
Driven by the vision that everyone needs a decent place to live, Habitat for Humanity found its earliest inspirations as a grassroots movement on an interracial community farm in South Georgia. Since its founding in 1976, the Christian housing organization has grown to become a leading global nonprofit working in local communities across all 50 states in the U.S. and in more than 70 countries. Families and individuals in need of a hand up partner with Habitat for Humanity to build or improve a place they can call home. Habitat homeowners help build their own homes alongside volunteers and pay an affordable mortgage. Through financial support, volunteering or adding a voice to support affordable housing, everyone can help families achieve the strength, stability and self-reliance they need to build better lives for themselves. Through shelter, we empower. To learn more, visit habitat.org.