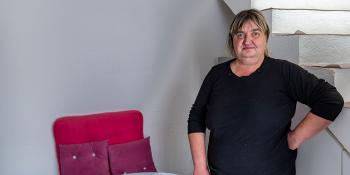 New partnership to advance housing microfinance solutions to the energy transition in Bosnia and Herzegovina
Bratislava (February 2, 2023) – Habitat for Humanity International has signed a memorandum of understanding with the Association of Microfinance organizations in Bosnia and Herzegovina, or AMFI B&H, to advance housing finance solutions and engage households in support of the energy transition and climate change mitigation in Bosnia and Herzegovina. This agreement between the two nonprofit organizations is the first to focus on households as key stakeholders in achieving the Green Agenda for the Western Balkans and microfinance institutions as their primary financial service providers.
Bosnia and Herzegovina has committed to joining the European Union in the race to climate neutrality by 2050, but the country still derives the majority of its energy supplies from coal and oil. Although interest in renewable sources of energy has increased in recent years, most industrial-level solutions are still in the early stages of development and household solutions have been largely overlooked. Households' access to finance and information on their role in the energy transition remains impediment to the successful and timely implementation of the Green Agenda.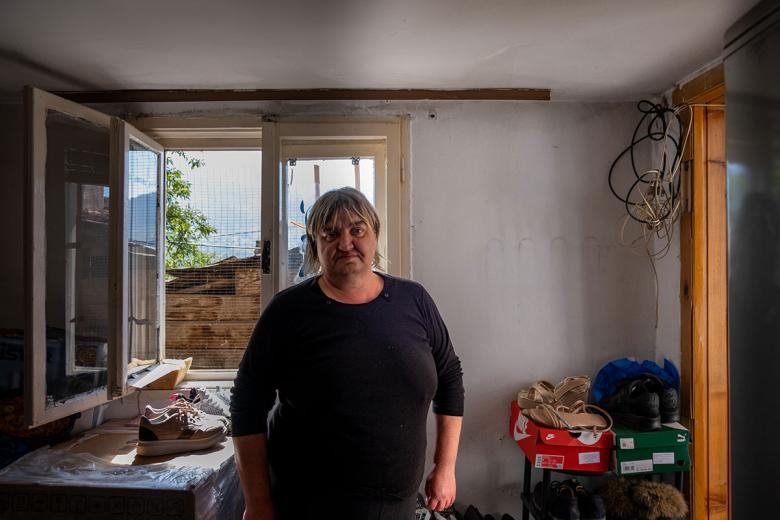 This partnership will focus on building internal capacity and influencing the AMFI B&H's members – leading microfinance services providers – to advance affordable housing finance solutions and consumer education to support climate change adaptation and mitigation. It will enable access to finance to over 80,000 low-income households within the next three years and encourage families to become active participants in the country's energy transition.  
"This project will bring the country's microfinance sector together to explore opportunities that advance financial solutions to support climate mitigation and adaptation, through the lens of the affordable housing. Through this, we hope to bridge the knowledge and information gap between households, financial institutions and regulators to bring greater engagement with, and progress towards, the country's race to climate neutrality by 2050. For over a decade, AMFI B&H's members have been facilitating energy efficiency projects for low-income households – experience that we will build on through this new partnership. We are eager to partner with like-minded institutions, such as Habitat for Humanity, to add value in such a strategically important process ahead," said Elma Zukic, chief executive officer of AMFI B&H.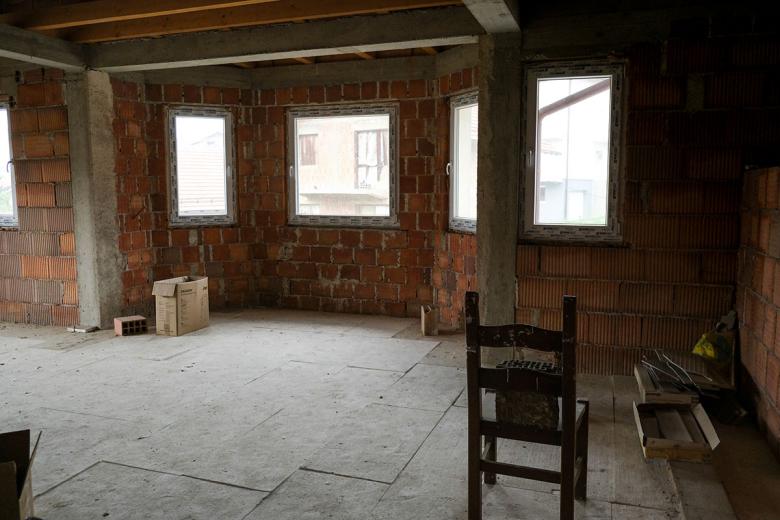 Habitat for Humanity International will support AMFI B&H in organizing workshops to bring together key stakeholders and engage the housing microfinance sector in the ongoing climate response. In addition, the partners will develop educational materials that raise households' awareness of the energy transition and teach them steps they can undertake to improve their home's climate resiliency.
"Habitat for Humanity International empowers individuals and communities to overcome the chronic lack of decent housing through solutions that make adequate housing accessible and affordable. The signing of this MoU marks a significant milestone in our drive towards decent and affordable housing for all. Together with AMFI B&H, we are committed to improving the housing quality in the region, encouraging low-income families to take an active role in energy transition, and supporting the financial sector in tailoring affordable financial solutions," said Rick Hathaway, vice president of Europe and the Middle East at Habitat for Humanity International.
Bosnia and Herzegovina's current energy usage leaves much room for improvement, particularly in the residential sector, which is responsible for the highest share of the country's total final energy consumption. Currently, Bosnia and Herzegovina consumes five times more energy per unit of Gross Domestic Product than European Union countries, and two and a half times more than the world average. Household-level renewable energy self-production and use are limited due to several factors, including a lack of proper regulations and technical solutions, preconditions for households' active participation in the energy transition.
About AMFI B&H
The association of microfinance organizations in Bosnia and Herzegovina (AMFI B&H) is a non-governmental and non-profit organization aiming to represent its members' interests established in 2000. The vision of AMFI B&H is to establish a strong and recognizable network of microcredit institutions in the country that will enable cooperation among members and use synergies, promote professionalism and transparency in the sector in BiH and Southeast Europe, and represent the common interests of members with other stakeholders, as well as facilitating support and encouraging cooperation towards a common goal in the fight against social and economic exclusion, and strengthening confidence in a financial system that works for people, communities and the planet in a fair, responsible and sustainable way. 17 out of 27 registered microfinance organizations in B&H are AMFI members. AMFI B&H members cover 90% of the microfinance market. With a portfolio of EUR 460 million, it serves over 233,000 active clients in the country with a population of around 3 million. For more details, visit http://www.amfi.ba.
About Habitat for Humanity International
Driven by the vision that everyone needs a decent place to live, Habitat for Humanity began in 1976 as a grassroots effort and has since grown to become a leading global nonprofit housing organization working in more than 70 countries, including 4 out of 6 Western Balkans countries. Through financial support, volunteering, or adding a voice to support affordable housing, everyone can help families achieve the strength, stability, and self-reliance they need to build better lives. To learn more, donate, or volunteer, visit www.habitat.org/emea 
About Habitat's Terwilliger Center for Innovation in Shelter
The Terwilliger Center for Innovation in Shelter, a Habitat for Humanity International unit, works with housing market systems by supporting local firms and expanding innovative and client-responsive services, products and financing so that households can improve their shelter more effectively and efficiently. The ultimate goal of the Terwilliger Center's market systems program is to make housing markets work more effectively for people needing decent, affordable shelter, thereby improving the quality of life for low-income households. To learn more, visit habitat.org/tcis.