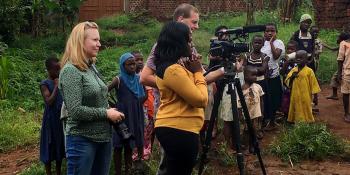 Habitat for Humanity in the News
Year 2018
Good news about improving access to housing for low-income individuals, introducing innovative affordable housing products, impact of housing microfinance in Africa and more:
Building and  Decor, 2018: Housing Africa's urban dwellers
With the rapid expansion of cities in Africa, the challenge is for urban planning to include affordable housing solutions as well as provisions for sufficient clean water, electricity and sanitation.
Financial Times, Nov 2018 - Jan 2019: Seasonal Appeal for Habitat for Humanity
The Financial Times has chosen Habitat for Humanity as its 2018/19 seasonal appeal charity partner. We are really excited to work with Financial Times journalists and tell stories that demonstrate the global scale of the housing crisis.
next billion, Oct 31, 2018: Report: Habitat for Humanity finds Housing Microfinance helps improve living conditions in Kenya
A new report from Habitat for Humanity's Terwilliger Center for Innovation in Shelter shows that low-income people in Kenya who obtain innovative microfinance loans to improve their housing also experience a significant increase in their quality of life.
Bizcommunity, Oct 25, 2018: Habitat for Humanity addresses Africa's unique housing challenges at local leadership conference
Land tenure, access to affordable housing finance, and cost-effective construction methods and materials are some of the unique African issues that need solutions. Habitat for Humanity hosted a leadership conference in South Africa to discuss how to overcome these challenges.
Africa News, Oct 11, 2018: ShelterTech Accelerator comes to Kenya
The program is making its Africa debut in Kenya, joining previous successful implementation in Mexico and current implementation in India. From November 2018 until May 2019, it will work on improving access to quality housing for low-income households.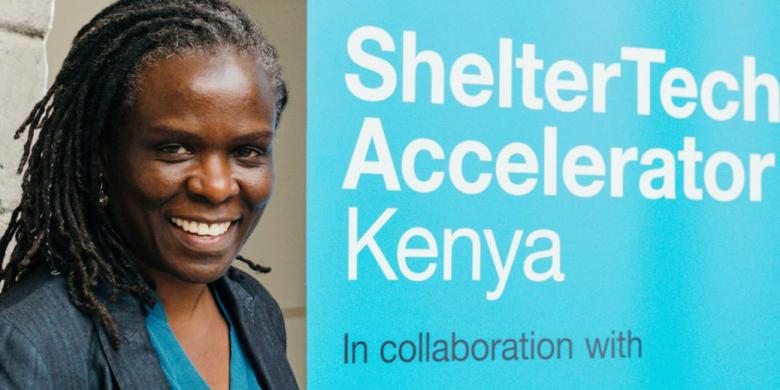 ESPN, Aug 3, 2018: NBA stars building homes at Habitat for Humanity
"The NBA does care, and many of the guys in the NBA come from poor circumstances, they understand these circumstances very well, so being able to do something to give back to the community makes us feel better."
ONE, Jul 25, 2018: How the BUILD Act can help families build homes in developing countries
The MicroBuild Fund is the first housing-focused microfinance investment vehicle dedicated to helping low-income families. The fund lends to microfinance institutions, which provide small loans to families to build and improve safe, decent, and durable homes as their finances allow.
Reuters, Jul 12, 2018: Microfinance could help African cities solve housing crisis: experts
About 40 percent of Africa's one billion people already live in towns and cities and the World Bank predicts the urban population will double over the next 25 years, putting huge pressure on housing. Microfinance could help to solve the housing crisis.
Place, Jul 12, 2018: Microfinance - a silver bullet to help African cities solve their housing crisis?
"It could take up to two generations for people to build their home incrementally if they don't have financing. Small loans with short repayment terms make it possible for people to complete the process more quickly."  told Sandra Prieto, Habitat for Humanity, to the Thomson Reuters Foundation on the sidelines of a housing conference in the Ugandan capital Kampala.
The Huffington Post, Jul 11, 2018: The Netherlands Plans To Build World's First Habitable 3D-Printed Concrete Homes
"3D printing, innovative construction materials like earth bricks in Africa, and a lot of innovation around bamboo construction in Asia are welcome technological breakthroughs, and making construction cheaper and more uniform is definitely a good step," said Katerina Bezgachina, Habitat for Humanity. "But unfortunately constructing houses isn't only about building cheaper and faster. You need permits, access to land and [to overcome] administrative hurdles and corruption."
Emirates News Agency, Jul 3, 2018: OFID, Habitat for Humanity International sign agreement to boost living conditions in Monrovia
The OPEC Fund for International Development, OFID, has signed a grant agreement with Habitat for Humanity International to support a project aimed at improving living conditions for slum dwellers on Peace Island, Greater Monrovia, Liberia.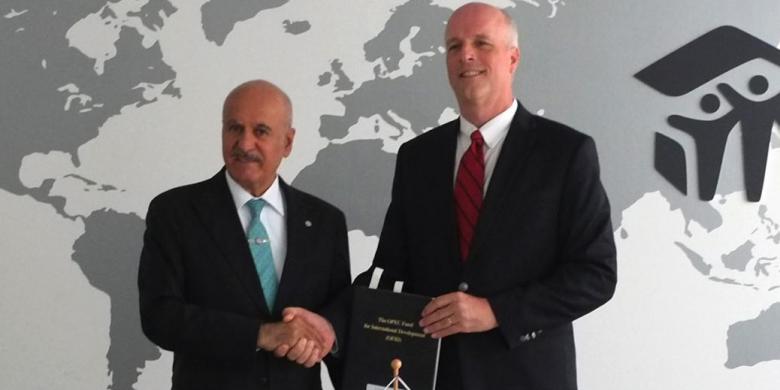 Devex, Jun 4, 2018: Opinion: How to turn housing microfinance mainstream
Article about the gap in access to housing finance among low-income households in sub-Saharan Afica. If addressed properly, it could create an estimated $200-$250 billion dollars in profits for financial institutions and allow low-income families to make gradual home improvements. Written by Sandra Prieto, Habitat for Humanity, and Ruth Dueck-Mbeba, Mastercard Foundation.
Devex, Apr 19, 2018: Opinion: The business case for housing microfinance
Kevin Chetty, director at the Habitat`s Terwilliger Center for Innovation in Shelter argues that housing microfinance can be beneficial for both the low-income families and financial institutions in Sub-Saharan Africa. 
KBC Channel 1 TV, 8 Mar 2018: Business Insight - Housing the Nation
Habitat for Humanity`s project manager Ruth Odera talks to Caroline Njenga about affordable housing in Kenya. Collaborative efforts of governments, financial institutions, suppliers of materials and developers are key to creating access to cheap and affordable housing for low-income individuals.
KBC Channel 1 TV, Feb 28 2018: Family Matters - Affordable Housing
Ruth Odera from Habitat`s Terwilliger Center in Kenya is discussing:
Why are houses so expensive?
What can governments do to make housing affordable for more individuals?
Do we know what are people`s actual preferences and needs? 
El pais, 7 Feb 2018: New Decent Homes in Tabagne, Ivory Coast
An initiative of a group of activists from a small village in Ivory Coast caught attention of the leading Spanish newspaper El Pais. Local association applied for support from Habitat and built 30 new houses in Tabagne.