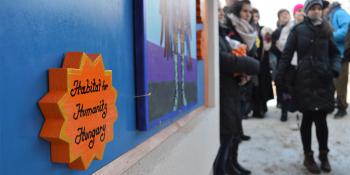 Habitat Hungary supports renovation of a home for vulnerable youth
"We need to recolor the picture of a cohesive Hungarian society" – Symbiosis Foundation dedicated a new residential building
Symbiosis Foundation have dedicated a new residential building at the Baráthegy Social Farm, close to Miskolc, which will be home to twelve youths living with autism and disabilities. The new building, St Michael's House, was realized in the framwork of the Baráthegy Supportive Housing program. The dedication ceremony hosted more than a hundred guests including supporters, corporate and institutional donors, and other partners who have supported the organization's work. Habitat for Humanity Hungary was invited as a long-time partner and a supporter of the project: we helped with directing building materials offered by Wienerberger and appliances from Whirlpool to the project as well as consultancy.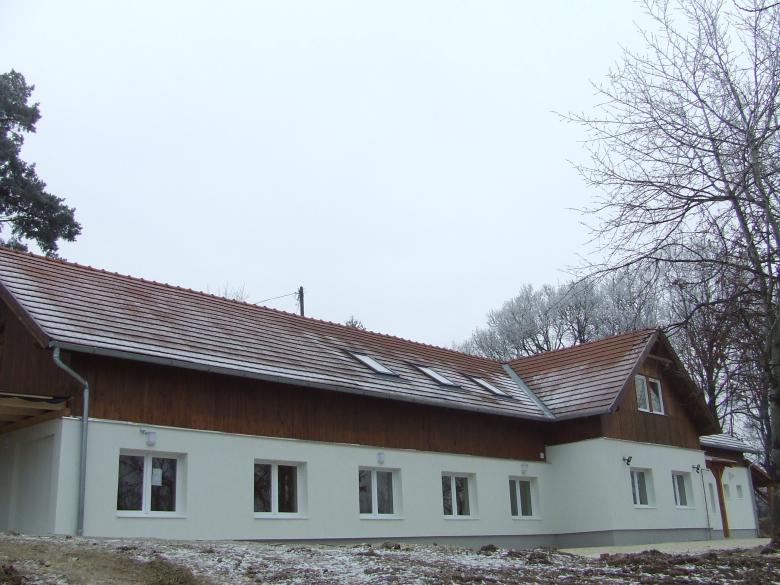 "We have made it on the world map!"
László Jakubinyi, the director of the foundation opened the ceremony with his welcoming speech. He shared great news that the local government has pronounced the Baráthegy Social Farm a Local Treasure and has settled the legal status of the road leading to it, naming it Majorság út (Farm road). Thus, St Michael's House will be at 1 Majorság út. As Jakubinyi said, naming the house after St Michael honors those many generous donors who have supported the project with monetary or in-kind donations, volunteer labor and pro bono services.
"We need to recolor the picture of a compassionate Hungarian society, where social inclusion has a key role. Such change can be successful only with initiatives like the one by Symbiosis Foundation", said Károly Czibere, State Secretary of Social Affairs and Inclusion. "We have to invite people living with disabilities into our society and our own communities. Only together can we build a common, cohesive and integrated society," he added.
"It is a partnership that sets a good example of helping people living with autism, and we would like to keep supporting it", said Péter Pfliegler, Vice Mayor of Miskolc.
"Even in -15°C you can feel the great energies this initiative has", Zsolt Szegfalvi, Executive Director of Habitat for Humanity Hungary started his speech to the guests and the future residents. He added, "To make this project possible a cooperation of the community was necessary. Beside the commitment of the state and local government local corporations and supporters stood up for the initiative."
The opening speeches were followed by the dedication ceremony of St Michael's House. Károly Czibere and Péter Pflieger cut a ribbon with the national colors at the porch of the building, and revealed St Michael's wooden icon on the its wall. Each supporter received its own wooden star to frame the icon, including one for Habitat for Humanity, one for Whirpool, who donated household appliances and Wienerberger Hungary, who donated a considerable amount of bricks to the project. The event was closed by a traditional sausage lunch where everyone could taste delicacies produced at the farm.