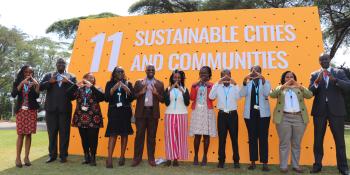 Partnerships and inclusivity are central to achieving SDGs
The second session of the UN Habitat assembly took place in Nairobi Kenya from 6th – 9th June 2023 under the theme "a sustainable urban future through inclusive and effective multilateralism: achieving the Sustainable Development Goals in times of global crises".
The event brought together over 6000 delegates from around the world to discuss universal access to adequate housing, Urban climate action, urban crisis recovery, localization of SDGs among other topics.
Speaking at the opening of the Assembly, Kenya's President His Excellency Dr William Samoei Ruto noted that access to sufficient and affordable finance is a major barrier to achieving sustainable urbanization and climate action in the Global South and Africa in general. "This gathering is an opportunity for the global community to reflect on progress and new possibilities for sustainable provision of opportunities and amenities that promote the flourishing of nearly 10 billion people while enhancing the earth's capacity to support life." said President Ruto.
Climate change impacts and cities
The Executive Director of the UN Habitat Ms Maimunah Mohd Sharif, noted the precedence of sustainable urbanization towards achieving climate goals, Paris Agreement and aspirations to keep global warming within 1.5 degrees.
Ms Maimunah acknowledged that cities are at the centre of the impacts of extreme climate events, natural disasters, conflicts, global pandemics and economic crises: "The reality is that the impact of crisis are felt first and foremost in cities. Their secondary effects often long term in nature and are also felt in urban areas. Unfortunately, humanity over-reliance on carbon and consumption is not only killing our planet but also leaving some 3billion people without adequate housing, with 1.5 billion currently residing in poor and unhealthy housing
"The challenge before us is enormous. The only way we can achieve positive and transformative impact on the ground is through multilateral action", she added.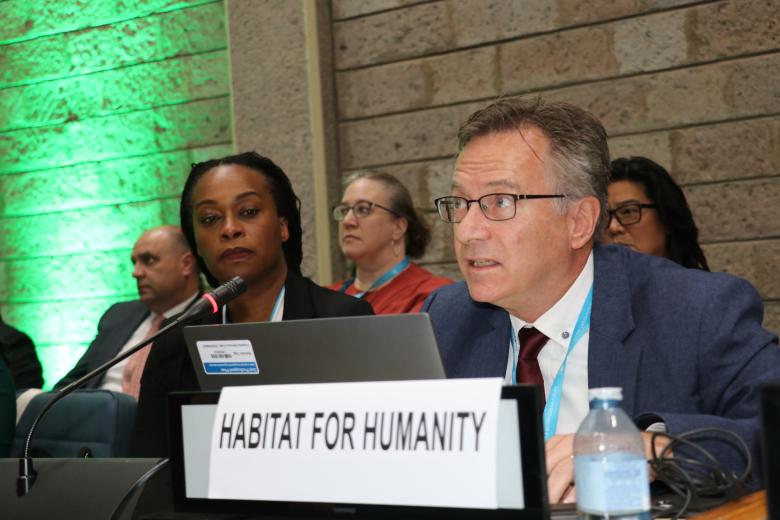 Habitat for Humanity participated in the Assembly through its delegation drawn from the global teams, Africa Area office and various National Organizations. The team presented a statement at a High Level dialogue session attended by Members States. The statement read by Stephen Seidel, Senior Director Technical Partnerships and Program Effectiveness emphasized Habitat for Humanity's commitment for continuous collaboration with Member States and allies to realise a sustainable urban future.
How to achieve affordable housing for all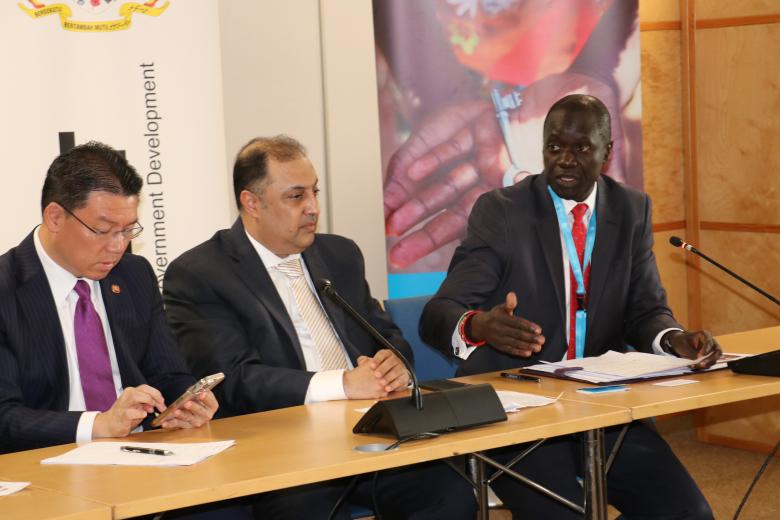 Speaking at a side event hosted by the Malaysian government under the theme- 'Need for Balance: Affordable Living Housing For All' Habitat for Humanity  Africa Vice President Maurice Makoloo said:"The challenges we face in adequate and affordable housing require multiple actors and actions. Partnerships are the way of the future and to the future, we need to address housing as an ecosystem and tackle the challenges experienced in the supply chain."
Various side events were chaired by different special interest groups. Among them the Youth and women caucuses.
"There is need to involve the youth in SDG conversations. If we have the numbers it means our inputs, voices, and contributions should be given a consideration because we are the population that is greatly affected. If by 2050, the worlds half population will be living in urban centres, this means that the youth in Africa will be living in the urban centres. The youth in Africa will need adequate housing.  Therefore we should be give a chance to determine what we need and how to address our problems" said Roseline Lelaono Safeguarding Intern at Habitat for Humanity in Africa.