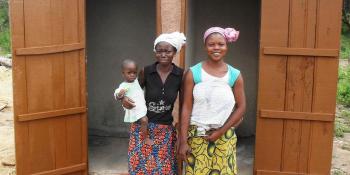 A toilet is not just a toilet
No matter who you are or where you live, sanitation is a basic human need. Yet globally, two billion people still lack basic sanitation services. Almost 673 million still practice open defecation. 
Residents from the Dida-Yaokro and Chickwawa communities changed their situation when they constructed toilets. As a result, they have also achieved the following:
improved health in the community
improved outdoor environment
increased school attendance
Dida-Yaokro
In Dida-Yaokro, a village located in the center of Cote d'Ivoire, people were defecating in the bush only two years ago. This led to proliferation of diseases and related symptoms such as diarrhea, one of the main causes of child mortality in the village.
"My family was exposed to several water and sanitation related diseases - diarrhea, dysentery, typhoid fever, and many other diseases but we did not make a link with the unhealthy environment we lived in."
— Koffi Kouassi Michel, owner of a new latrine. 
Due to lack of latrines close to the local school, girls would skip school altogether during the menstrual period. As a result, the absenteeism in the classrooms for girls was very high. 
The Chief of the village, who was hoping for help to improve sanitation in his community, started to cooperate with Habitat for Humanity Cote d'Ivoire on the project Community Led Sanitation intervention in 2016. Just two years later, the Ministry of Sanitation of Cote d'Ivoire declared Dida-Yaokro to be open defecation free.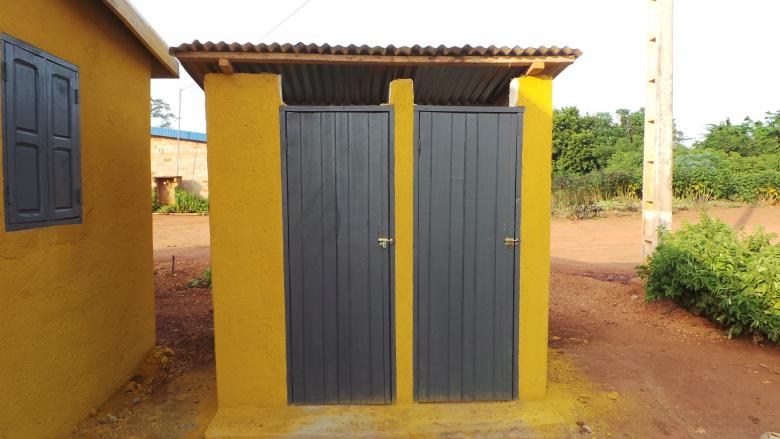 All 77 households in the village built their own latrines and nobody practices open defecation any longer. More than 3,000 students gained access to adequate latrines and received training that strengthened their hygiene and sanitation practices. Nine other villages also benefited from construction of new latrines with hand-washing stations.
Since the residents have got their latrines, they are satisfied and Dida-Yaokro has turned into a much cleaner and healthier village that sets an example for the whole region. 
Chikwawa
Chikwawa's Liwiro Junior Primary School in Malawi enrolled 404 pupils in the school year 2018. A year later, 50 more children attended the school. What was the main motivation for parents to send their children to school? It was the fact that their children will have access to safe water and improved sanitary facilities.
"Our enrolment this year has increased greatly, and we expect more pupils at school. No dropouts as we had in the past," echoed Mr. Paul Valleta, the head teacher for Liwiro Junior Primary School.
The school was established recently, in 2015, but the sanitary facilities were insufficient. Students had to use shady areas or grass thatched toilets that put them at risk of water borne infections.
After its establishment, the school was abandoned and no improvements were made until it received help from Habitat for Humanity Malawi within The Jersey Overseas Aid project. Ventilated pit latrines were constructed for both girls and boys, a water borehole was drilled, and five teachers were trained to educate their pupils in hygiene and sanitation habits.