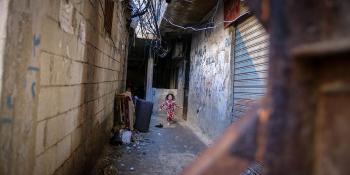 Understanding housing in the Middle East and the impact of the Syrian crisis
Almost a decade since the start of the Syrian crisis, the hardships and suffering of millions of Syrians continues. More than half the Syrian population has been displaced, and over 5 million are registered as refugees in neighbouring countries.
Struggling with housing poverty in Lebanon
Communities hosting the refugees in Lebanon, Jordan and Turkey, have been struggling with poverty. They have found their circumstances worsening as the massive influx of refugees has placed excessive pressure on already dilapidated infrastructure and services on the verge of collapse.
In Lebanon, many refugees have migrated into decaying urban areas, in search of cheaper accommodation and employment. This has in turn placed an almost unbearable burden on the authorities and the local impoverished populations.
Hosting 1.5 million Syrian refugees in Lebanon
Although the host communities initially welcomed the refugees, the population increase from 4.5 million to over 6 million, made it the host of the largest refugee population per capita in the world.
With a poorly maintained post-war infrastructure, escalating unemployment, soaring cost of living and simmering tensions, refugees and hosts alike, struggle to cope with their poverty. These conditions are especially testing for those who have never experienced anything like this before – they are the new poor.
Working with the most vulnerable
Habitat's work in Lebanon has focused on helping the most vulnerable by improving their physical living conditions, and working with communities to identify public projects that will help the population as a whole.
A distinguishing factor in Habitat's approach has been that the organization provides support to Syrian refugees, but also to the most vulnerable in the host Lebanese, Jordanian and Palestinian communities. This approach has been equitable and facilitative in easing social tensions.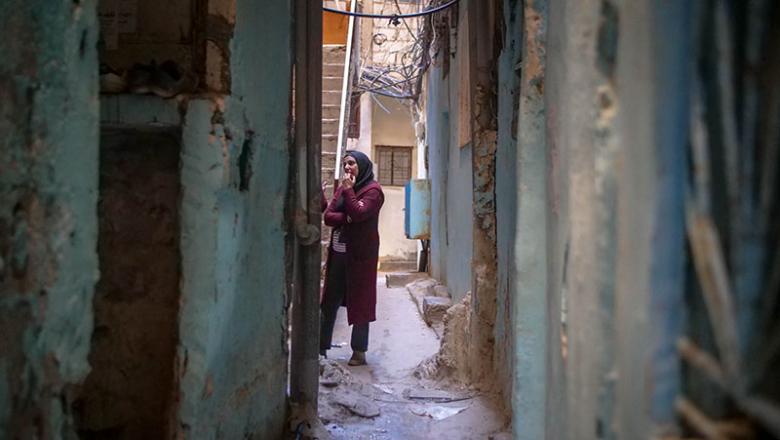 A crisis worse than ever before
The Shatila camp is one of the dozens of Palestinian refugee camps in Lebanon. It is also one of the most notorious for its appalling conditions.  One enters the camp through the main thoroughfare that leads into its very heart; a bustling, noisy street with traders and customers, constantly moving, constantly changing.
But this normal façade hides a grim reality behind the shop fronts, one that Charles Dickens, a master of description, would have been very familiar with; grinding poverty, despair, suffering that lurks around every corner of this half square kilometer.
After walking for five minutes in the relative fresh air of the main street, one is lead down an alleyway, so narrow that it is difficult to pass anyone coming in the opposite direction, so dark that it is difficult to see your way.  The overpowering stench of human waste, which flows down the center of the footpath, makes it difficult to keep one's footing.
Building better lives in the Middle East
Habitat has been working with the vulnerable communities and refugees to help them make basic improvements to their houses. Where and when needed, the organization has been connecting families with other nonprofit organizations for medical or educational support. Some of these stories were shared in the Seasonal Appel with the Financial Times.
You can listen to Nour's story.
Or take a walk with Miriam in the Burj al-Barajneh refugee slum.
There is clearly a short-term need to improve housing whilst the Syrian crisis continues. However, there is a bigger need to sustain the housing program to support families in Lebanon.
This is not about numbers, but about vulnerable people. It is not about housing, but about homes. And is should not be about despair but about hope.