Barnes Housing Trust Fund helps support affordable housing in Nashville through Carter Work Project
In 2013, the Barnes Housing Trust Fund was created, marking metro Nashville's first affordable housing trust fund. Named for the late Rev. Bill Barnes, a civil rights champion and affordable housing advocate, the fund extends grants to nonprofits to create and preserve inclusive and affordable housing across Davidson County.
The Barnes Fund's commitment to that mission continues with the 2019 Jimmy & Rosalynn Carter Work Project taking place in Nashville this October. As a $1 million sponsor of the annual weeklong event, the fund's support means that 21 families can work to build their Habitat homes alongside hundreds of volunteers, including former President Jimmy Carter and former first lady Rosalynn Carter.
Hannah Davis, an affordable housing program manager on the Nashville Mayor Office's economic and community development team, oversees the Barnes Fund's portfolio. She works directly with grantees, including Habitat Nashville, and shares her insight on Nashville's housing crisis, the fund's multi-pronged solution and how Habitat fits into it all.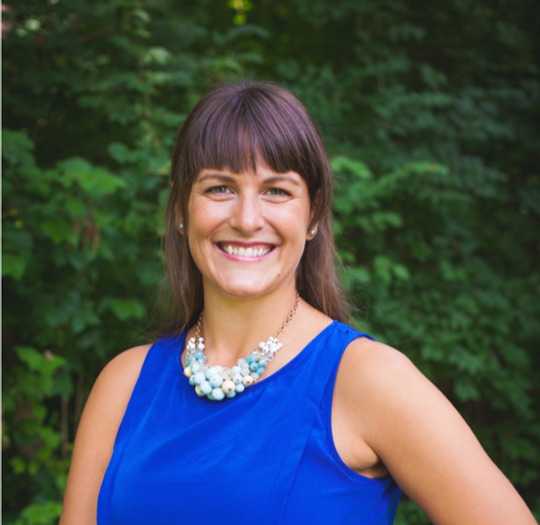 On the state of housing in Nashville
"Like many metropolitans around the country, Davidson County is going through a lot of growth and urbanization as people from all over the country move here. As a result, there's a deficit of rental housing at the lower levels of the income spectrum. People are moving to the outskirts of the county and even out of the county to pursue affordable homeownership and rental options. There's a constant tension between development and displacement, and we're focused on finding the right balance. We want to make sure that our older neighborhoods feel the growth of Nashville and get to take part in the prosperity that we're experiencing rather than being displaced because of rising costs. We want to make sure that Nashville's bright future is accessible to all, that there's a place for everybody here."
On the mission of the Barnes Housing Fund
"The Barnes Housing Trust Fund was the accumulation of a lot of hard work from activists in the housing community who wanted to establish a trust to increase affordable housing options in Nashville. They created legislation that would enable the granting of funds to nonprofit affordable housing developers in Davidson County.
"The fund has evolved over the six years that it's been in existence but at its core, it has always focused on housing those who really need it. Right now, that focus is spread across three specific funding areas."
"The first funding area is rehab: weatherization and other property improvements. We work with existing homeowners who want to stay in their homes but need help keeping them up. Through repairs, these homeowners can stay in their homes and continue to be anchors in their communities. We also fund homeownership projects like Habitat does. These are usually new construction but can also be rehabbed properties. Lastly, we fund rental projects. Most of Barnes' funded projects fall into this category. The development of multi-family rental complexes helps us address the sheer scale of the housing affordability challenge, and it also represents the urban landscape here in Nashville."
On supporting Habitat
"Habitat Nashville is such a trusted partner. We've funded Habitat projects many times, and they've always knocked it out of the park in terms of outcomes. You can really see the value of their work on families and communities everywhere. They also recognize that housing is a spectrum — that affordable rents and the ability to save money for a down payment is a crucial step to homeownership. They work in partnership with a number of different groups around the city, rather than in a silo, to make sure that their work helps people at every stage of that spectrum.
"But overall, I think the best thing about Habitat is that they're building neighborhoods and communities. It is so important to bridge the old and new residents here in Nashville — and that's a thing I think that Habitat builds do well. They bring the community together and say, 'Welcome. Come in. There's space for you.' Habitat builds, and homes allow everyone to see what affordable housing can mean to a family, to a community and how valuable it is to every neighborhood in our city."