Burning bright: Homeowner celebrates her final mortgage payment
Nearly 25 years ago, Maria applied to Black Hills Area Habitat for Humanity's homeownership program in the hopes of providing a safe and stable home for her five children. As a residential cleaner and the children's only caretaker, she hadn't been able to find steady housing that accommodated their needs and budget.
"It took faith for me to be able to apply for this program — faith in God and in the hope that everything was going to be OK. My children were the motive through it all," says Maria. "It was through the grace of God that I was able to qualify for the program and I became a homeowner."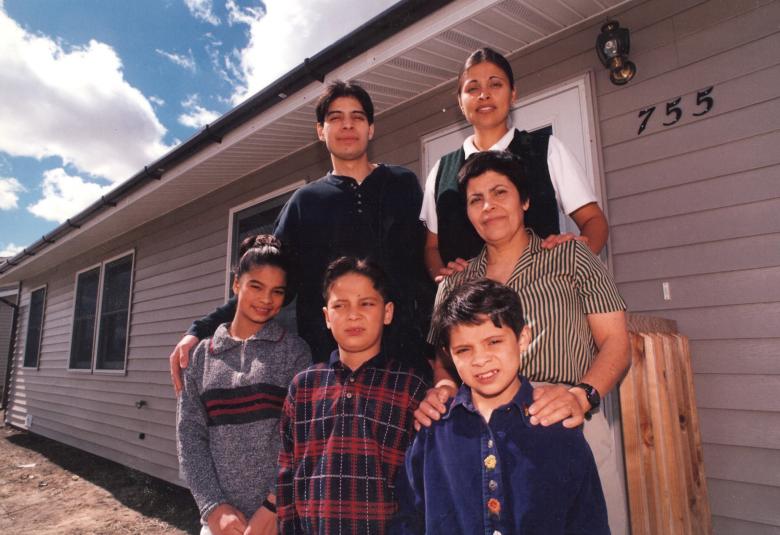 Since then, her children have grown up, attended college and started careers of their own — milestones that Maria credits to having a safe roof under which they could grow in health and in comfort.
Now, all these years later, in front of the home that has protected her children into adulthood, Maria gathered with a small group of friends and supporters. They celebrated her final mortgage payment, and in Habitat tradition, they burned the mortgage papers she signed back in 1996 — a ceremonial recognition of the completion of her partnership with Black Hills Area Habitat.
"May the fire of this symbolize the fire that all of you have in your heart that God placed in you," she said as the papers caught fire and emotion caught in her voice. "Never let the flame of your love for charity, for others, extinguish."