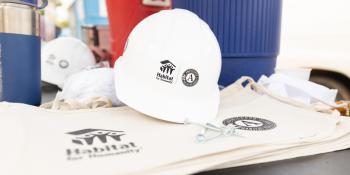 National service strengthens Charlotte community
After graduating from Boston College in the spring of 2021, Kailey Truczinskas began looking for her next adventure. She was focused on opportunities to turn her passion for service into action for others. "Growing up, I always liked volunteering and being involved in my community. AmeriCorps allows you to do that while building professional skills," the 22-year-old says. "So, it seemed like the perfect stepping stone into my next phase of adulthood."
AmeriCorps is a federal agency that connects people and organizations to address pressing needs in communities across the U.S. AmeriCorps members are placed with public and private organizations, including nonprofits like Habitat, to engage communities, build capacity and increase productivity. During their service terms, ranging from six to 12 months, members are paid a modest living allowance to cover basic expenses while serving in positions that span industries and departments.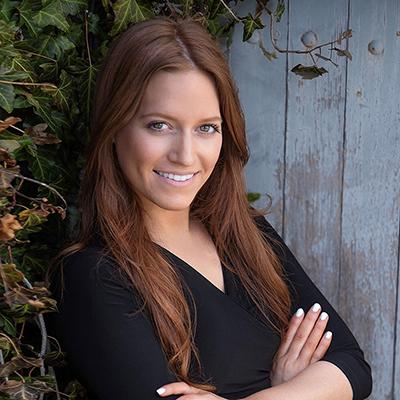 As a Habitat AmeriCorps member on Habitat for Humanity of the Charlotte Region's volunteer services team, Kailey acts as a liaison to Habitat campus chapters at nearby high schools and colleges. In any spare time, she also is eager to chip in on projects in other departments. She has helped community members build a Habitat float for the local Veterans Day parade, assisted with organizing a dinner and movie night for families who partner with Habitat Charlotte Region, and worked alongside future homeowners as they raise the walls on their new Habitat homes. 
"I'm learning more information and new skills every day. I'm meeting new people and developing roots," she says happily. "Some days I'm in front of my computer, others I'm out doing hands-on stuff. But no matter what I'm doing, I get to see the difference it makes. It gives purpose to my work."
Building capacity
Since 1997, Habitat Charlotte Region has hosted more than 250 AmeriCorps members, including Kailey, to help expand their programs and reach more families in the Charlotte area. "We could not do what we do without AmeriCorps members," says Crista Ray, Habitat Charlotte Region's young adult engagement coordinator and AmeriCorps host site manager.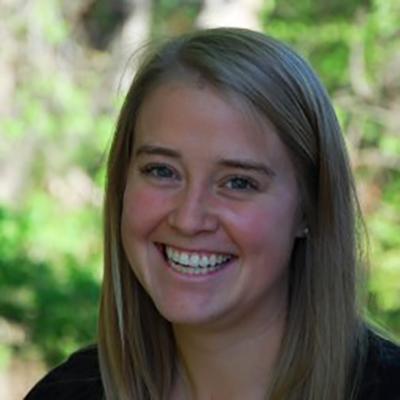 In 2021 alone, the 15-member class of AmeriCorps members working at Habitat Charlotte Region contributed more than 21,000 hours towards the mission. In addition to the tangible impact of their service, there's also a clear intangible one. "Members come with skills and ideas and are ready to learn and grow and do whatever they can to improve the world around them. It's infectious," Crista says. "They bring such an energy and passion to the work. It builds trust and momentum within the community, which has a direct impact on our ability to accomplish all that we do."
Building capabilities
The impact goes both ways. Habitat AmeriCorps provides an avenue for service and self-discovery to changemakers of all ages and backgrounds in a variety of fields, from construction and community outreach to fundraising and family services. 
"You gain soft skills, like time management and public speaking, that will benefit you in whatever career you choose," says Crista, who started her own career at Habitat Charlotte Region in 2009 as an AmeriCorps member tasked with Habitat ReStore development. "But it also gives you a chance to be a part of something bigger than yourself, like seeing a family move into their first home or helping a senior stay in their home through critical home repairs. It's hard to get that experience anywhere else."
It was the pursuit of such an experience that led 65-year-old Belinda Howard to leave her home in Michigan to serve in Charlotte. "I just knew this was where I needed to be," she says.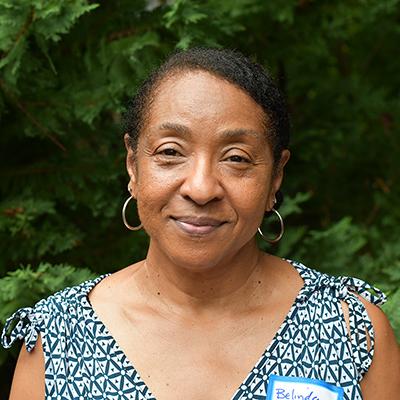 Belinda's work with Habitat Charlotte Region as an AmeriCorps neighborhood revitalization specialist draws on her extensive professional experience in health and human services to help connect North Carolina families and communities to resources and opportunities. She largely focuses on life outside of the home — while drawing attention to its impact on life inside it. "Everyone deserves a decent and safe place to live, and that includes their neighborhood," she says. 
Now nearing the end of her third 10.5-month term, Belinda remains just as confident in her decision to serve, even after traveling hundreds of miles from home and delaying retirement to do so. The work, she says, has both stretched and strengthened her. "It's the reason why I felt called to Charlotte in the first place — to be challenged, to be a part of the change," she says. "And with Habitat and AmeriCorps, I know I have."
Building commitments
Twenty-three-year-old Thomas Powen shares that sense of purpose. Although his economics courses gave him an overview of the housing market crisis, he says it wasn't until he joined Habitat Charlotte Region as a construction crew leader that he truly realized the impact that housing unaffordability has on communities and families.
"It's been an eye-opening experience," says the native Iowan. "Housing affects so many areas of people's lives. This position has helped me see that." It also has helped him recognize the ability of people to make a difference on issues like the housing crisis that might seem insurmountable. 
"Talking to the families and building with them, seeing the looks on their kids' faces as they watch their house goes up — it makes you realize that what we're doing matters and in a very real way," Thomas says. "And it will matter, in terms of safety and stability, for the rest of that family's lives, too."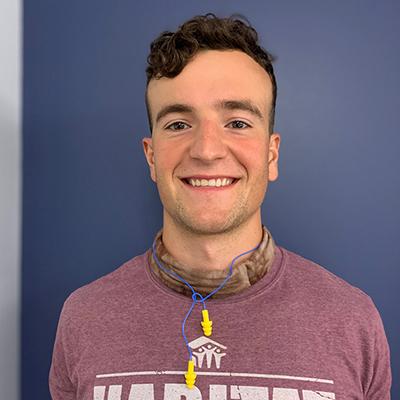 Thomas hopes to build on his Habitat AmeriCorps experience to pursue a career in sustainable urban development and says he plans to use what he's learned during his term to guide that upcoming work. "One of the biggest lessons for me was accountability to my team, to my community. It grounds you, but also inspires you to work harder — the realization that we're all in it together," he says. "I'll carry that with me wherever I go."
"The lessons of AmeriCorps aren't just for this service year. They're for life," Crista confirms. "These members came ready to help and ready to serve, and that passion for service doesn't end when the term does."
A 2021 survey of more than 600 Habitat AmeriCorps alumni underscores this long-term impact of serving in the program. In it, 94% of alumni reported moderate or significant gains in leadership skills. More than 70% reported that AmeriCorps helped them improve their chances of finding a job.
And like Crista, the jobs that younger AmeriCorps members go on to seek are rooted in social good. In fact, roughly a third of Habitat Charlotte Region staff are former AmeriCorps members, either having served with Habitat or another organization. In the national alumni survey, 64% of respondents reported that their Habitat AmeriCorps experience made them more likely to work in the nonprofit sector and more than 40% reported having worked with Habitat in a paid capacity following their service year.
For members like Belinda, who are wrapping up their careers, AmeriCorps provides a framework for building on the skills they already have, developing new ones and applying both in new and impactful ways.
"A wonderful diversity of people from all different places come through AmeriCorps — and we're all learning from each other. By the end of it all, they take what I've taught them and I take what they taught me and we go out make our communities better," says Belinda.
"Because if there's anything I've learned from my service, it's that — young or old — there's no age limit to going after your dreams and making a difference."