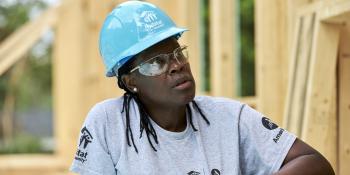 Habitat AmeriCorps stories of service
Our AmeriCorps members share about the transformative experience of serving with Habitat AmeriCorps, creating and equipping them as future leaders and affordable housing advocates.
Check out our member stories below and connect with us on Twitter, Facebook, Instagram, YouTube and LinkedIn to stay up to date on our program's happenings.
Email us at [email protected] to find out more about how you can serve with Habitat AmeriCorps.
AmeriCorps member profiles