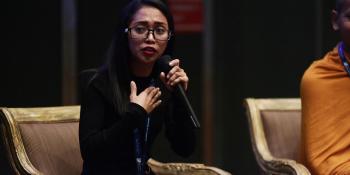 "We have the power to change anything"
Young volunteer serves, strengthens hometown in the Philippines
To Mardee Tangian, home means everything.
"Our home is not strongly built. It needs a lot of work, but, at the same time, we are fortunate because a lot of people don't have decent housing at all," she says, describing the house she shares with members of her immediate and extended family in Navotas, Philippines. "It is still important to us. It is where we make memories. It gives us shelter and security and, above all, happiness."
"Everyone should have the opportunity to live in such a home," the 25-year-old adds. "A home where they can feel safe and secure."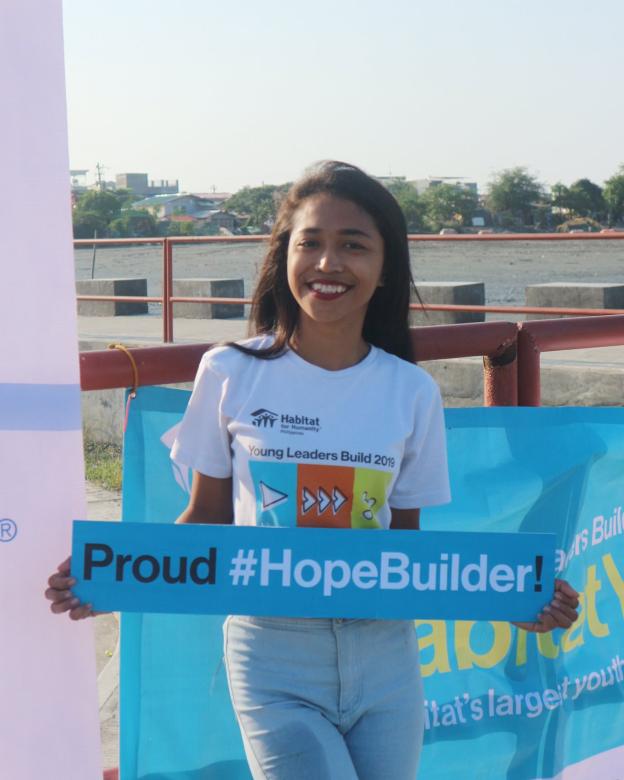 Since 2018, Mardee has volunteered with Habitat Philippines to bring that vision of a world where everyone — families like hers, their neighbors and residents everywhere — can benefit from the stable foundation that solid homes and communities provide, especially in the face of disaster.
Recognizing the unique community insights and leadership potential of young people like Mardee, Habitat for Humanity International and the International Federation of the Red Cross created a youth-oriented training on Participatory Approach to Safe Shelter and Settlements Awareness — a hands-on method of disaster risk reduction related to shelter safety.  The training helps these emerging leaders hone their technical and management skills as they work to help reduce shelter-related risks in their low-income neighborhoods.
Trainees receive specialized support from mentors and facilitators and technological resources to analyze, learn, raise awareness, plan and develop improved living conditions and disaster-resilient communities. "I learned a lot in the training," says Mardee. "It also boosted my confidence to do what needed to be done."
Armed with her new knowledge and resources, Mardee led a group of 20 youth in identifying vulnerabilities to natural disasters in their flood-prone community of Navotas. Together, they drafted a community development plan and implemented waste management projects — including organizing weekly community clean-ups, establishing recycling collection facilities and hosting educational seminars — to help reduce blockage, improve drainage and alleviate the impacts of regularly occurring floods.
Amidst a different type of disaster — COVID-19 — Mardee led the group in distributing hygiene kits, launched a community pantry and helped organize workforce development trainings to further build the resilience of their hometown. And through partnerships with local government agencies, the crew was able to expand the reach and impact of each program.
"For solving waste management issues, initially we went door to door, but that did not work out well. Then we strategized to collaborate with local government. That changed everything," Mardee explained during a session on youth-led solutions on housing and housing-adjacent issues at Habitat's annual Asia-Pacific Housing Forum. At first, she admitted, it was a challenge to convince the government to listen and support these young voices.
"Initially, they refused our projects," she said. "But we never gave up. We always remember that we are youth. We have the power to change anything."