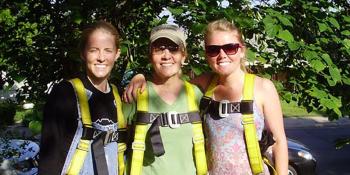 Planting the mustard seed
From grief, a legacy of love blooms
Claire and Joel Tomkinson realized their car had officially become part of the family when their young daughter gave it a name: Car-ie. The red SUV had served the couple well as they started their small working farm and, later, their family.
Over time, the needs of the family and the farm grew beyond what the aging vehicle could handle. Although it was a difficult decision to give the car away, deciding where to give it was easy. "We knew this car could bring good into someone else's life — and we knew Habitat could help make that happen," says Claire.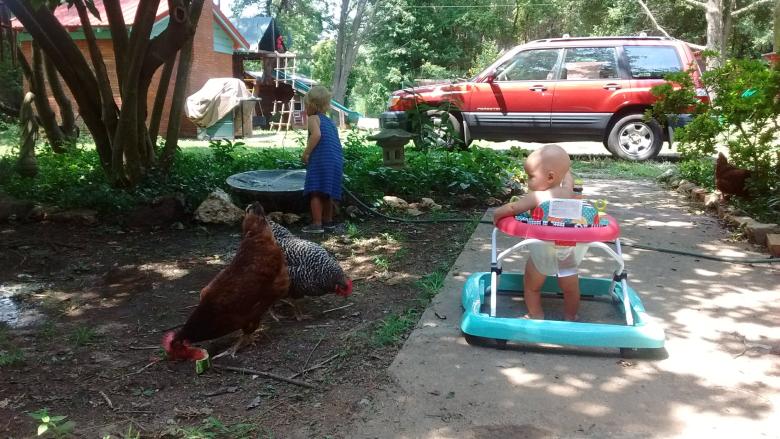 The family gave Car-ie to Habitat for Humanity's Cars for Homes. As with all vehicles donated through the program, the majority of the proceeds remain close to the community where the car is donated. Claire was delighted to discover Car-ie would benefit Habitat for Humanity of the Charlotte Region's local wall- and hope-raising efforts. In a way, donating the car was a natural next chapter. "Habitat is a big part of my family's story," says Claire.
Giving faithfully
Claire's family connection to Habitat started with her mother, Anne, and father, the late Rev. Jeff Lowrance. As partners in ministry at Hopewell Presbyterian Church, the pair set a strong example of service for their daughters. When friend Tim O'Neil mentioned a program he was piloting at Habitat Charlotte Region to help existing homeowners extend the life of their homes through safety and structural repairs, they were eager to help in whatever way they could.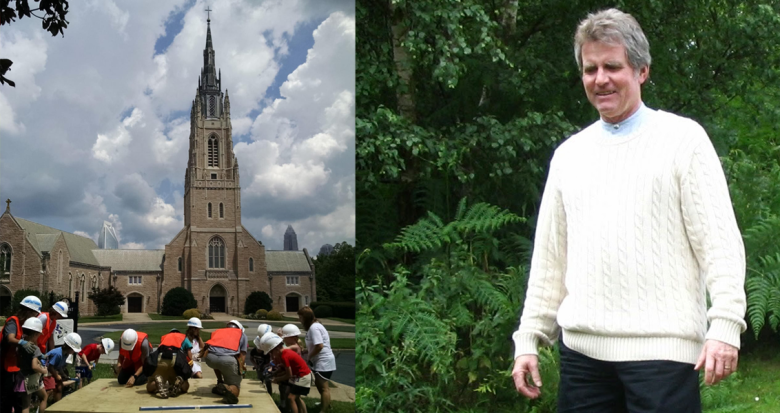 For Jeff, who had been diagnosed with terminal cancer, that meant laying the groundwork for an effort that he would never see come to fruition. He worked with Tim to establish the program's family selection guidelines. Inspired, a church member ran a marathon in Jeff's honor — raising thousands for the program. Later, at Jeff's funeral, in lieu of flowers, the congregation donated, faithfully and fully, to help fulfill his vision.
In addition to Tim's fundraising efforts, the congregation's gifts of money, time and talents helped one dozen Charlotte families make critical repairs to their homes in the first year of the program. They worked alongside his widow, Anne, to complete each one. "It's clear that the congregation grieved and coped with the loss of Dad, of their pastor, by giving," says Claire. 
Finding healing
The first project, which Jeff had helped to select, involved a roof repair. Anne recalls trembling with fear during her first climb up the ladder. "I was scared, but I did that roof, and then I did the next roof and then the next one," she says. "I just kept climbing up there. The work gave me new strength and confidence."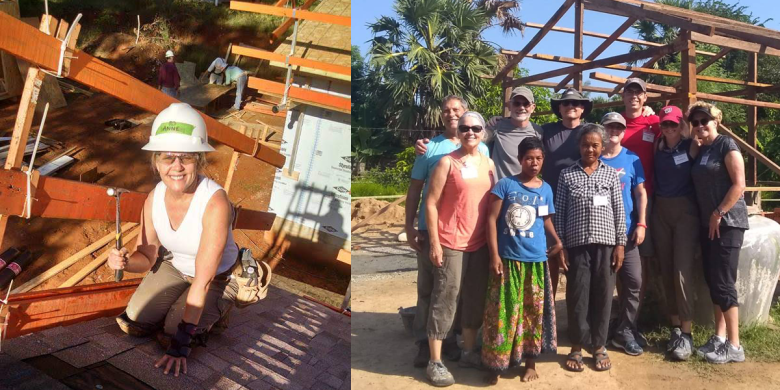 With the support of the congregation beside her, she says the work was therapy. "It was something I could put my whole self into and, in the midst of grief, find deep joy."
During the first two years of the program, Anne spent almost every weekend volunteering with Habitat, climbing on roofs and into crawlspaces. In its third year, Anne signed on as an AmeriCorps member with Habitat Charlotte Region in order to commit to the work full-time. 
"Building, repairing, leading teams and meeting homeowners was deeply meaningful and empowering," Anne says. "I count it as one of the best years of my life." 
Building tradition
Over the years, the family's bond with Habitat has continued to grow — as has their impact. Claire and her sister, Erin, volunteered on Habitat projects, including a Mother's Day spent on a roof with their mom. Like her sister, Erin also donated her car to Cars for Homes.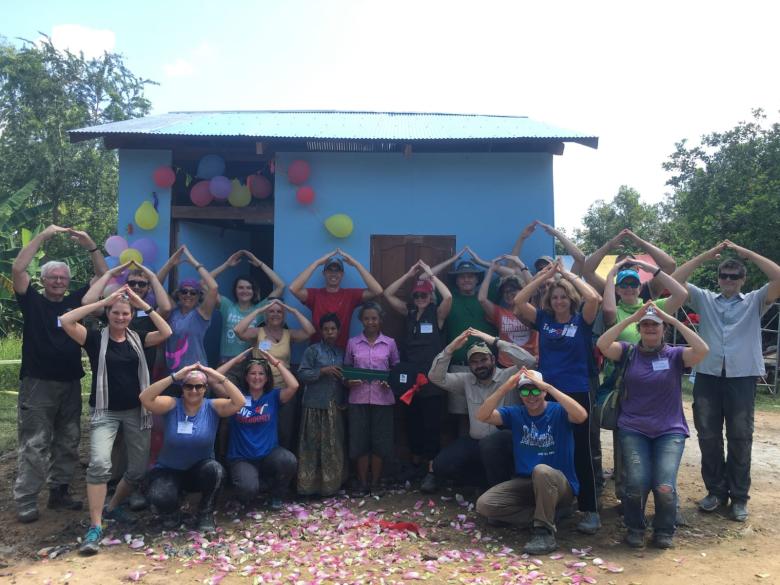 Following her AmeriCorps year, Anne began a new job in ministry while continuing to volunteer and advocate for Habitat. Her faith and her passion often overlapped — resulting in bonding with her new congregation over Habitat builds, and, during summer camp, helping youth assemble sheds to complement future Habitat homes. She's also taken her skills abroad through Global Village.
When Claire began her career in youth ministry at a local church, she also introduced new young people to Habitat and the importance of home and service. "Multiple kids in our youth group ended up working at Habitat. Many more still volunteer to this day," says Claire. "For our family, it started with Dad, but this work with Habitat has created a web of support and friendship and community and connection that now spans generations."
A growing impact
Five years after the critical repair program's founding, Anne and her family joined other volunteers to complete the 100th critical repair project. It was dedicated to Jeff. Almost 15 years later, Habitat Charlotte Region completed 129 repairs in the 2021 fiscal year alone — hitting the 1,000th repair milestone while doing it — to help residents, most often older adults on fixed incomes, remain safely in their own homes. The program became an example adopted by other Habitat affiliates across the U.S. 
 
"It's the story of the mustard seed," says Anne. "Jeff had no idea how his gift would grow and how God would bless that seed in my life, in our children's lives, and in the lives of so many who never knew him — but he planted it all the same."
"That's really the story of Habitat," she goes on. "Jeff was one, but every day people are giving and planting and helping others grow, often without realizing the impact of it all." A day spent volunteering to build or repair, a check written to a community program, an old car donated, she lists, "These are the mustard seeds that make the ministry and that make change possible."