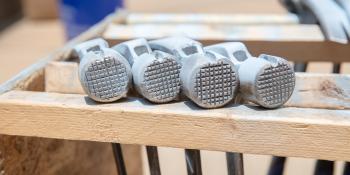 Indiana communities prepare for 35th Carter Work Project
The 35th Jimmy & Rosalynn Carter Work Project will result in a total of 41 new and repaired homes in the Mishawaka and South Bend communities and continue the Carters' legacy of helping to build and advocate for decent and affordable places to live.
"We have a need for affordable housing here," says Jim Williams, president and CEO of Habitat for Humanity of St. Joseph County, host of the 2018 Carter Work Project. Some 14,000 families — or 15 percent of the area's households — are paying more than 50 percent of their total income for housing, he says. "Habitat is one of the only options they have to even become a homeowner."
Williams, who has volunteered at the past seven Carter Work Projects, knows firsthand the transformation the week can spark for a community. His first time building with President and Mrs. Carter was in Haiti in 2011, following the earthquake that devastated the country. "It was obviously a life-changing week," he says. "I got to see the power of the Carter Work Project."
Williams was invited to go on that trip by LeRoy Troyer, a South Bend resident, local architect, and friend of President and Mrs. Carter and the late Millard Fuller, Habitat's co-founder. For more than three decades, Troyer has overseen construction of the houses where President and Mrs. Carter build during the week. Fittingly, the new homes going up during this year's project will be on two new streets — Carter Court and Troyer Trail.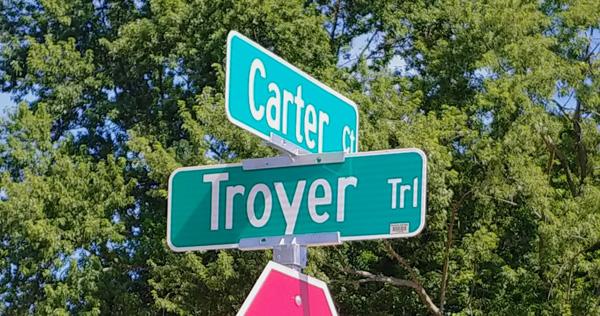 The work during Carter Work Project week will be concentrated in Mishawaka, where future homeowners and volunteers will build new homes on land that was once the location of a mobile home park and a Little League baseball field. The sound of kids playing will return with the new neighborhood — the future Habitat families have a combined 45 children.
In South Bend, five net-zero energy homes are being constructed. "Those are some of the most energy-efficient houses that we have ever built," Williams says. "We have been experimenting with different techniques that we think will have a long-term benefit for our families."
The entire community has rallied around the Carter Work Project, Williams says. For instance, the University of Notre Dame, located in South Bend, has donated its basketball arena for the opening ceremony. The university's Habitat campus chapter is among the generous sponsors of the project, and students will fit in some hammering and nailing between classes.
"We are just thrilled with how the entire community really has stepped up," Williams says.