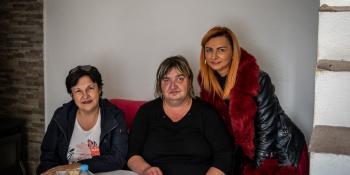 Closing the housing gender gap and building hope one microloan at a time
Enida, 30, was born just before the outbreak of the war in Bosnia and Herzegovina. She grew up in a one-room household on a hilltop of Baščaršija, one of the oldest neighborhoods of Sarajevo, with her brother and parents. For 23 years, the family occupied a 25 square meter space with one window and no dedicated bathroom nor kitchen. In 2017, the family gained rights to a small plot of land and slowly started building a home.
As works required more funds, Enida, working as a beautician, met with a loan officer at SUNRISE Microcredit Foundation, a microfinance institution in Bosnia that had partnered with Habitat for Humanity MicroBuild Fund. "She was kind and explained the criteria, loan conditions, and procedures. I was so excited and could not sleep that night. I could not believe someone would give a loan to a young girl with a small salary like me," recalled Enida, who after consulting with her family, decided to apply for the housing loan.
The MicroBuild Fund recognized SUNRISE's innovative financing solutions when in 2014 they decided to re-launch a housing loan product, after realizing that almost a quarter of their clients used the money for home improvements. In 2015, with technical support from Habitat for Humanity's Terwilliger Center, SUNRISE refined its housing loan product that resulted in much greater success. In addition to helping support the product's development, Habitat's Terwilliger Center, offered housing-specific trainings for SUNRISE's loan officers, which helped the staff to identify appropriate loan candidates and offer sound advice to homeowners. In the six months following these trainings, SUNRISE saw a 59% increase in the number of loans they disbursed, as a result of greater knowledge and confidence amongst their loan officers. Later, in 2016, SUNRISE recognized the increasing demand for energy efficiency retrofits and developed a second housing loan product tailored to supporting energy efficiency retrofits, primarily targeting homeowners.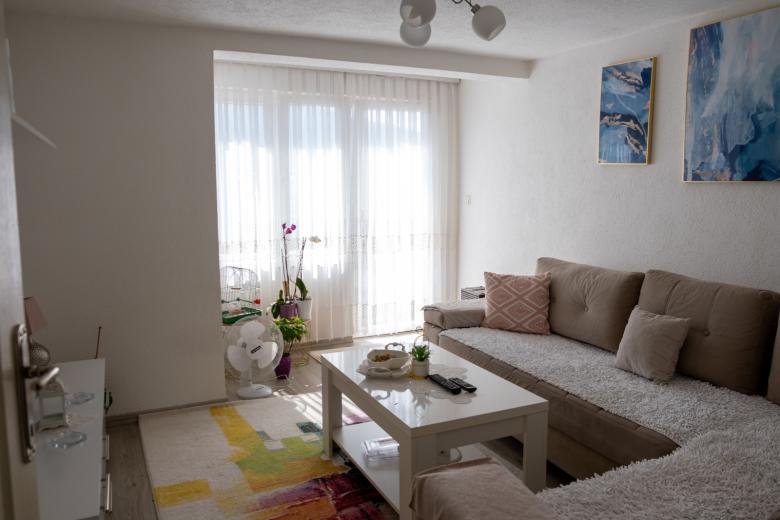 The MicroBuild Fund embodies Habitat's commitment to pursing innovative solutions to the world's most pressing housing challenges, including access to finance. Launched by Habitat in 2012, the MicroBuild Fund was the first impact investing fund dedicated exclusively to enabling housing microfinance for low-income families, like Enida's. The fund lends to microfinance institutions, which in turn provide small loans to families to build safe, decent and durable homes as their finances allow.
When families are able to access the funding necessary to build a home, they are building more than just a physical structure. They are building a healthier future. They are building a safe place for families to learn, and with 69% of the loans MicroBuild is currently supporting going to female borrowers, Habitat is also helping to close the housing gender gap and building hope. Women statistically register higher loan repayment rates and contribute larger portions of their income to household consumption and yet often remain excluded from financial services.
With her most recent loan of US$2,500, Enida was able to complete the construction of the family's new bathroom. As Enida and her mother reflect on the events of the past five years, their pride and sense of accomplishment shines through clearly. Their home and living conditions have come a long way in that time. In fact, today, the family uses the one-room structure where they used to live as additional storage.
This January, the MicroBuild Fund won a Silver World Habitat Award, one of the most prestigious global housing awards. The World Habitat Awards are organized by World Habitat in partnership with UN-Habitat, to recognize the most innovative, outstanding and revolutionary housing ideas, projects and programs from across the world. In highlighting MicroBuild's success, World Habitat CEO, David Ireland, said: "The barrier that many poor people face is not that they can't build or improve their own home, but banks won't lend them the money to enable it to happen… It is an amazing achievement [for MicroBuild] to have served more than 200,000 households that would otherwise not have had access to formal financial services or support."