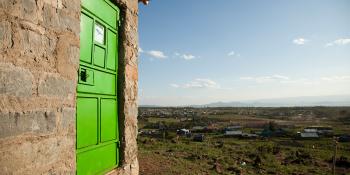 Creating access to affordable housing financing
in Sub-Saharan Africa
Housing plays an important role in household asset building – providing both a place of protection from vulnerabilities as well as a base from which to be economically productive. Even low-income people prioritize investment in improving their living conditions. The base of the pyramid is estimated to spend over $330bn annually on shelter. The question is why we lack financing for housing?
In Sub-Saharan Africa, the shortage of financing for housing is even more acute. As a result, poor and even middle-class households in pursuit of better shelter are often driven into the informal financial sector. Banks generally fail or ignore the financing of low-cost shelter, as the perceived risks and costs outweigh benefits. This problem is further accentuated by ambiguous property rights and legal precedents that constrain conventional ways of financing shelter. Thus, mortgage markets in the region remain small, providing access to only a small, elite segment of the population.  Research commissioned by the FinMark Trust into housing finance sectors in various African countries has found that, at best, 15% of local populations are eligible for mortgage finance – and this is before housing affordability is considered. Some staggeringly low penetration rates for mortgage markets prevail in Africa – 2% of households in Angola, 1% in Uganda, 4% in Ethiopia, and a mere .02% of households in Rwanda.
On the other hand, microfinance continues to grow between 10-15%, globally. According to MIX, the number of borrowers worldwide grew by 16% to 130 million in 2014-2015. Microfinance markets in Sub-Saharan Africa are on average expected to register growth of 15–20 % in the upcoming years. However, despite the evident need for dedicated housing microfinance products, and the fact that the portfolio quality for housing microfinance is better than the overall portfolio of financial institutions offering it as a differentiated product, a small number of financial institutions have ventured into it, with very small portfolios, representing less than 1% of overall MFI portfolios in the region (MixMarket.org). Some of the reasons include: lack of technical expertise in developing housing microfinance products, which includes not only the loan appraisal but understanding the nature of the loan and its conditions that should be accounted within the processes and procedures to originate the loan, so it doesn't become just a consumption loan.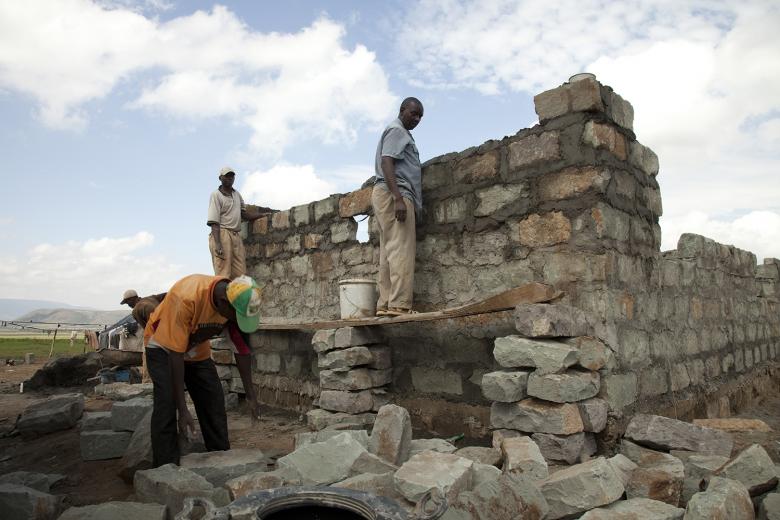 This market failure was at the core of the partnership between Habitat for Humanity and The MasterCard Foundation to implement a six-year project "Building Assets, Unlocking Access" to provide technical assistance to six leading financial institutions in Uganda and Kenya to develop housing microfinance products and non-financial support services for people living on less than US$5 per day. This project started in 2012 and,  as of today, over 37,000 low-income customers accessed the housing microfinance loans, total value USD 30 million, impacting over 150 000 individuals since the inception of the project. This is already a huge success for housing microfinance market in Sub-Saharan Africa if we take into consideration that over the last decade the housing mortgage market, in Kenya, has issued approximately 23,000 loans.
This growth has been mainly driven by microfinance partners who work with clients to issue loans. Habitat for Humanity International's Terwilliger Center for Innovation in Shelter has provided technical assistance to the financial institutions to develop housing products that can be used to reach low-income households.
Microfinance organizations are looking at ways to diversify portfolio by offering new products to the existing client base. New home improvement loans are issued for land purchase, fencing, processing of land documentation, repair and, in less cases, incremental construction. In a few instances, loans fund:  installation of power, home solar systems, water tanks, and biogas digesters.
After new loans are introduced and tested, microfinance organizations are encouraged to roll them out to other clients at the lower segment of the market. When products become popular with clients, organizations bring them into the core portfolio. This outcome largely depends on a combination of factors, including market assessment to identify the clients' needs and development of the product itself. As part of the project, a number of research studies and feasibility assessments were carried out prior to developing housing microfinance products. 
But access to affordable housing financing is only one part of the housing value chain. The project also seeks to improve the housing quality and construction methods by advancing the training of local artisans and masons, supported by local colleges and technology platforms. It also encourages partners to develop non-financial housing products and services, to aid low-income families and households to better plan and execute the construction of their homes.
Strategic partnerships such as the one between The MasterCard Foundation and Habitat for Humanity, where the former provided the funding for technical assistance and financial inclusion expertise to assist financial institutions in developing differentiated products for the base of the pyramid, and the latter provided expertise in housing and design of housing microfinance products, are pivotal to bring products and services to the low-income segment of the market.
We need to find a way to scale this work and help more families make affordable improvements to their homes and meet the demand that exists for these products. Then we can ease the challenges of rapid urbanization for populations in Sub-Saharan Africa and make a dent in the housing need on the continent.