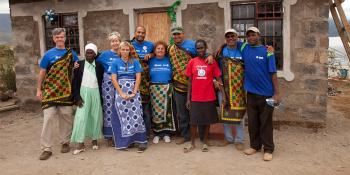 Global Village Trip Schedule
Europe, Middle East and Africa
Coronavirus impact on Global Village builds
The COVID-19 pandemic has brought unprecedented challenges to all parts of society, Habitat for Humanity included. Habitat for Humanity International has taken several actions to consider our viability in the long term and prioritize the health and safety of our staff, volunteers, partners and the people we serve.
Among those actions, Habitat for Humanity International is suspending all Global Village volunteer builds through 2020. We expect to post information about 2021 Global Village builds starting in fall 2020.
We need your help.
Even though, we cannot offer you any Global Village trips in this moment, you can still help the families around the world by making a donation. Everyone deserves a safe, decent and affordable place to live.