Ashlee is the mother of two children: 6-year-old Joshua and 12-year-old Jada.
"I love being a parent," she says. "My children make me proud every day." Both kids are avid sports fans, and Ashlee looks forward to having a place for them to safely play — something they don't have at their current home.
This April, Ashlee will build her Habitat home with help from Habitat Humanitarian Jonathan Scott. "Just can't really believe it!" she says. "For them to take their time to help someone they don't know is amazing."
Also amazing are the changes she knows are in store. "I dream about it every day," she says. 
"I'm going to be proud of myself that I finished something that I put my heart into. I didn't stop, I didn't quit. I just can't wait to get those keys. I'm going to smile big. It's going to be everything."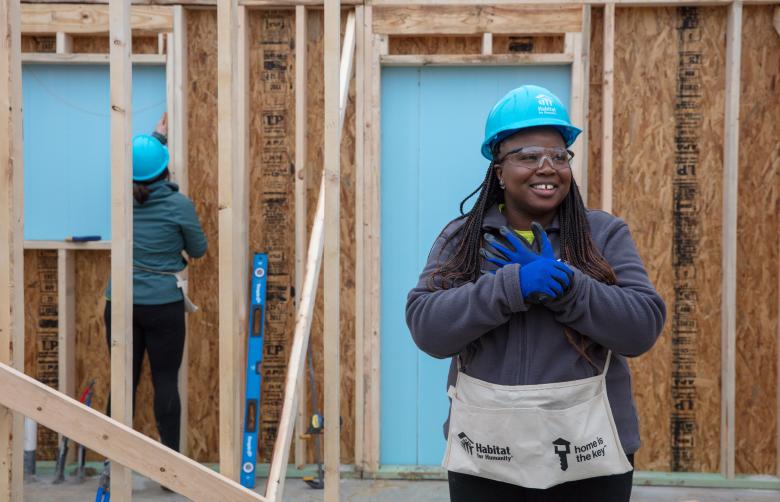 Donate now
Families who partner with Habitat for Humanity are extremely grateful for your help.