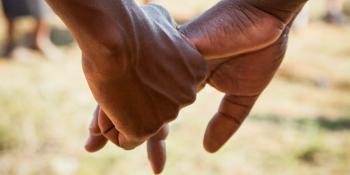 What is tithe?
Through Habitat for Humanity's tithe program, our U.S. affiliates are expected to contribute 10% of their unrestricted revenue each year in support of Habitat's global ministry. The biblically-based practice has created a continual cycle of generosity and partnership, transcending borders and languages.
The concept of tithe started at Habitat in 1979 when Habitat co-founders Millard and Linda Fuller visited the Democratic Republic of Congo for a home dedication ceremony in the village of Ntondo. During the ceremony, the local Habitat leader took up a collection and asked that half of that money be used to start another Habitat program. That tithe created another Habitat in Guatemala. From that one small gift, Habitat's tithe program grew.
Today, each U.S. affiliate determines the designation of their tithe — whether to an eligible Habitat national organization or to one of three tithe funds: the Global Mission Fund, the Orphans and Vulnerable Groups Fund and the International Disasters Fund. Since 1979, affiliates have tithed more than $300 million — creating connections, bolstering support and helping more families build or improve the place they call home.
An impact multiplied
The impact of tithe is woven and witnessed throughout the work of Habitat. Collaboration and funding from the program have made an array of housing solutions possible worldwide, particularly for vulnerable populations and communities hardest hit by disaster. Here are some examples of those solutions:
Côte d'Ivoire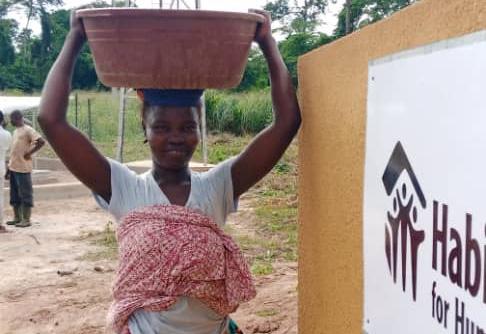 For many residents of Dida N'Glossou, a town in central Côte d'Ivoire, inadequate access to decent water and sanitation poses a severe health and safety threat. In response, Habitat Côte d'Ivoire works with vulnerable families in the community to build new homes and improve access to clean water and sanitation with new solar water pumps. Community members manage the pumps to ensure success and longevity. The tithe program has provided matching funds, enabling Habitat Côte d'Ivoire to secure additional funding for expansion to help them reach more individuals.
Haiti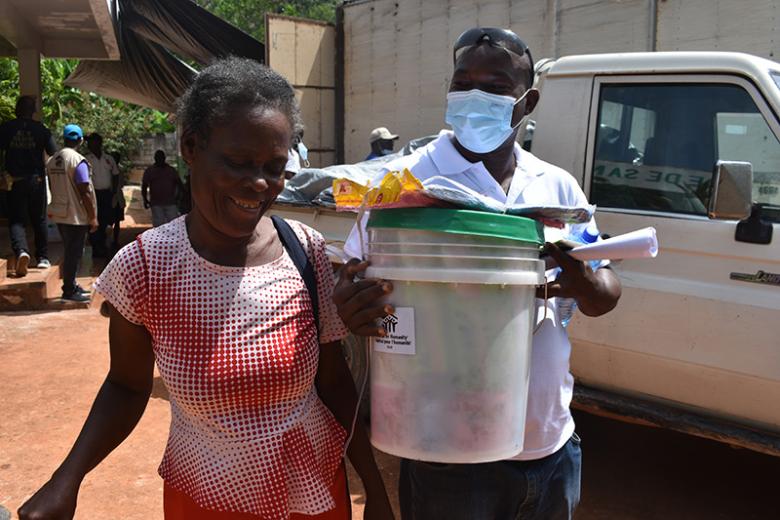 In 2021, Habitat Haiti constructed 15 homes, latrines and water collection as part of its Housing for the Elderly program, all with funding from a single U.S. Habitat affiliate's tithe. All the homes remained standing after a 7.2 magnitude earthquake hit the region in August 2021. Following that earthquake, tithe funds from the International Disasters Fund allowed Habitat Haiti, with the help of partners, to distribute emergency shelter kits containing tools and materials to make immediate shelter repairs, as well as hygiene kits containing soap, toilet paper, water purification tablets and other health items.
Bangladesh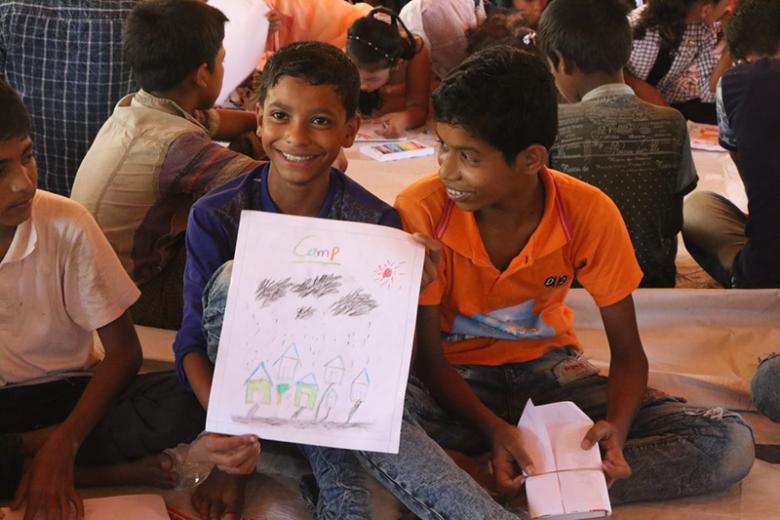 Habitat Bangladesh will partner with the government and international NGOs to pilot a program in Cox's Bazar, the site of the world's largest Rohingya refugee camp. Habitat Bangladesh, with the support of U.S. affiliate tithe, will provide shelter materials for 100 Rohingya families, along with water, sanitation and hygiene interventions to help thousands of families improve their access to clean water and sanitation.
Voices from the field
"No matter how much we like to think our work is local, the work we do really affects our mission everywhere. And that is why I believe our tithe is so essential to our mission. Tithe is not sending your affiliate's money to support someone else's work. Tithe is your work, just as much as the house you build in your community."
— Steve Messinetti, president and CEO, Habitat Portland Region
"Together, with the support of U.S. affiliates, we are making families' dreams come true. Homes that have concrete walls, concrete floors and safe roofs that will protect them from the sun and rain. A safe and healthier place where they can grow, develop, play and learn. A place that they can actually call home. We are so grateful that U.S. affiliates believe in our work and walk hand in hand with us to build the dreams of a better life with so many Nicaraguan families."
— Frank Matus, national director, Habitat Nicaragua
Get involved
Follow us on Twitter and Instagram @HabitatTithe to learn more about Habitat's tithe program and its impact on families around the world.
Contact your local Habitat to learn how you can support your community and Habitat's international work.