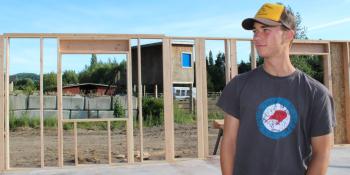 AmeriCorps member finds joy in giving back
Ryan has come full circle. As a teen, he helped his family build their own Habitat for Humanity home. Now, the 23-year-old AmeriCorps member serves with Habitat for Humanity of East Jefferson County as a construction volunteer lead. "When I came back from college, I thought, 'Wow, this community has been so good to me. Not just the Habitat community, but the community in general. This is a way I can give back,'" he says.
As construction volunteer lead, Ryan welcomes volunteers to the build site, ensures they have proper safety equipment and acts as a contact for questions. He also builds, assisting with activities like painting and lifting trusses. "Every day is different," says Ryan, who has helped families and volunteers build six homes since the beginning of his service term.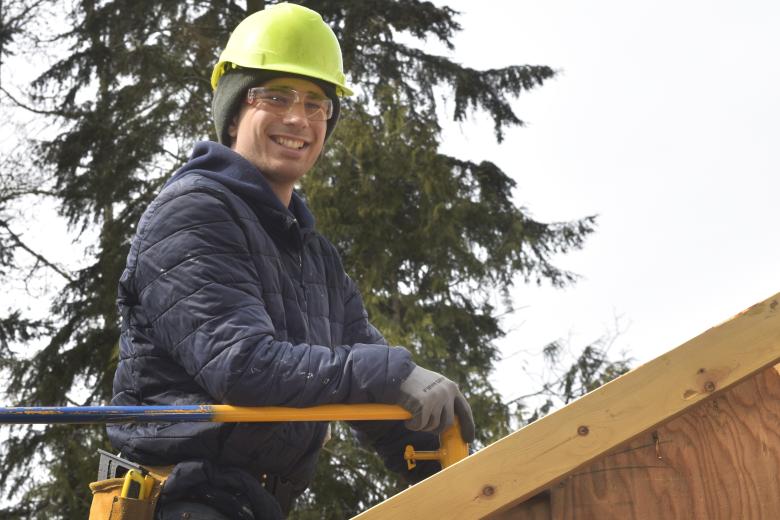 The experience of working on a team has helped the recent college graduate grow professionally. "I hadn't had a lot of experience working in the field with other teammates," he says. "This has really helped me to hone my leadership and management skills."
Whenever he has the opportunity, Ryan is happy to share his own story with future homeowners and offer words of encouragement as they build. "I think it helps our connection, my being able to say I've been through the whole process before and my family built a house, they still live there, and it's given us these opportunities now and in the future," he says.  
A strong foundation
Before their Habitat home, Ryan's family moved often. The family lived overseas for a period of time doing missionary work and were unable to find affordable housing upon their return.
Washington state's Olympic Peninsula, which includes East Jefferson County, is known for its scenic coastal areas, forests and mountains. The area's housing market is highly competitive and expensive. That's why Ryan's family decided to apply to Habitat. "Even renting is really difficult here because many houses that are available are snatched up within a week, or even a few days, because the demand is so great," Ryan says.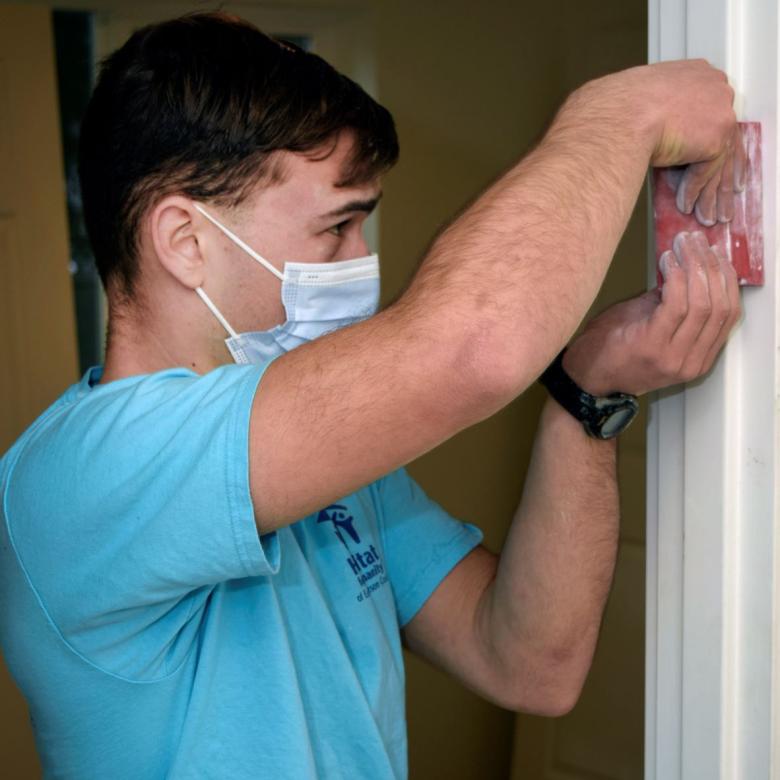 Having a stable home has helped Ryan and his three siblings thrive. "It helped me psychologically to think it's OK to relax and make friends and be open to people," he says. Ryan's parents also were able to develop deeper roots in the community. His father is a pastor at a local church, and his mother works as a high school administrator.
A call to service
It was Ryan's father who first learned about the AmeriCorps role and shared it with his son. As a pastor, he'd given blessings at Habitat house dedications ever since his own family built their home. When he learned about Habitat's AmeriCorps program and the open position, he thought Ryan might be the perfect fit. "It only took me about a day to consider it, and I thought 'Hey, this is just what I want to do,'" Ryan says.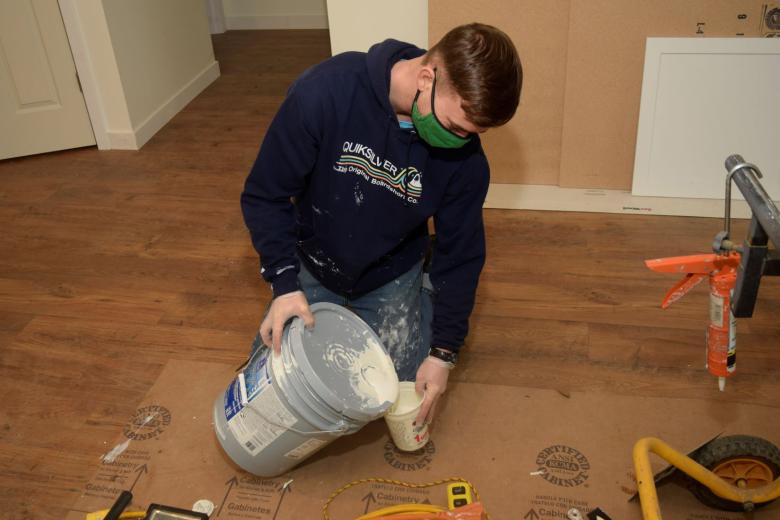 His family's history with Habitat and his heart for service has helped Ryan flourish as a construction volunteer lead. "The way he interacts with the homeowners, it's just with this extra level of understanding and kindness," says Amy Howard, Habitat East Jefferson County's volunteer outreach and advocacy manager.
As he plans his next steps, Ryan hopes to incorporate service into whatever career path he chooses. "To have my occupation affect others in a positive way is really meaningful," he says.