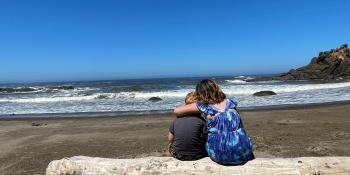 Home makes the difference
On move-in day, 4-year-old Grayson and his sister, 8-year-old Cadence, sprinted into their new bedrooms. "They were so excited," says their father, David. "They explored every little inch of the house."
Move-in day meant relief for the family of three. An expensive housing market had made it difficult to find safe and affordable housing, forcing David and his kids to move in with his parents. David dreamed of owning his own home that allowed Cadence and Grayson their own rooms and more space for them all. He wanted to raise his kids near family in the community they've always known and loved, but it didn't seem possible.
When David's mother saw a news article about a new townhome community being built by Bend-Redmond Habitat for Humanity, she encouraged him to apply. David's hope grew as he passed each milestone in the application process. "Once I got to the third stage, I started to imagine I'd actually get accepted," he says.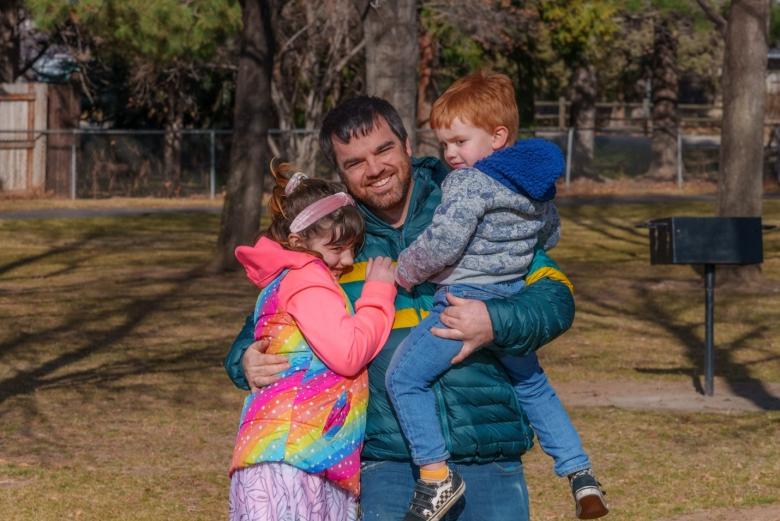 Mellissa Kamanya, Bend-Redmond Habitat's director of grants management, remembers first meeting David. "It was clear that as he was stepping up and becoming full-time dad to these two kiddos, he needed some more space and some more privacy," she says.
Building community
Once he was selected to become a Habitat homeowner, David began working on his sweat equity hours, which included helping to build his own home and volunteering to help build other homes in the townhome community. During the builds, he fostered relationships with his future neighbors and their families that have grown deeper since the family has moved in. Now the children play together while the grownups talk.  
The family's favorite activity is gathering together in their living room to watch movies, and Cadence enjoys venturing out to the second-story deck in the evenings to take pictures of the sunsets and nearby mountains. David loves that the home features solar panels that help lower monthly utility costs and it's in a convenient location for him and the children. "We're really close to the park and their school," says David, whose job at a medical equipment manufacturing company is nearby as well.
Working together to advance affordable housing
Grant funding from the Wells Fargo Foundation helped make David's mortgage more affordable by supporting the construction cost of his home. "The financial contribution from Wells Fargo allowed us to structure a mortgage that was based on David's income, which gave David the security that he was taking on a loan he could manage," says Mellissa.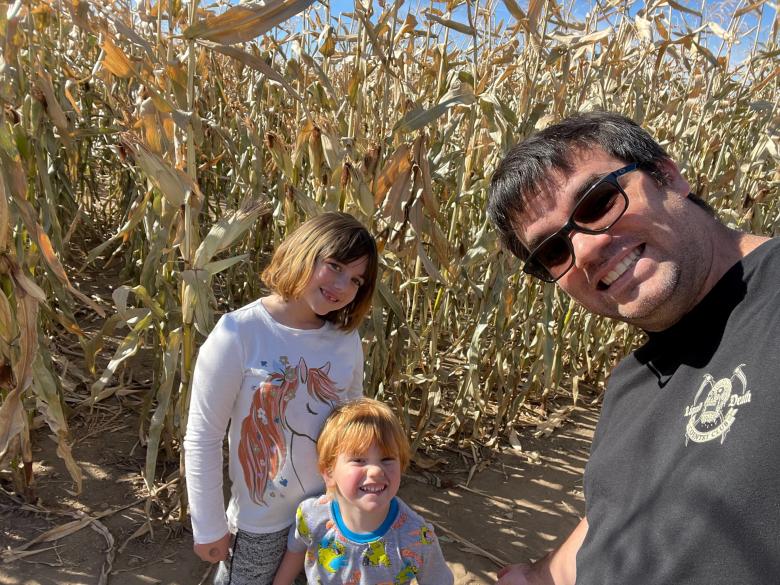 Since 2010, Wells Fargo and the Wells Fargo Foundation have donated more than $119 million to Habitat for Humanity International and local affiliates in support of affordable and sustainable housing. Damon Dishman, Wells Fargo's small business director for the Pacific region, has volunteered with Habitat for more than two decades and has seen firsthand the significant impacts of affordable homeownership for families and communities. "When I think about David's story of wanting a safe place for his kids to grow up and how he sought parks and walkability, I know that also creates stability for not only David and his family, but it also helps create stability for the local small business community," says Damon. "David works for a local business, and him having a home helps businesses operate in the local market because its employees are able to live in the communities where they work."
Pirates, butterflies and peace of mind
David, Cadence and Grayson are settled in and thriving in their new home, and David is working on decorating the children's bedrooms. "I have a friend who is going to surprise the kids with murals. My son wants a beach and pirate theme. My daughter wants fairies and butterflies," David says.
Now that he has a home with an affordable mortgage and his children have plenty of room to grow, David has peace of mind. "Home is my safe place," he says.