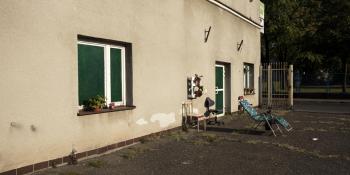 Climate Change and Housing: How Must Our Homes Adapt
Climate change affects all areas of our daily lives.
A recent study published by the Intergovernmental Panel on Climate Change, the United Nations body for assessing the science related to the phenomena, says that it already affects every inhabited region across the globe and that human influence contributes to many observed changes in weather and climate extremes.
This undoubtedly affects the way we live.
So do our homes need to change, or has the process already started?
Are We Building Houses Differently?
How homes are built has dramatically changed over the past fifty years. Not just once, but several times.
On average, houses in the 20th century tend to be much larger and leave a bigger footprint. There are additional rooms. There are larger spaces. People are consuming more, which seems to be why they need bigger places. They want more room to cook, heat, and protect cars. We have also discovered new habits, behaviors, and patterns which require extra space.
Have These Changes Influenced the Housing Industry?
These changes to the way homes are built have influenced construction techniques and materials. It has even changed the entire thought process of how a property is built. There are also impacts to real estate markets, costs to purchase properties, and insurances.
These changes negatively affect vulnerable groups. Those who can buy a home are more likely to get a more resilient property and better equipped to address situations of risk that are coming from the impact of climate change. This can be anything from fires to floods to cyclones.
Who are the Vulnerable Groups That are Impacted?
Lower-income earners are more likely to have housing that can't withstand the impacts of climate change. They may not have access to proper settlements, and they're more likely to live within a less resilient community.
The pavements need repairs. The elevation isn't high enough. There is limited access to the construction and maintenance of the area as well as the property.
How is Housing Contributing to Climate Change?
It's a well-known and publicized fact that approximately 40% of greenhouse gas emissions come from buildings. While public and industrial structures play a part, burning, cooling, and heating primarily happen in the housing sector.
Even though there is awareness of the impacts of housing on climate change, it has not been prioritized appropriately as it's more complex than other issues. For example, a lot of the housing is privately owned. It's also costly, and many different stakeholders need to be engaged.
What is the Importance of Energy Efficiency?
In the past 50 years, a lot of housing construction was completed rapidly, particularly in Eastern Europe. It was prefabricated, and its purpose was to house significant segments of the population who were moving from the countryside to newly established urban centers.
There was very little attention to energy features when these properties were built. It was cheaper and socialized. But it created an inefficient housing stock and burned more energy than it should for heating, cooling, lighting, and cooking.
Now retrofitting is required to this building stock to meet the requirements of today's standards. The technical component is relatively easy. There is technology that is readily accessible. It can decrease heat leakage from the façade, roof, or windows, reducing energy use by up to 70%.
The organizational aspect is more complex, so it has not been completed at scale. These changes require a lot of social facilitation. It involves meeting with tenants or homeowners. There is also the review of laws, regulations, government subsidies, bank loans, and energy policies. They all must come together, and it requires someone to organize it.
Is There Anything Homeowners Can Do Now to Make Homes More Energy Efficient?
The best thing homeowners can do is organize and work collectively with associations.
They will create a process of maintaining and managing their own property and neighbors. When this occurs, it will result in the improvement of features. Often the saving of energy is not dependent on investment. Sometimes it's behavioral and requires more awareness and information of where you use energy unnecessarily.
Some of the behavioral changes that can be made that are low cost and high impact include using different light bulbs, changing patterns and regimes for heating, and updating light switches.
How to Stay Up to Date with Climate Change and Housing
Home is where you spend most of your time in your life.
It's where you create and live through most of your feelings. You hear good news, bad news, sad news, happy news. Home is where you celebrate with friends and family. These days it is also the place where you work from.
This is also why our dwellings need to be energy efficient. If you want to learn more about how housing impacts climate change and the importance of energy-efficient buildings, make sure to sign up for our newsletter to remain in the conversation.
Listen to Home Sapiens podcast: