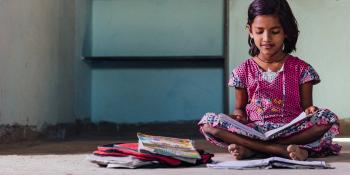 The challenge is daunting: if we don't change course, 3 billion people globally will live in inadequate shelter by 2050, many living in slums and informal settlements that, for generations, have trapped families in a cycle of poverty, poor health and social injustice.
Habitat's vision is a world where everyone has a decent place to live — and ShelterTech brings this into focus every time someone with a breakthrough housing idea improves their business model in partnership with impact investors, mentors and peers. ShelterTech supports housing innovation with a broad sector focus, ranging from materials and markets to energy and WASH solutions.
The need for ShelterTech now
The COVID-19 pandemic is a stark reminder of the importance of safe, affordable shelter. Housing is foundational. It supports health and sits at the center of many families' livelihoods. Yet, even with millions of people living in informal settlements and slums, housing remains an overlooked, under-valued sector in the impact investment space.
Entrepreneurs are developing original and innovative solutions in the affordable housing sector, but many lack connections and the right support to scale their businesses. ShelterTech's mission is to bridge the gap between these startups and scaleups and opportunities in the shelter space.
ShelterTech is built on Habitat for Humanity's decades of global experience as a leading affordable housing organization. Leveraging Habitat's extensive network and expertise, the program catalyzes key industry players, ranging from corporations to investors, academics and innovators to provide mentorship, connections and funding for startups.
What startups say
About the Terwilliger Center for Innovation in Shelter
Habitat for Humanity's Terwilliger Center for Innovation in Shelter works to expand market-based, client-responsive services, products and financing so that households can improve their shelter more effectively and efficiently.
As a strong believer in the power of innovation to solve existing housing and sustainable development challenges, the Terwilliger Center partners with entrepreneurs and early-stage companies to harness their capabilities in developing products and services that are affordable, scalable, locally appropriate and environmentally friendly. Beyond helping low-income families meet their housing needs, the Terwilliger Center works as a catalyst to help create thriving and sustainable housing markets by providing technical expertise, advice and financial support to industry players who help low-income households obtain affordable housing.
Subscribe
Be in the know about everything that's happening with Habitat's Terwilliger Center and ShelterTech.