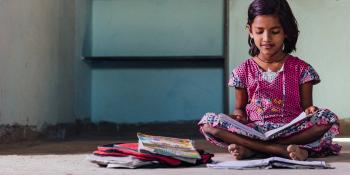 ShelterTech is exceptionally positioned to disrupt a sector that is at the center of the sustainable development agenda: affordable housing. Our ambitious goal: make housing one of the top five impact investment categories by 2025. 
The need for ShelterTech now
The COVID-19 pandemic is a stark reminder of the importance of safe, affordable shelter. Housing is foundational. It supports health and sits at the center of many families' livelihoods. Yet, even with millions of people living in informal settlements and slums, housing remains an overlooked, under-valued sector in the impact investment space.
Entrepreneurs are coming up with original and innovative solutions in the affordable housing sector, but many lack connections and the right support to grow and scale up their business. ShelterTech's mission is to bridge the gap between these startups and scaleups and opportunities in the shelter space.
ShelterTech is built on Habitat for Humanity's decades of global experience as a leading affordable housing organization. Leveraging Habitat's extensive network and expertise, the program catalyzes key industry players, ranging from corporations to investors, academics and innovators to provide mentorship, connections and funding for startups.
ShelterTech's exclusive features
As the world's leading platform for affordable housing innovation, spanning four sub-regions, ShelterTech is designed to build and advance a thriving, connected affordable housing ecosystem to answer today's most pressing shelter challenges. Our platform's exclusive features include:
Opportunity to partner with key corporate and sector players, access catalytic funds, and expose their innovative solutions to global networks and investors.
Selected startups and scaleups will have the chance to test and validate their business — closely supported by industry experts and mentors.
Selected organizations will also have the chance to join TechCamps at the R&D facilities of industry leaders such as the Hilti Corporation, where they will be exposed to technology-leading products and services to the construction industry.
Led by Habitat for Humanity's Terwilliger Center for Innovation in Shelter, the program draws upon the experience of ShelterTech accelerators in Mexico, Kenya and India, which have supported more than 40 startups and scaleups. Since then, those enterprises have reported total sales of more than $12 million to low-income households.
Our story
Habitat for Humanity's Terwilliger Center for Innovation in Shelter works to expand innovative and client-responsive services, products and financing so that households can improve their shelter more effectively and efficiently.
As a strong believer in the power of innovation to solve existing housing and sustainable development challenges, the Terwilliger Center partners with entrepreneurs and early-stage companies to harness their capabilities in developing products and services that are affordable, scalable, locally appropriate and environmentally friendly. Beyond helping low-income families meet their housing needs, the center works as a catalyst to help create thriving and sustainable housing markets by providing technical expertise, advice and financial support to industry players who help low-income households obtain affordable housing.
ShelterTech debuted in 2017 as an accelerator in Mexico, with subsequent programs launched in 2018 in Kenya and India. Combined, the accelerators have supported more than 40 startups and scaleups in the development of innovative solutions to material, technology, land, water, sanitation, renewable energy and financing gaps.
The goal: create an investable portfolio of solutions that address affordable housing gaps across the globe.
Subscribe
Sign up for email updates about the ShelterTech program and how you can get involved.