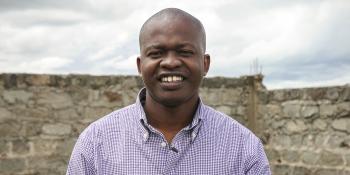 ShelterTech opportunities
ShelterTech is about walls. And roofs. And everything else that goes into making a safe and livable home, from the building materials and design to all the services that helped make that home possible.
At the intersection of affordable housing, innovation and technology, ShelterTech identifies promising innovations in the affordable housing space.
Meet ShelterTech's 2020 cohorts: Find out who are the startups and scaleups on a journey to improve housing livability and affordability for low-income families.
Platform
The platform is structured in four different phases to ensure the growth of the startups and scaleups.
Acceleration phase: A customized support network for startups and scaleups is at the center of ShelterTech's approach. The program offers a suite of services that help entrepreneurs meet their acceleration goals through master classes and sprints, learning labs, global peer sessions, stage agnostic mentorship and access to experts.
Ecosystem phase: An emphasis on partnerships and connections between the startups and scaleups and potential partners, investors and other supporters yields proof-of-concept meetings, B2B connections and events.
Global phase: The platform offers a cross-regional, peer-to-peer experience, where ventures can exchange knowledge, open markets for each other, and work with Habitat's global donors and partners.
Alumni phase: Ventures will transition into an alumni network, where they will continue the engagement with peers and ecosystem partners.
Timeline 
Our 2020 accelerators and catalytic funds follow the timeline below.
See the detailed timeline for the application and selection phase on the participate page.
Sectors
ShelterTech seeks to support ventures with solutions in the following sectors:
Core housing
Across these sectors, ShelterTech seeks solutions that improve livability and affordability while also incorporating elements of climate resilience, sustainable urbanization and circular economy.
For our 2020 cohorts, we are prioritizing innovations that improve housing in the context of the COVID-19 pandemic. We see housing playing a key role in promoting better health outcomes and supporting economic recovery.
Visit our FAQ for common questions about the platform and accelerators, or learn more about how to apply.