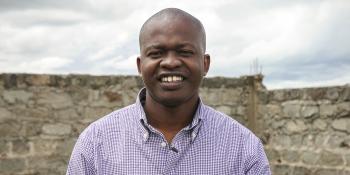 ShelterTech opportunities
ShelterTech is about walls. And roofs. And everything else that goes into making a safe and livable home, from the building materials and design to the services and utilities that make a space dignified and healthy.
At the intersection of affordable housing, innovation and technology, ShelterTech identifies and nurtures disruptive technology solutions that make housing affordable, sustainable, high-quality and accessible.
What we offer
As the world's leading platform for affordable housing innovation, ShelterTech is unique in its range of offerings for startups, scaleups and ecosystem partners. Our initiatives provide:
Sectors
ShelterTech seeks to support ventures with solutions in the following sectors:
Core housing
Across these sectors, ShelterTech seeks solutions that improve livability and affordability, while also incorporating elements of climate resilience, sustainable urbanization and circular economy.
ShelterTech initiatives in depth
At the heart of the platform are ShelterTech accelerators, which help bridge the gap between housing innovations and real-world impact.
Our programs have been designed and adapted for this critical moment in history, as the world recognizes more than ever the link between health and housing. 
The accelerator programs are structured in four different phases to ensure the growth of the startups and scaleups.
Acceleration phase: Master classes and sprints, learning labs, global peer sessions, stage agnostic personal 1:1 mentorship and access to experts.
Ecosystem phase: An emphasis on partnerships and connections between the startups and scaleups and potential partners, investors and other supporters yields proof-of-concept meetings, B2B connections with corporations and foundations and events.
Global phase: Cross-regional, peer-to-peer experience, where ventures can exchange knowledge, open markets for each other, and work with Habitat's global donors and partners.
Community phase: Ventures will transition into the ShelterTech community, where they will continue the engagement with peers and ecosystem partners.
Meet ShelterTech's startups and scaleups working to improve housing livability and affordability for low-income families.
ShelterTech is a close-knit ecosystem of startups and partners, including investors, financial institutions, corporations, peers, mentors, technical experts and more.
ShelterTech offers ongoing support to participants to maximize their exposure to the right opportunities, including through events, mentorship, advice on technical and business challenges and prototype testing. Individuals and corporations who are engaged through any ShelterTech initiative can join the community.
Community members have access to:
A group for productive networking and sharing of achievements.

Masterclasses and events calendar.

Housing sector reports and knowledge products.

Forward thinking corporations and individuals.

Facilitated connections.
Led by Habitat for Humanity's Terwilliger Center for Innovation in Shelter, ShelterTech draws upon Habitat's 45 years of experience and extensive networks in the affordable housing sector worldwide. ShelterTech accelerators have supported more than 70 startups and scaleups.
ShelterTech offers catalytic funds of up to US$25,000 to startups, enabling entrepreneurs to better position themselves for growth and scale.   
With the funds, startups have the opportunity to refine their innovation in pursuit of an ideal product-market fit, including through: 
Product pilot testing.

Certification.

Market research.

Validation and testing of commercial traction.

Scaling-up capacity building.

Other activities that can address startups' growth plans.
The funds are ShelterTech's commitment to support entrepreneurs in laying the foundation for growth, getting them closer to customer segments, and attracting new sources of capital and investments, including from Habitat's own Shelter Venture Fund. 
In 2021, Habitat for Humanity disbursed $US200,000 in funding to ShelterTech accelerator startups in the Andean region and Southeast Asia.
Who are the catalytic funds for? 
To be eligible to apply, entrepreneurs must: 
Have at least one fully developed product or prototype innovation in one of 

ShelterTech's thematic areas

of focus

. 

Have a focus on or a plan for targeting the affordable segment. ShelterTech welcomes startups interested in adapting and testing their products for affordable housing markets. 

Be registered as a for-profit entity. 
Making use of the funds 
Catalytic funds are intended for goal-oriented, milestone-based initiatives. Selected entrepreneurs will have the chance to co-create their goals alongside potential investors and the ShelterTech team through a development plan, which should include: 
A goal for the use of funds.   

Three to five milestones, with timelines for implementation, over a maximum period of one year. 

Evidence of how funding will help address challenges, opportunities and reach milestones. 
Throughout the cycle, ShelterTech will provide support and mentor the  ventures towards market readiness. Startups validate their milestones by demonstrating how customer access, revenue, market positioning, new segments and other indicators have improved. 
Even when in-person gatherings are challenging in many countries, ShelterTech is all about connecting the right players and building fruitful learning environments and networking experiences.
Our ongoing events engage startups in meeting each other, sharing their challenges and aspirations and learning from investors and forward-thinking stakeholders who are betting in innovation to address the most pressing development issues of our times.
In collaboration with the platform's industry sponsors and anchor partners, past ShelterTech events have included:
Investor dialogues.

ShelterTech Symposiums.

Roadshows.

Global Summit.
As part of the accelerator program, startups also have access to masterclasses on critical topics around affordable housing and business. Delivered by Habitat for Humanity and sector experts, these masterclasses offer essential insights on business, technology and innovation topics to inspire and equip entrepreneurs and innovators to better meet the need for affordable housing globally.
As part of Habitat's housing forums, taking place in multiple locations across the globe, the ShelterTech awards provide additional visibility and funding opportunities for startups and innovative housing technologies.
ShelterTech has a special emphasis on recognizing and amplifying great ideas.
The awards recognize for innovative excellence, where collective intelligence and collaborative action drive sustainable transformation of housing and urban environments towards a future with healthier, more inclusive and resilient living. Priority consideration is given to innovations that can be expanded, replicated and scaled to increase the impact on low-income households and communities.
The latest ShelterTech awards took place during the IV Latin American and Caribbean Housing and Habitat Forum, which received over 260 applications from 17 different countries. The applications were reviewed and shortlisted by a selection committee, with the finals winners voted by the public. The winners received the following:
US$4,000 to be used for technical visits, courses, consulting, technical assistance services or access to expertise that contributes to the strengthening and scale of the initiative.

Presentation and award for the initiative during the IV LAC Housing and Habitat Forum.

Publication on the

UHPH digital platform

, becoming part of the network's collection of housing technologies.
The next ShelterTech awards will be conducted in Europe Housing Forum and the Asia-Pacific Housing Forum, in November and December 2021, respectively.
In addition to our own accelerator programs, we also work collaboratively with other accelerators and incubators in the ecosystem – be it in PropTech, smart cities or another impact theme – to promote shelter technologies and business opportunities.
The ShelterTech track adds an additional layer to existing accelerator programs to quickly and effectively incorporate shelter as an area of opportunity for the entrepreneurial ecosystem.
With ShelterTech's support, existing programs can incorporate affordable housing into their offering through relevant curriculum, networks, mentoring and support to founders. The ShelterTech tracks enable delivery of much-needed support to founders, guiding them on their journey to business success through innovation. Our global reach, depth of sector experience, breadth of corporate partnerships and access to sources of venture funding aids accelerator programs to deliver measurable success on impact and business fronts.