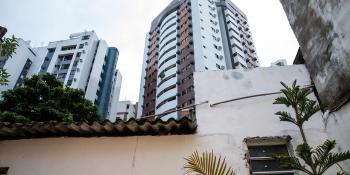 Home Sapiens
a podcast on housing
A new podcast series takes listeners on a housing journey around the world.  People face many challenges in their lives: lack of drinking water, gender inequality, and harsh living conditions. However, one thing stays the same - everyone needs a place to call home. 
First season consists of five episodes. Listen to Home Sapiens podcast on your favorite platform: Apple Podcasts, Spotify, and Google Podcast for free. 
Home Sapiens podcast was produced as a part of the Build Solid Ground Project, founded by the European Union, Habitat for Humanity. Its content is the sole responsibility of Habitat for Humanity and does not necessarily reflect the views of the European Union.