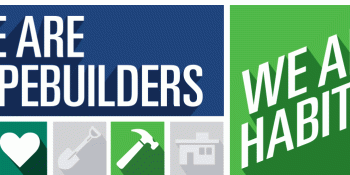 We are Hopebuilders. We are Habitat.
Hopebuilders make a difference every month — all year long.
These generous monthly donors provide a strong foundation for our work by creating a consistent and reliable source of support for Habitat.
Read why these generous people give — and why you should consider joining their ranks.
Subscribe to our monthly newsletter
Get our latest news, volunteer opportunities, DIY tips and other ways to get involved with Habitat for Humanity.