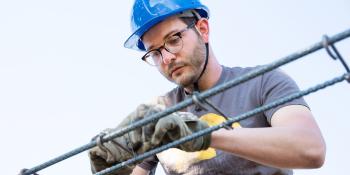 Global Village volunteer resources
When you join a Global Village team, you work with Habitat for Humanity to make the world a better place. We've gathered some resources to help you plan your journey and make the most of it.
Global Village policies and procedures
Volunteer handbook: Your guide to the ins and outs of volunteering with Global Village. 
Submitting donations and fundraising: Find out when, where and how to pay. 
Cancellation and payment policies: We hope you won't have to cancel, but if you do, here's what you need to know.
Minors: Under the age of 18? Find out who can travel with a Global Village team.
Travel medical insurance: Learn what's included in our insurance policy. 
Raising a concern: Learn more about raising concerns and how to confidentially and anonymously report any issue or concern that may arise.
Volunteer code of conduct: As a Habitat for Humanity volunteer, you commit to abiding by this code of conduct while on your trip.
Fundraising toolkit
Share.Habitat fundraising page: Share.Habitat makes it easy to raise support for your trip. 
Corporate matching gifts: Check to see if your employer matches charitable donations.  
Sample fundraising letter [doc]: If you need a jumpstart, try these templates. 
Fundraising handbook: Look here for detailed advice and information.
Advanced fundraising: Start fundraising today for a special event (i.e. wedding, birthday, anniversary) and apply the funds to a future trip. Contact our office at [email protected] to learn how to get started.
Travel information
Volunteer checklist: Stay on track as your prepare for your upcoming trip.
U.S. State Department: Information for visas, entry requirements, embassies, etc. 
U.S. Passports
CDC Traveler's Health: Review the CDC's recommendations for your host country. 
Oanda currency converter
Make a Global Village trip donation
Make a donation directed toward a trip you are joining, or the trip of a friend, co-worker or loved one.