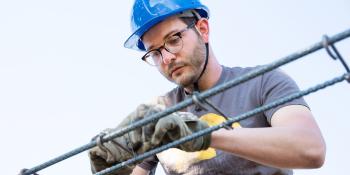 Global Village volunteer resources
Shelter is a basic human need and yet it remains elusive for many families around the world. When you join a Global Village team, you partner with Habitat and with local families to help build a world where everyone has safe and affordable shelter. 
We've gathered some resources to help you plan your journey and make the most of it.
Global Village policies and procedures
About your program donation: Learn about what's included in your donation.
Submitting donations and fundraising: Find out when, where and how to pay. 
Cancellation and payment policies: We hope you won't have to cancel, but if you do, here's what you need to know.
Travel medical insurance: Learn what's included in our insurance policy. 
Raising a concern: Learn more about raising concerns and how to confidentially and anonymously report any issue or concern that may arise.
Volunteer code of conduct: As a Habitat for Humanity volunteer, you commit to abiding by this code of conduct while on your trip.
Fundraising toolkit
Corporate matching gifts: Check to see if your employer matches charitable donations to Habitat for Humanity.  
Fundraising handbook: Use this resource to find easy, fun and creative ways to raise donations for your trip.
Travel information
U.S. State Department: Information for visas, entry requirements, embassies, etc. 
U.S. Passports
CDC Traveler's Health: Review the CDC's recommendations for your host country. 
Oanda currency converter
Commitment to safeguarding
We can only address and stop safeguarding violations if we all are committed to being a part of the solution. View our safeguarding orientation video in English or with Spanish subtitles to learn more about what safeguarding is, how to recognize safeguarding violations and how to report them.