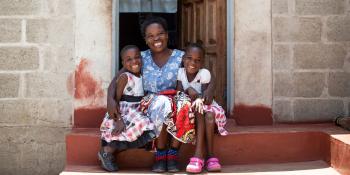 Habitat's WASH strategy: Stories of impact
Habitat for Humanity sees a critical global need: Too many communities live without access to water, sanitation and hygiene, called WASH.
Lack of access to WASH creates unsafe, unhealthy conditions: water-borne illnesses, hours and income lost to fetching water, women and girls struggling to maintain menstrual hygiene, and more.
Our comprehensive, community-led WASH strategy not only helps thousands of families improve their lives and livelihoods, but our work also serves to advance health outcomes, environmental conservation, women's empowerment, economic growth and education. 
See the impact of our work in the lives and communities below.